As the weather gives hints of cooling down (I made it to my mailbox without breaking into a sweat Sunday), you'll probably find yourself in City Park more often.
Do you know how I know? Because City Park is the 20th most visited park in all of America! So, of course, you're heading there — we're all heading there!
The only question is what to do once you arrive? A walk through peaceful Couturie Forest? A kayak on beautiful Bayou Metairie? A round or two of mini-golf at City Putt?
How about a visit to one of the park's greatest (and oldest) treasures — the more than 90- year-old Carousel Gardens Amusement Park!
Tucked away under ancient and towering trees, you'll find rides like the Live Oak Ladybug Rollercoaster, bumper cars and a Ferris wheel, the Coney Tower drop tower, and a miniature train that tours the park.
But among the amusement park's 17 rides, there is — as you might expect in a place called Carousel Gardens — a carousel. Known by many in the city as the "Flying Horses" it brings joy to thousands of visitors each year with its 56 hand-carved wooden animals — 53 of which are horses, joined by Cammie the Camel, Leo the Lion and Geoffrey the Giraffe — and two chariots.
The figurines are flamboyant and each is uniquely designed, often bedecked with faux gemstones and tails made of real horsehair. The carousel has recently become a popular place for movie and television shoots — "Now You See Me," "22 Jump Street" and "NCIS New Orleans" to name a few — and the animals are so beloved that they need to be repainted an average of every other year!
If you're getting the feeling this isn't just any carousel, then your intuition is right. The last of its kind in Louisiana, generations of New Orleanians consider it one of the city's great treasures.
"Kids and adults, alike," explains City Park's Director of Public Relations Amanda Frentz. "So many of us have special memories of this carousel."
But why?
Let's take a look back at some of this carousel's unique and incredible history.
Prepare for War
The word "carousel" comes from the Italian garosello and Spanish carosella, which both mean "little battle." Though, I don't look at those gem-studded Flying Horses — mouths agape and tongue dangling — and immediately think "battle." So what's the connection?
Well, carousels — aka "merry-go-rounds" — are thought to have had their beginnings in the training sessions of 12th century Turkish and Arabian warriors, during which horsemen would ride in a circle, tossing a clay ball filled with perfume between riders. The rider who failed to catch the ball would break it and reek of perfume for the rest of the day.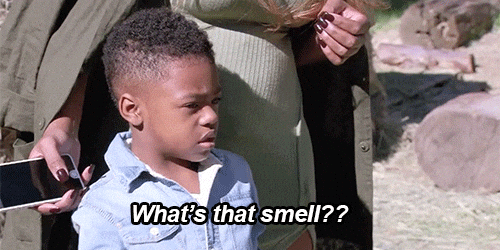 The training game made its way to Europe, and — by the 17th century — the perfumed balls had been removed from the exercise in favor of small rings hanging from poles that the knights had to spear and tear off. Cavalry competitions like this replaced medieval traditions such as jousting, and were especially popular in Italy and France (which is where we first see the term carousel).
To prepare for the competition, the French created practice devices in which legless wooden horses were suspended from a central rotating pole, powered by human, horse or mule. And that sounded like so much fun that — during the 18th and 19th centuries — these early iterations of the carousel found their way to fairgrounds across Europe for public enjoyment.
They were hand-powered (using a hand-crank or pull rope), animal-powered, and even bicycle-powered, before — in 1861 — the first steam-powered merry-go-round was created in England. A local newspaper said the new contraption moved with such force it was a "wonder the daring riders are not shot off like cannon-balls, and driven half into the middle of next month."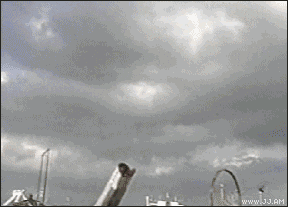 Carousels Come to America and New Orleans
It was at this time — in the late 19th century — that European immigrants brought the carousel industry with them to the United States, ushering in the contraption's golden age.
The American version was much larger than European carousels, and their woodwork was more elaborate. Platforms had been a recent invention (before that, they were literally flying horses, whipped around by centrifugal force), and now electric motors and lights gave carousels their classic, carnival look we recognize today.
As more Americans had disposable income for leisure, carousels grew in popularity across the country and three styles — the Philadelphia style, the Country style and the Coney Island-style — competed for dominance.
View this post on Instagram
Charles Looff was the first and most successful of the Coney Island-style carousel builders. He was a German master carver and builder of amusement rides who immigrated to the United States in 1870 and built the legendary Coney Island's first carousel in 1876.
He built over 40 carousels in his lifetime, numerous roller coasters and Ferris wheels, as well as Los Angeles' famous Santa Monica Pier. He remains famous today as the creator of the unique Coney Island-style of carousel carving, which featured flamboyant horses, bedecked with faux-jewels and gold and silver leaf. The carousels, themselves, often feature mirrors to catch and reflect the light for added spectacle.
Looff trained many of the artists closely associated with the Coney Island style, including Charles Carmel (whose horses are known for their "lolling tongues") and Timothy Murphy. But Timothy wasn't only famous for carving horses for Looff. He and his brother, Bartholomew, also built and operated carousels — often mixing and matching horses from a variety of artists.
View this post on Instagram
These business opportunities brought the Murphy brothers and their horses to amusement park locations across New York, Connecticut, Rhode Island, and even way down south to Louisiana.
Coney Island (of the North) Comes to "Coney Island of the South"
The first carousel introduced to the people of New Orleans came during 1885, as an installation during the World Cotton Centennial that had started the year prior at what would soon become Audubon Park.
Bartholomew Murphy came to New Orleans at about this time and began operating mule-powered rides in the Uptown park. And, in 1901, Timothy — who had joined him — established the city's first mechanically operated carousel at Audubon.
In 1906, Timothy returned to New York to join the firm, Nunnally-Murphy, one of the leading carousel makers in the country. Bartholomew stayed in New Orleans, moving his carousel operations to City Park and building an octagonal-framed building with a pyramidal roof in which to house the ride. (If this building sounds familiar to you, it's because it still exists. More on that later.)
View this post on Instagram
Many people believe this is the carousel that still exists in City Park today, but after much review, that doesn't appear to be the case. As I mentioned earlier, the turn of the century was the golden age of carousels, so there were several merry-go-rounds operating at the same time in the city. And, because much of City Park's records were lost during Hurricane Katrina, speaking definitively on where they all ended up is difficult.
But here's what I feel confident saying:
After once being referred to as the "Coney Island of the South," the Old Spanish Fort Amusement Park (located along Bayou St. John, at the site of the old Spanish fort, as you might have guessed) had declined in popularity between 1890 and 1910.
But, in 1910, the City was making it difficult for the Railways Company to operate a rival West End resort. This opened the door for Old Spanish Fort Amusement Park to reclaim some of the market. They added a casino, a restaurant, a scenic railroad, a theater, a variety of ponds, and a carousel.
The carousel was ordered that year from Nunnally-Murphy — the firm Tim Murphy returned to New York to join — and delivered to the resort area at Spanish Fort. Those 54 animals — mostly horses, and many with tongues hanging out of their mouths and decorated in the Coney Island style with fake jewels — would be recognizable to anyone who has ridden the ride in the 109 years since.
Finding a Home at Carousel Gardens
The final part of this merry-go-round of merry-go-rounds isn't possible without Harry J. Batt Sr., the New Orleans visionary who put smiles on the faces of generations of locals with his famous amusement parks.
In 1928, he opened Pontchartrain Beach — an amusement park that settled on the lake end of Elysian Fields Avenue. He had Ferris wheels, roller coasters, scramblers, "airplanes" and even a dolphin show!
But he didn't have a carousel.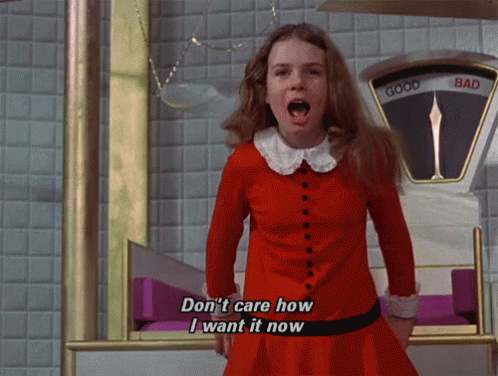 Remember that carousel that Bartholomew Murphy was operating in City Park? Well, in 1928, he sold it to Crescent Amusement Company who moved the flying horses — and the octagonal building it was in — to the back of the playground area where the building still resides today. Crescent Amusement reopened the slightly relocated park that year, calling it "Carousel Gardens."
Crescent Amusement went under during the Great Depression, selling the carousel to rival, Henry D. Stock. And, in 1939, Batt finally saw his chance to get his carousel. He purchased it from Stock and moved it to his Pontchartrain Beach, where it remained until the resort closed in 1983.
But that meant there was no longer a carousel in City Park.
Don't worry, Batt has us covered.
By 1938, the amusement park game was dominated by Pontchartrain Beach, and Old Spanish Fort was converted to a public park, much as it is today.
By now, we all know Batt loves a carousel, so — doing business as Park Amusement, Inc. — he purchased the Nunnally-Murphy merry-go-round from Old Spanish Fort and kept it in storage for the day he might need it.
That day came in 1948 when he took over the operation of Carousel Gardens' rides. And you know what they were missing?
Yup! He had that Nunnally-Murphy carousel from 1910 placed into that octagonal building from 1906, and they've been joined at the hip in Carousel Gardens ever since.
The only mystery left is who actually carved the animals. Nunnally-Murphy was known for hiring other artists to hand carve their figures. In "The Art of the Carousel," author Charlotte Dinger asserts that at least two of the carvers were well known.
She writes that the horses — which show the characteristics of the Coney Island-style — display the hallmarks of two of the school's leading artists. Many of the horses on the outside row of the carousel show exaggerated hocks on their outside hind legs, relatively flat manes, plaster rosettes, tassels, and the occasional pug-nosed face — all characteristics of the style's founder, Charles Looff. Many of these horses are believed to have been carved as early as 1895!
On the inside two rows, many of the horses display the traits of Charles Carmel — who, you may recall, worked for Looff for several years — such as manes with a "reverse flow," elaborate ornamentation, and tongues that hang out of the horse's mouth.
View this post on Instagram
Come and Visit
When Pontchartrain Beach closed in 1893, that carousel was removed, leaving Carousel Gardens' Nunnally-Murphy carousel as the last one in the city, one of only 100 or so hand-carved carousels in the country, and the only hand-carved carousel in Louisiana!
[By the way, if you have any idea what happened to that Pontchartrain Beach carousel, please let me know! It can't be far, and I suspect its figures might even be used as spares when the Carousel Gardens merry-go-round has animals sent out for repairs.]
In the late 1980s, William B. Hines loaned Friends of City Park $300,000 to purchase the carousel from Batt (which to Batt's credit, is less than he probably couldn't have gotten if he didn't want the carousel to stay in City Park), plus another $50,000 to repair the machine. Hines forgave the loan, which is probably why Carousel Gardens is now called, The William B. Hines Carousel Gardens Amusement Park.
The carousel was placed on the National Register of Historic Places in 1988, and the same man — Bill Finkenstein of WRF Designs — has been maintaining the horses ever since, still hand-painting them as touch-ups are needed. He's assisted by his son, Gabe.
"They're priceless to us," says Frentz, "and to so many of our visitors, as well. I had my 30th birthday here, and I'll always have the memory of watching my grandma whirl around on one of our carousel horses."
The horses are hollow, which Frentz says has given them another, unintended, use. "People put all sorts of stuff in there. Photos. Notes. Money. They become time capsules."
Carousel Gardens' hours vary, but it is currently open from 11 a.m. until 6 p.m. on Saturdays and Sundays between August 4 and November 10. The hours are extended during the summer, and you can also enjoy the carousel during the holiday season's Celebration in the Oaks.
View this post on Instagram
Visitors today will find two chariots and 56 animals, including the 500-pound Leo the Lion! The 53 horses are split into three categories: standers (three feet on the ground); jumpers (all four feet in the air); and prancers (two hind legs on the ground). Thirty of the horses are "flyers" — meaning the move up and down.
Admission starts at just $4 per person, with tiny persons (aka "children") under 36 inches tall receiving free admission!
[hearst-video upload="2019-05-13T22:00:34.142916Z" thumbnail="https://hips.hearstapps.com/vidthumb/images/hiddengemsofcitypark-1557784856.jpg" name="Default" description="null" duration="152″ ]b95a48c1-570d-422b-8433-82e4ef41c282[/hearst-video]
Carousel Gardens Amusement Park
Getting there
7 Victory Ave, New Orleans, LA 70124, USA
Hours
Mon-Wed Closed
Thu-Sun 11 AM – 8 PM
WRITER MATT HAINES LIVES IN NEW ORLEANS. FOLLOW HIM AT MATTHAINESWRITES.COM, AND ON FACEBOOK, INSTAGRAM AND TWITTER.