Back in 2014, Arts Council New Orleans envisioned a festival that turned Lafayette Square into a winter wonderland of colorful lights and spectacular projections mapped onto historic Gallier Hall. They called it LUNA Fête and, in the same year, cities like New York and Boston launched similar events; but only New Orleans' has had the staying power to operate for five consecutive years.
Why does it work so well here? "There's something so different and special about the way New Orleanians gather," suggested Lindsay Glatz, creative director of the Arts Council. "Look at our festivals — we're used to this: being outside in public spaces among our fellow citizens. It's how we celebrate!"
And the city agrees, with more than 50,000 people flocking to downtown New Orleans to watch the Arts Council transform the familiar public space into a giant community art project.
It's an art project that's changed a lot in its five years of existence. In its initial iteration, the artists were almost exclusively hired from out of town. This year, 95% of the artists lighting up the sky, square and surrounding buildings will be from New Orleans and the surrounding region — and that's not because of some forced attempt to hire local over merit. "My favorite part of the whole project," Glatz said, "is how in half a decade, we've turned New Orleans' artists into the nationwide leader in light-based art."
Our artists now earn commissions in doing this kind of work around the country, and local businesses — such as downtown's Aloft Hotel — have hired Arts Council-trained artists to use LED lighting and projection mapping to transform their streetscapes.
"Even in 2014, we had our eyes on this tricentennial version of LUNA Fête," Glatz said. That starts this week, and the organizers and artists have elevated the popular event with additions that will surprise even long-time attendees.
Here is some of what you can look forward to this year!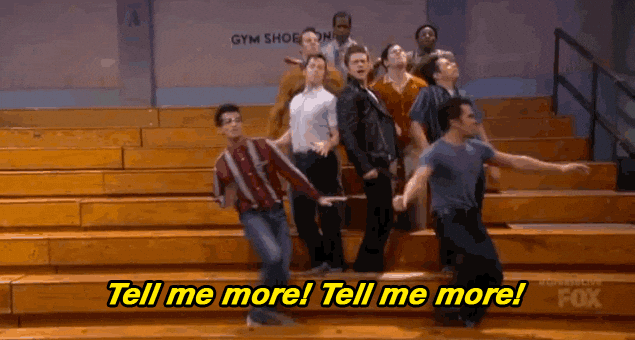 Not one, But two Gallier Hall shows
Since its inaugural year, projecting light-based art onto Gallier Hall has been the main attraction most visitors associate with the festival.
"It's perfectly built for projection mapping," Glatz said when explaining what makes the building such an integral part of the event. "Its white color, its depth and different dimensions of architecture, and the fact that there is a public park right across the street all make it ideal for projection work."
In this special fifth year, Gallier Hall will serve as a canvas for not just one, but two shows: one by La Maison Productions, from France, and the other by AVA, from Mexico. The shows will alternate each hour, with one show beginning on the hour from 6 p.m. until 10 p.m. from Thursday, December 6, through Sunday, December 9. This year's theme is "Through Time," and both shows will celebrate the tricentennial renovation of Gallier Hall by transforming the building's façade with a retrospective of past artists' work.
Are you a Very Important Person?
It's chilly out there and maybe this year, you're feeling VIP?
Purchase tickets to the brand new LUNA Lounge for just $50 ($10 for children 12 and under). The Lounge is in Lafayette Square, and VIP access allows you to watch the show under a heated tent with private bathrooms and complementary food and drinks from some of the best restaurants in the city like Cavan, Longway Tavern, Sylvain, Meauxbar and Barrel Proof.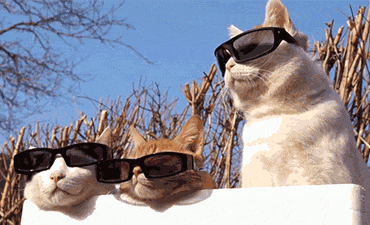 LUNA Fête is Arts Council New Orleans' major fundraiser for the year, so proceeds from the Lounge can help to ensure this innovative festival continues into the future.
Take a Stroll
There's plenty more to explore in and around Lafayette Square. Between the performances projected on Gallier Hall, visitors can expect a magical laser show illuminating the night sky. Then, they can walk down Lafayette Street and enjoy an art market, as well as interactive installations and digital sculptures by local artists that connect all the way to another local winter favorite: Miracle on Fulton Street.
https://www.instagram.com/p/Bqu-yomlK1T/?utm_source=ig_web_button_share_sheet
Enjoy a night at the 'Rock Opera'
Another addition to the festival is at the newly renovated Piazza d'Italia. Just a few blocks down Lafayette Street from the Square, the space provides the perfect facade for the Virtual Krewe of Vaporwave – which an anonymous spokesperson for the group referred to as "a pseudonymous group of a/v artists, DJs, composers, coders, technicians, builders, hackers and misfits from New Orleans and the internet" – and a sneak preview of their projection-mapping debut, called "Oedipus Max: A Vaporwave Rock Opera Written for the Piazza d'Italia."
VKV learned the new mapping skill from the Arts Council after the krewe responded to their call for artists in 2017. "Now, a year later, we'll be showing four of the 13 numbers from the opera," explained the spokesperson, "and you can check out the trailer here." The full opera premiers this Mardi Gras.
Satellite location
There's also the premiere of a satellite exhibition at the New Orleans Jazz Museum at the U.S Mint called "Sound Collage," which will run from Wednesday, Dec. 5, through Sunday, Dec. 7, from 5:30 p.m. until 10:30 p.m. each night. Like the main space in Lafayette Square, it's free to the public and will include many of the experiences LUNA Fête attendees have come to love: live music, projection mapping, an arts market, and illuminated installations.
"We think we have something really special for our fifth year," said Glatz, who says it might take two nights to experience everything this festival has to offer. "Our mission is to transform public space, and we hope you'll agree we accomplished that this LUNA Fête."
The event may be free, but creating something this ambitious isn't. Consider supporting the Arts Council by buying tickets to the LUNA Lounge, or heading to the Art Market in Lafayette Square for items like a LUNA Fête shirt or balloon.
Getting there
S Maestri Pl, New Orleans, LA 70130, USA
Hours
Mon-Sun 6am–10:30pm
Getting there
400 Esplanade Ave, New Orleans, LA 70116, USA
Hours
Mon Closed
Tue-Sun 9am–4pm