A couple of weeks ago I tackled the Top 5 NOLA spots to get fried fish — just in time for Lent! Today's list, however, is quite different.
March is Women's History Month. To honor that, I wanted to spend some time contemplating who were the five most influential women in New Orleans history. I thought this would be a relatively easy task, but it turns out there are far more than five women who have shaped our city. (I'm learning so much already!)

I know, I know. This is what everyone needs: a guy to tell you his opinion on who the most important women are in New Orleans history. But I think I did some good research and I also, mercifully got some help from Libby Neidenbach of The Historic New Orleans Collection.
My first thought was to take a look at which New Orleans women are honored by statues. The answer is — embarrassingly — that there aren't many. As far as I know, Margaret Haughery, Sophie B. Wright, Ruby Bridges, Joan of Arc and Molly Marine make up the full contingent of Crescent City statues dedicated to females.
Molly Marine isn't a real person, so she's eliminated. And Joan of Arc never stepped foot in the city (because there wasn't a city here until centuries after she died).
Haughery, Wright and Bridges should be shoe-ins for this list, right? Well, I think the debates of the last few years — in New Orleans and elsewhere — have forced us to consider that having a statue made in one's likeness isn't only about what the subject did in life, but also about whether their supporters had the political clout and wealth to get a statue created and erected.
Don't get me wrong, Margaret Haughery and Sophie B. Wright did an extraordinary amount of good during their lives (though I think it's very fair to say neither were on the front line in the fight for racial equality). But I believe the women I ranked in my Top 5 have had an even more lasting impact.
As for Ruby Bridges, there's no doubt she advanced the cause of Civil Rights in November 1960 when she became the first African-American student to integrate an elementary school in the South. So what's she doing in the introduction, rather than in the Top 5?
I don't deny the amount of bravery it must have taken for her to walk into that school day after day in the face of threats from white grown-ups, but it's also my opinion that the five women on this list had a more active role to play as adults (than Bridges did as a child) in how their legacy shaped humanity.
Before we get to that list of five, I want to be sure to take a moment to acknowledge that there were more than 10,000 years of women living on this land before Europeans ever arrived. Some of them may have composed and sang songs that gave their friends and family hope, while others may have been such artful weavers, their style was emulated and passed down to the present day. Some may have fed the poor or the orphaned, and others could have given speeches that rallied hundreds of their tribespeople around a common cause. We don't know those women so they're not on this list; but that doesn't mean they weren't there.
THE LIST:
Five most influential women in New Orleans history
The five women I chose have each left New Orleans a better place — both for its residents and in the eyes of the world. They've taken their skills in their areas of expertise and used it to continue to transform their hometown in ways we still feel today.
They did their work with such excellence — whether it be transforming the way we organize our fellow citizens, the way we cook and eat, the way we build, or the way we make music — that it almost feels the change they inspired was inevitable.
"Of course restaurants are desegregated now!" it's easy to think. But it wasn't inevitable then. When these women did their work, they did it not knowing if they'd succeed.
Though, through their hard work and extraordinary nature, they did succeed. Here are my Top 5.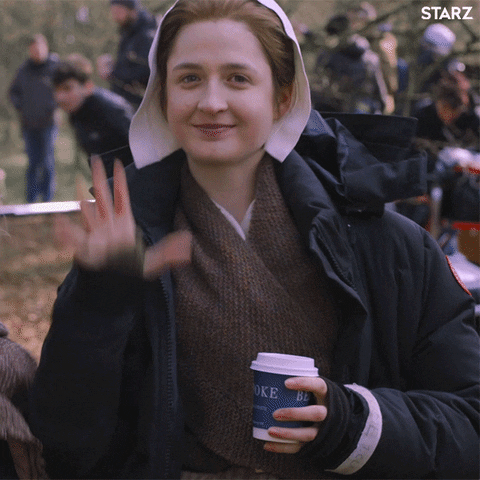 5. Micaela Almonester, Baroness de Pontalba
We'll call her Micaela, for short. She was born here in NOLA in 1795 and died in Paris in 1874.

"While she didn't spend much of her life in New Orleans, the Baroness de Pontalba is responsible for the iconic look of Jackson Square," explained Libby Neidenbach of The Historic New Orleans Collection.
That might not sound that important at first glance, but consider this:
Micaela inherited a fortune after her father passed away when she was two years old. Some of that fortune was in properties surrounding what was then a parade ground called Place d'Armes, but is now Jackson Square. She married her cousin and moved to France when she was 15 years old, but returned with her children nearly 40 years later at the outbreak of revolution in France.
She was disappointed to see how the stylish French Quarter she remembered from earlier in her life was now an unsightly, muddy, neglected mess.
But rather than giving up and selling the properties, she had them demolished and hired a skilled contractor to renovate them into the beautiful red brick buildings we still see on two sides of Jackson Square today. Her effort also led to renovations of the adjacent Cabildo, St. Louis Cathedral and Presbytère, as well as the creation of the beautiful garden that now fills the Square.
Take a look at the Pontalba Buildings, and you'll likely notice the cast-ironwork decorating the balconies. Look closer and you'll notice the initials "AP" ornately integrated into each section. AP stands for, of course, "Almonester Pontalba."
According to the National Park Service, the Pontalba Buildings are likely to be the first place in the French Quarter that utilized such ornamental ironwork. But anyone who's been to the Quarter can see that it's now ubiquitous throughout the neighborhood's balconies.
That is thanks to Micaela. Without her, the whole of the French Quarter wouldn't have the iconic look visitors come from around the world to enjoy.
I strongly recommend taking the time to learn Micaela's story. It involves so much drama, an opera was created about her. If you like juicy dramas about fashionable society, evil family members and surviving four gunshots to the chest at point-blank range, then you need to learn more about Micaela's life!
Further reading about Micaela Almonester:
4. Mahalia Jackson
Born in 1911, New Orleanian Mahalia Jackson was known as the Queen of Gospel, and — in the words of entertainer Harry Belafonte — "the single most powerful Black woman in the United States."
Malcom X said she was "the first Negro that Negroes made famous," and many Americans to this day think of her voice as the soundtrack of the Civil Rights movement.
As Martin Luther King Jr. and others rallied Americans around their righteous cause, Jackson was often right beside them leading the movement in song. Most famously she sang at King's March on Washington where he gave his "I Have a Dream" speech, and she also sang at his funeral after he was assassinated.
Her reach extended beyond the Civil Rights movement, as well, though. Her powerful voice, amazing talent and enormous stage presence brought about international interest in her style of music and launched the "Golden Age of Gospel." Her success made it possible for other soloists and vocal groups in the genre to tour and record, and she's credited with inspiring singing styles in R&B, soul, and rock and roll.
Even her four Grammy's — including a Lifetime Achievement Award — don't capture the impact she had on the evolution of popular music.
Her reach extended beyond the Civil Rights movement, as well, though. Her powerful voice, amazing talent and enormous stage presence brought about international interest in her style of music and launched the "Golden Age of Gospel." Her success made it possible for other soloists and vocal groups in the genre to tour and record, and she's credited with inspiring singing styles in R&B, soul, and rock and roll.
Even her four Grammy's — including a Lifetime Achievement Award — don't capture the impact she had on the evolution of popular music.
Further reading about Mahalia Jackson:
3. Rosa F. Keller
Like Jackson, Rosa Keller was born in 1911. Her father was president of the Louisiana Coca-Cola Bottling Co., meaning Keller was very rich. What makes Keller unique is that she spent her life using that money to help those less fortunate than herself here in New Orleans.
"She used her position as a well-connected, wealthy, white woman to advocate for equal rights for African Americans," said Neidenbach. "She worked to integrate New Orleans' public schools, its public transportation and its libraries."
Serving on the board of the public library system, Keller became the first woman to serve on a citywide board.
She helped fund the construction of the Pontchartrain Park neighborhood — one of the first middle-class black communities in the country — to help alleviate the housing shortage for New Orleans' Black families.
Keller also served on several boards for organizations like the Independent Women's Organization, the Flint-Goodridge Hospital (which provided care for the Black community), and the local YMCA. She fought tirelessly during her life to integrate many of these organizations, but often faced setbacks that took decades to overcome.
But Keller kept fighting, often risking her own life. In an effort to desegregate the school system, for example, she literally ferried children to and from schools to keep the system afloat while it adjusted to the new reality. In an attempt to stop her, a member of the school board came to Keller's house and threatened her in her living room with a gun while her children sat upstairs.
Keller also advocated for the presence of women in leadership roles and was a strong supporter of Dorothy Mae Taylor's successful 1986 campaign to become the first female member-at-large in the New Orleans City Council. Much of the city — including Mardi Gras — is more inconclusive than ever before because of Taylor's (and by extension Keller's) hard work and bravery.
2. Leah Chase
In 2016, Leah Chase was awarded the Lifetime Achievement Award by the James Beard Foundation — basically the Oscars of the restaurant world. In a video created about her for the event, she talked about how she got her first job at a French Quarter restaurant in the late 1930s.

"I had never seen the inside of a restaurant in my life because there was none [for Black people to eat at]."
Over her eight-decade career, she helped to change that and much more.
Chase helped transform the poboy shop of her husband's family into Dooky Chase's, the first upscale restaurant where African Americans could gather.
In The New York Times' obituary for Chase, author and filmmaker Lolis Eric Elie explained how important that was to the city's Black residents.
"Even in the days when my parents were courting, black people had Little League championship teams, college graduations and date nights with special people," he said. "Dooky Chase's was the place you went to for those occasions at the time when Galatorire's and Antoine's didn't serve 'colored.'"In the 1960s, Dooky Chase's Restaurant became a gathering place for leaders of the civil rights movement to discuss strategy, and — because it was illegal for black and white people to mix — it was the only place they dared meet with their white allies.
Thurgood Marshall, A.P. Tureaud, Oretha Castle Haley (who I wish I could have included on this Top 5-04 list), Martin Luther King, Sr., and so many more titans of the era met here to discuss the movement's next steps, including the plan for Rosa Parks and the subsequent Montgomery Bus Boycott.
Chase died in 2019, but later in life she continued to inspire. She hosted U.S. Presidents Bush and Obama for meals, and her dining room became what many believe to be one of the finest collections of African American art. (She said Black artists in the 1980s had few places to put their work, so she displayed it there.)
She always made time to give advice to younger chefs, and her cookbooks and countless appearances on TV and in the media helped attract America to Creole food and inspire Black chefs around the world.
Chase was the inspiration for the main character, Tiana — Disney's first Black princess — in the movie, The Princess and the Frog, and she repeated until the end of her life her belief that shared meals can help change the world.
Further reading about Leah Chase:
1. Henriette DeLille
Perhaps you've never even heard of Mother Henriette DeLille — who I believe is the most influential woman in New Orleans history. No problem, I didn't know much about her until relatively recently.
So what's so transformational about DeLille?
To me, it's all the people she helped during her life, all the people she continues to help today, and the many more people she'll help if she becomes New Orleans' very first saint! (More on that in a moment.)
DeLille was born in New Orleans in 1813, a child of the plaçage system. This was an extralegal system in French and Spanish slave colonies that allowed European men to enter into civil unions with women of African, Native American and mixed-race descent before that was otherwise allowed.
When she grew up, DeLille — a French-speaking free woman of color like her mother — is said to have also entered the plaçage system and had two children out of wedlock. Tragically both sons died at a young age.
DeLille had been interested in religion since she was a child, and at 24 years old she turned to Catholicism. She became devout, and eventually worked with two friends to found the Sisters of the Holy Family. For over 170 years, this organization has helped teach the city's children, care for the elderly and assist the poor.
The congregation, which still has 96 members to this day, has assisted tens of thousands of people by operating free schools for children (including St. Mary's Academy in New Orleans East), nursing homes, retirement homes in NOLA and across the U.S., and even a mission in Belize.
In 1988, the Sisters of the Holy Family opened a cause for DeLille's canonization with the Pope and her march toward sainthood has continued to progress. (It's an extremely long process!)

DeLille became the first U.S.-born African American ever to have a cause for canonization opened by the Catholic Church. The Pope named her "venerable" in 2010.

Not only have her actions and memories helped scores of people across three centuries gain education, health and comfort, and not only is she on pace to be the first non-football saint from New Orleans (and maybe even the first African American saint, depending on how things move); but at the most basic level, the story of how a woman with a lot of challenges in her life rose up to do so much good can be an inspiration to even the most secular among us.
Further reading about Henriette DeLille:
---
That wraps up another Top 5-04, and I'm sure you have some other ideas on who should be in the Top 5. Feel free to trash talk away (or agree!) on my Instagram, Blog, Facebook or Twitter. I'll be ready to debate, or to banter about how great minds think alike.
But, seriously, New Orleans history owes so much to so many great women. Oretha Castle Haley, Dorothy Mae Taylor, Ella Brennan, Ruby Bridges, Margaret Haughery, Eleanor McMain, Sylvanie F. Williams, Sophie B. Wright, Marie Laveau and so many more could have been on this list. We're a lucky city to have had them here, as well as countless women doing great work in our city in the present day.