Hello, Foo Fighters. We've been waiting here for you. Everlong for a parade.
On Valentine's Day, the city of New Orleans is going to throw itself into Foo. The Foo Fighters will be assembling a Krewe du Foo and Broken Hearts Social Club parade with The Fillmore. The parade will kick off the grand opening weekend of The Fillmore at Harrah's Casino, making the band the first in history to lead its own Carnival parade through downtown New Orleans.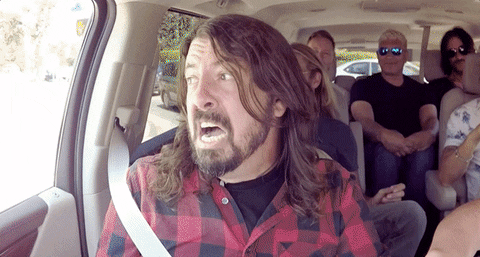 The parade will rock and roll out of the red, and out ahead of the Foo Fighters' already sold-out shows at The Fillmore on Feb. 15 and 16.
As for the Krewe du Foo itself, members include Trombone Shorty and Orleans Ave., Preservation Hall Jazz Band and DJ Rav Smoove, with dancing krewe Camel Toe Steppers and the Krewe of Rolling Elvi joining Alice Harte Marching Band, Martin Luther King Jr. Marching Band and more.
The only thing I'll ask of Foo, is throws — according to a news release from The Fillmore, the parade will have limited addition throws. But mum's the word on exactly what.
https://www.instagram.com/p/oHhVR0yk5t/
And I wonder… Where is this awesomeness?? The parade starts at 7 p.m. on Howard Avenue, proceeds past Lee Circle, down St. Charles Avenue, then hits Canal Street to end at The Fillmore entrance at Harrah's Casino.
Masquerade Nightclub will host the official post-parade party, "Broken Hearts Social" on Valentine's Day evening.
Just promise us you won't stop when we say when.
🤘