Big Freedia and Big Tunes Are The Best Free Events This Weekend
Here are the best free events going on in New Orleans this weekend!
If you're reading this, it's too late to see the best free event the city had to offer this week. Tank & The Bangas performed on Thursday at the Aloft Hotel for the price of no dollars and if you weren't there, we can't help you. But you can dry your tears on the stacks of money you'll save by only hitting up free events this weekend.
Check out a few of our favorites below.
Heatwave! 5th Anniversary Edition
https://www.facebook.com/heatwavenola/photos/gm.230564777593236/864850483700866/?type=3&theater
Ann Glaviano has kept her Motown night and its safe dancefloor going in the city for half a decade. If New Orleans' Heatwave nights were a child, they'd be in kindergarten right now. That has to be worth celebrating, right?
Where: Twelve Mile Limit
When: Saturday, August 11, 10 p.m.
Facebook
Big Freedia at The Maison
https://www.facebook.com/EventbriteforOrganizers/photos/gm.212315696112154/10160765224440261/?type=3&theater
Yeah, you might have missed Tank. However, her Head Banga tourmate is also doing a free show this weekend and there's still time to get there. Check out the Queen Diva on Saturday for absolutely zero greenbacks.
Where: The Maison
When: Saturday, August 11, 10 p.m.
Facebook
Local Uproar
https://www.facebook.com/photo.php?fbid=10156236322455067&set=gm.291183734970554&type=3&theater
Local Uproar might just be the best free event in the city. Not only is the comedy free, there's also free ice cream! That's called coming out ahead.
Where: The AllWays Lounge
When: Saturday, August 11 at 8 p.m.
Facebook
7th Ward Ice Cream Speakeasy
https://www.facebook.com/photo.php?fbid=10157606843824115&set=gm.680356612297161&type=3&theater
The ice cream is more-than-likely not free at this pop-up event by the oddball flavor originators at 7th Ward. There will be entertainment, though, and you should never turn down the opportunity to see a free show. Loren Farese, Jeremy Joyce, and Caitlin Hill will perform.
Where: 1426 Touro Street
When: Friday, August 10 at 10 p.m.
Facebook
Yoga
https://www.facebook.com/OTyogabody/photos/gm.2224960650901601/408542259550926/?type=3&theater
There are few places more relaxing than the chime tree in City Park. Start your comedown from Saturday right with some free yoga underneath this singing behemoth.
Where: Chime Tree, City Park
When: Sunday, August 12 at 10 a.m.
Facebook
On this episode of Eat Play Stay Orlando explore what's new in the Northern part of town. Sanford has a plethora of breweries, bars, and delicious dining options to choose from.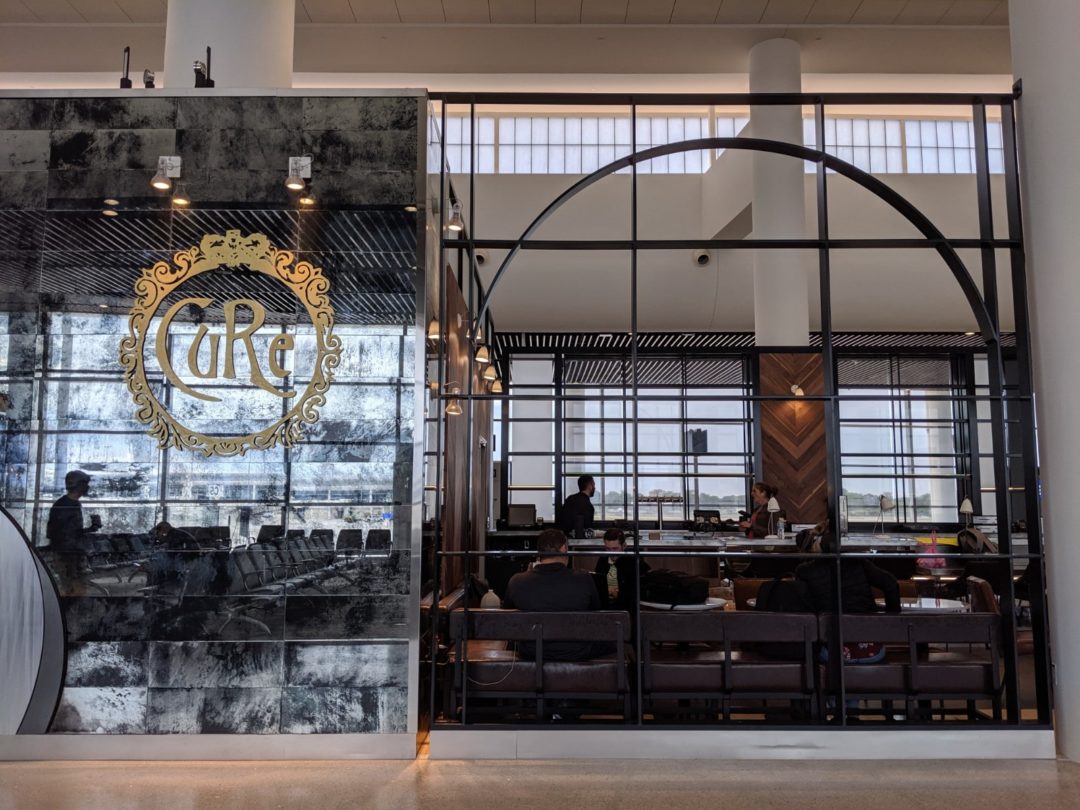 Time. Most of us don't have a lot of that. Even less so when we're rushing to make a flight. There are still plenty of tasty options for the less leisurely travelers among us, though it helps to know where to find them.