Fried & True: Pro-Tips For Doing Fried Chicken Fest Right
We asked around for tips to help you hatch the best Fried Chicken Festival plan!
Fried Chicken Fest is always a good time, but it can also be stressful. With so many vendors and events and stages and people, the chaos of Woldenberg Park and delicious smells buffeting you from all directions, it's easy to get overwhelmed. Luckily, we know a few experts. We asked some old hands in the New Orleans festival and food scene to give us their best tips for navigating Fried Chicken Fest and ensuring that you get the most out of this annual event.
Cleveland Spears, founder, Spears Group:
Bring your squad, preferably in a rideshare like Lyft or Uber. Having a squad makes it a little easier to sample as many of the 80-90 dishes served at the Festival.
Try the most interesting menu items first, like the chicken and churro dish or the strawberry stuffed waffle and fried chicken concoction.
Don't play with New Orleans heat. We know it's nearly October, but don't play. This New Orleans heat is still disrespectful. So, Cleveland says to wear a hat, sunscreen and sunglasses.
Come hungry!
The best way to do the Fried Chicken Festival is in the VIP Champagne & Chicken Tent. There, you get an entire bottle of Moet, Belvedere drinks, award-winning Fiorella's chicken and your private area to stay cool.
Megan Braden-Perry, NOLA foodie, author and snowball queen:
Study the map beforehand so you can make a plan.
Visit the caterers and out-of-town booths first, then visit the local restaurants. (Unless the local restaurants offer something they don't offer every day.)
Take pictures, definitely, but try to take notes so you have an easy list of places to follow on social media when you get home.
Jessica Steele, actress and NOLA foodie:
Get your official Fried Chicken Fest shirts and tumblers before the big day on the FCF website!
Complete the Chicken Scavenger Hunt to win free merchandise and other cool prizes! For more details visit friedchickenfestival.com.
Make a "lickin' chicken" fun pack and pack sunscreen, moist towelettes for messes, (and hot sauce if you want to turn it up a notch)
Plan Ahead and strategize your chicken eatin'. See which vendors are cooking up goods this year and make a list of your favorites. Pro Tip: hit the most iconic booths first!
Hit up @fatgirlnola (me!) for anyyyyy other tips or deets and HAVE FUN!!
The Fried Chicken Festival takes place all weekend along the river. Check out their website to learn more.
On this episode of Eat Play Stay Orlando explore what's new in the Northern part of town. Sanford has a plethora of breweries, bars, and delicious dining options to choose from.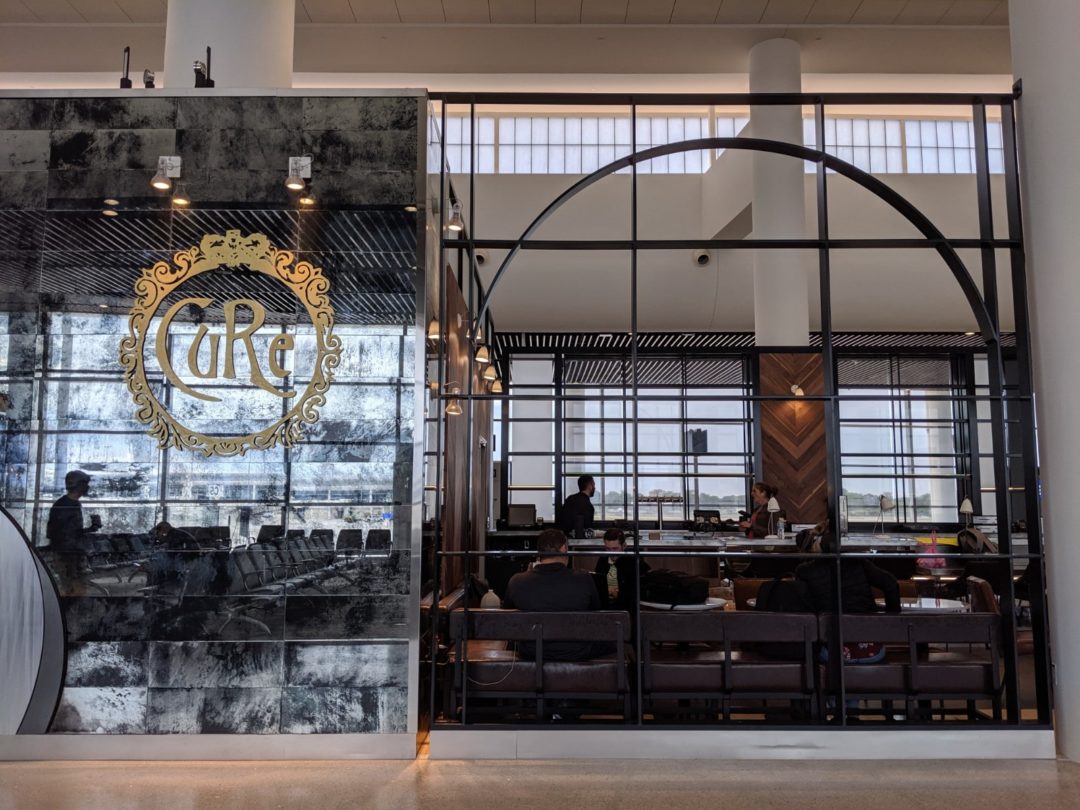 Time. Most of us don't have a lot of that. Even less so when we're rushing to make a flight. There are still plenty of tasty options for the less leisurely travelers among us, though it helps to know where to find them.