One of the best things to start teaching children early is how to cook. From something simple like grilled cheese to fancy fare like salmon — a child who knows their way around the kitchen won't ever go hungry. Here are somethings we found for the mini master chefs in our lives.
Mini cheese board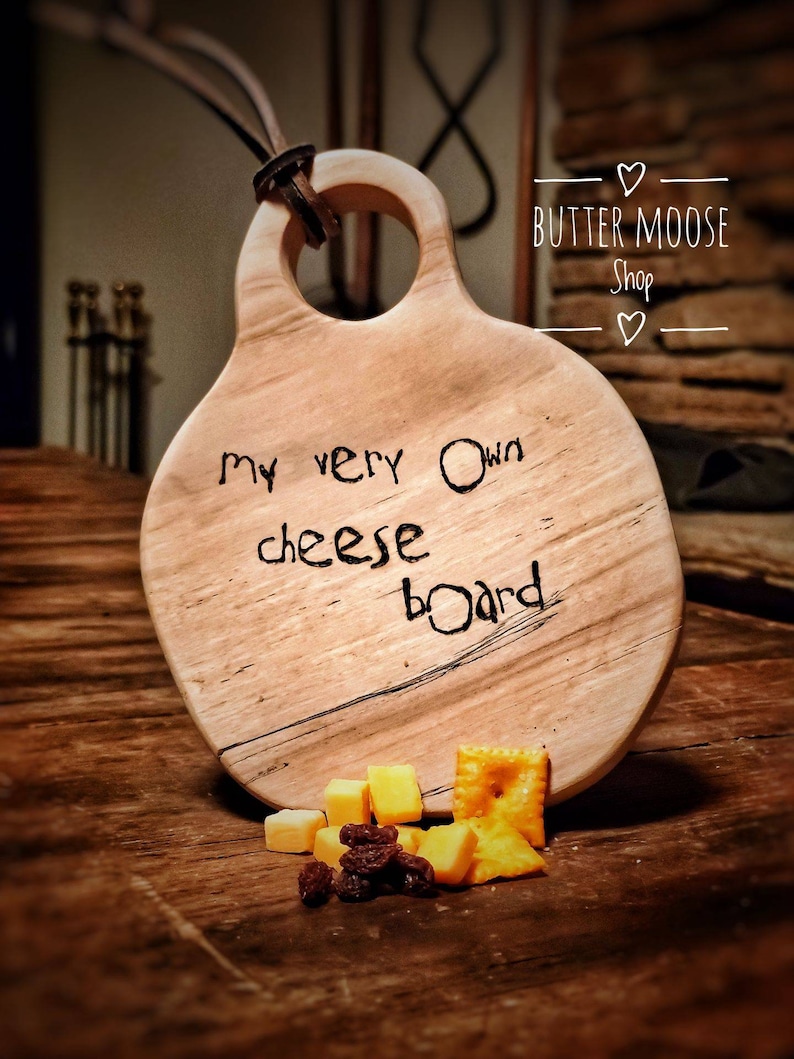 Perfect for a kiddie charcuterie. Each board is uniquely different made from light Maple Wood with Wood Burned Lettering, and no board is alike. The boards are rounded and smoothed (safe for any of your littles). A nice, large handle makes it easy for little hands to grab on tight.
Aprons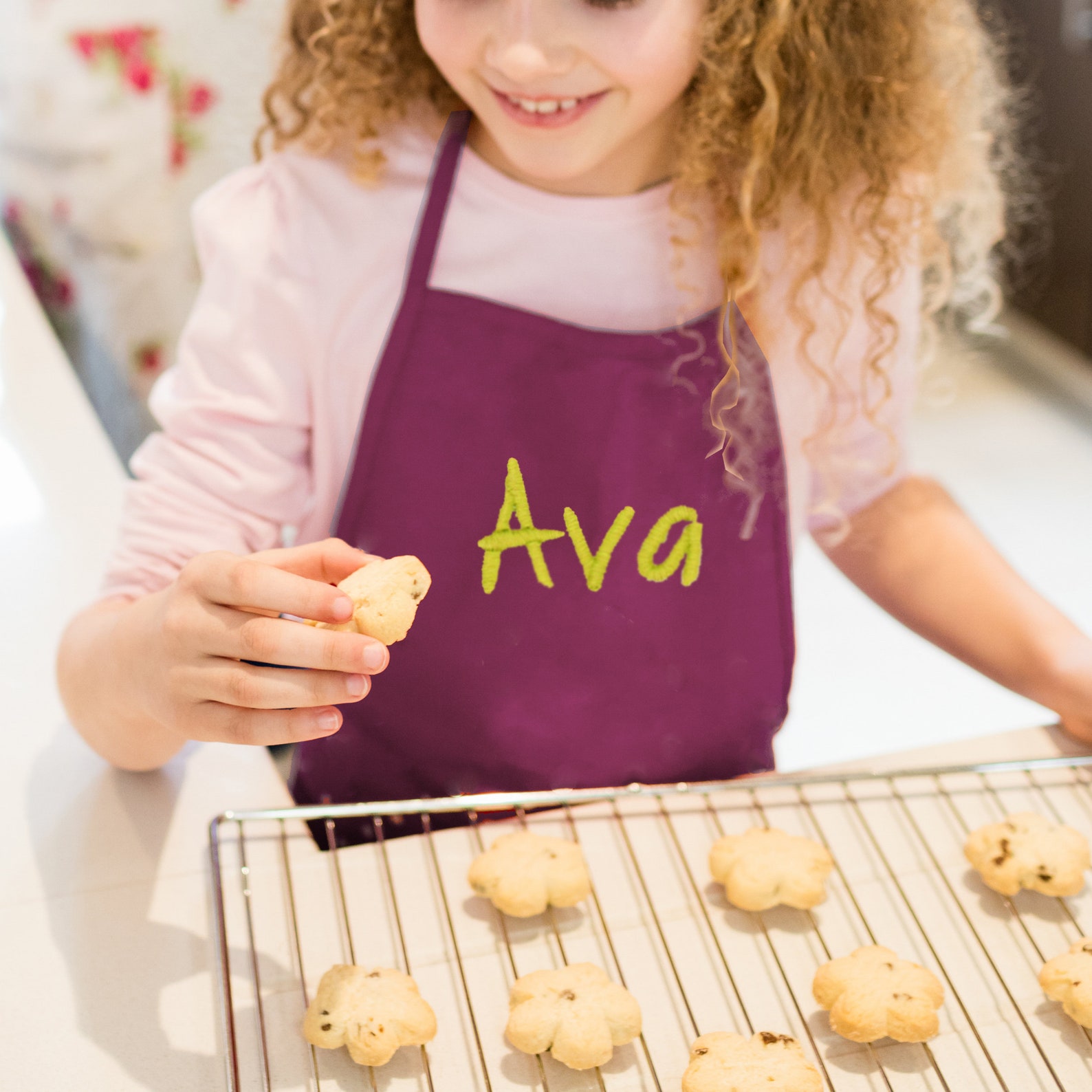 These adorable kids aprons are a great party favor for any baking party, or gift for your special chef in training for upcoming birthday or for Christmas to bake some cookies! Chose from seven apron colors and six different font choices.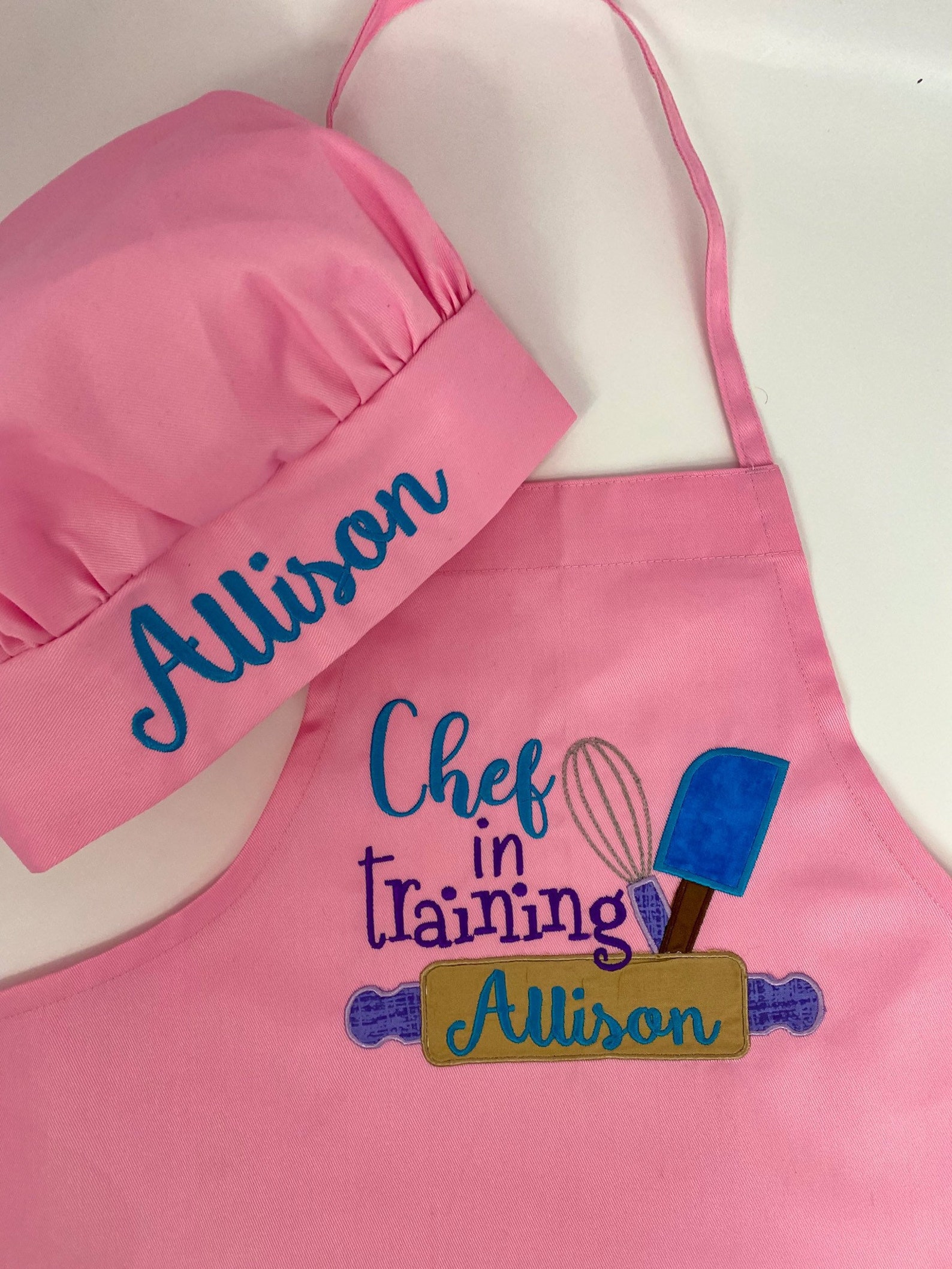 This apron has the phrase "Chef in Training" with the child's name. You can get this set in pink, white or black.
Personalized utensil set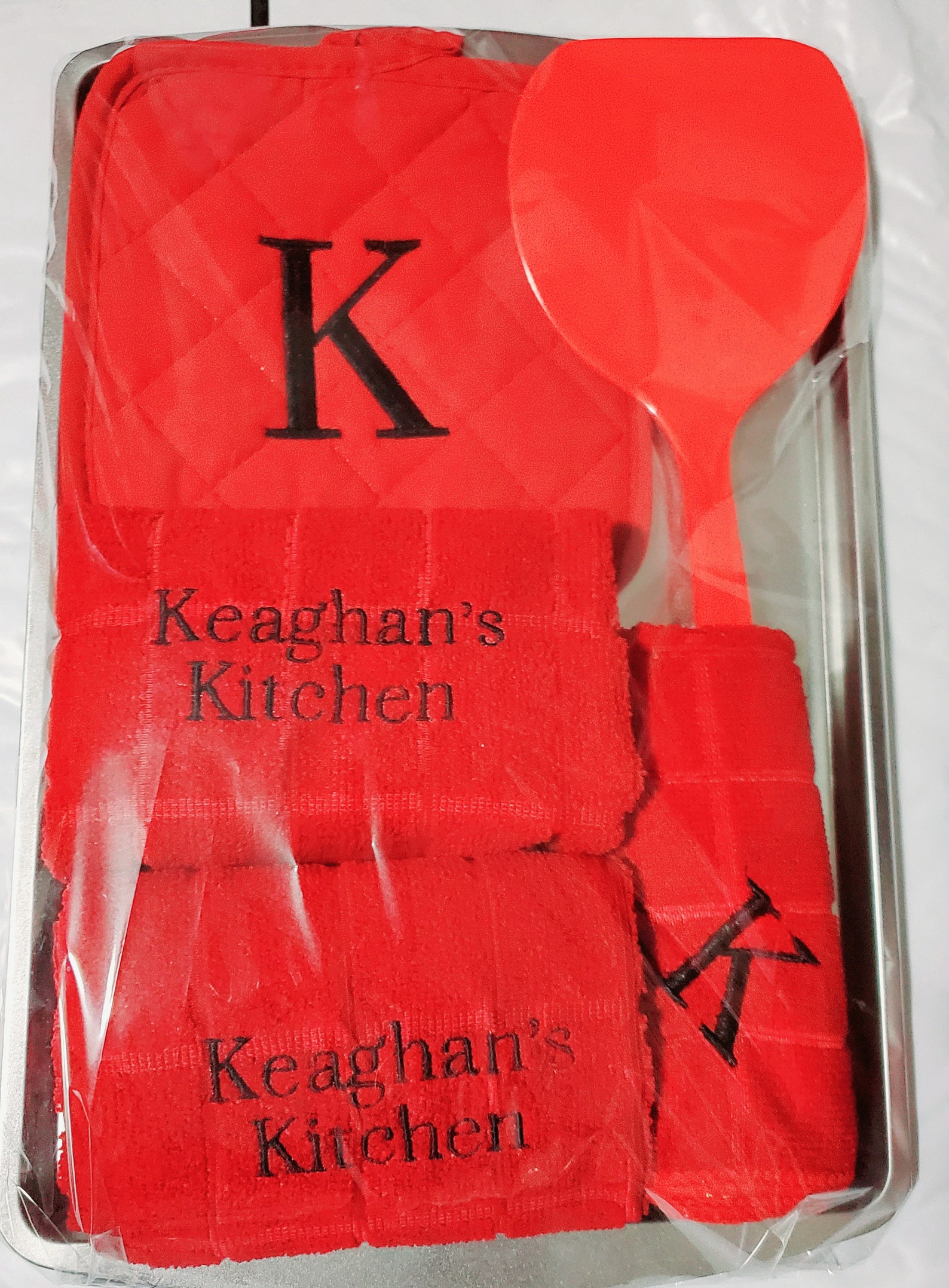 This set includes a monogrammed potholder, monogrammed dishcloth, two personalized dish towels, baking pan, and spatula. It's available in red and black.
DIY Cookie Kit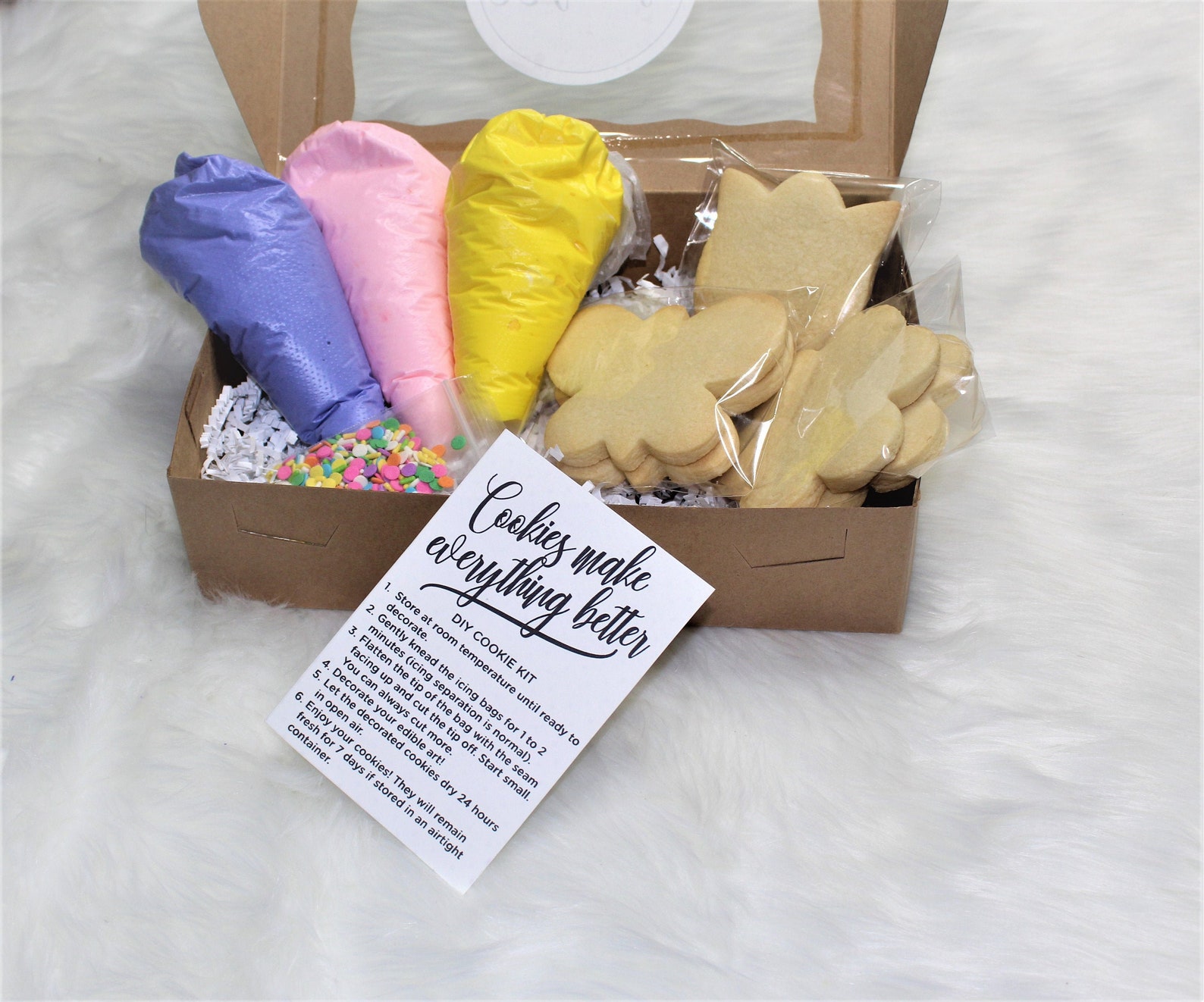 Get the kids off the game and in the kitchen for a fun and interactive activity kids will not only get to create a edible piece of art, they will get to eat their delicious creations.
Paint your own cookie kit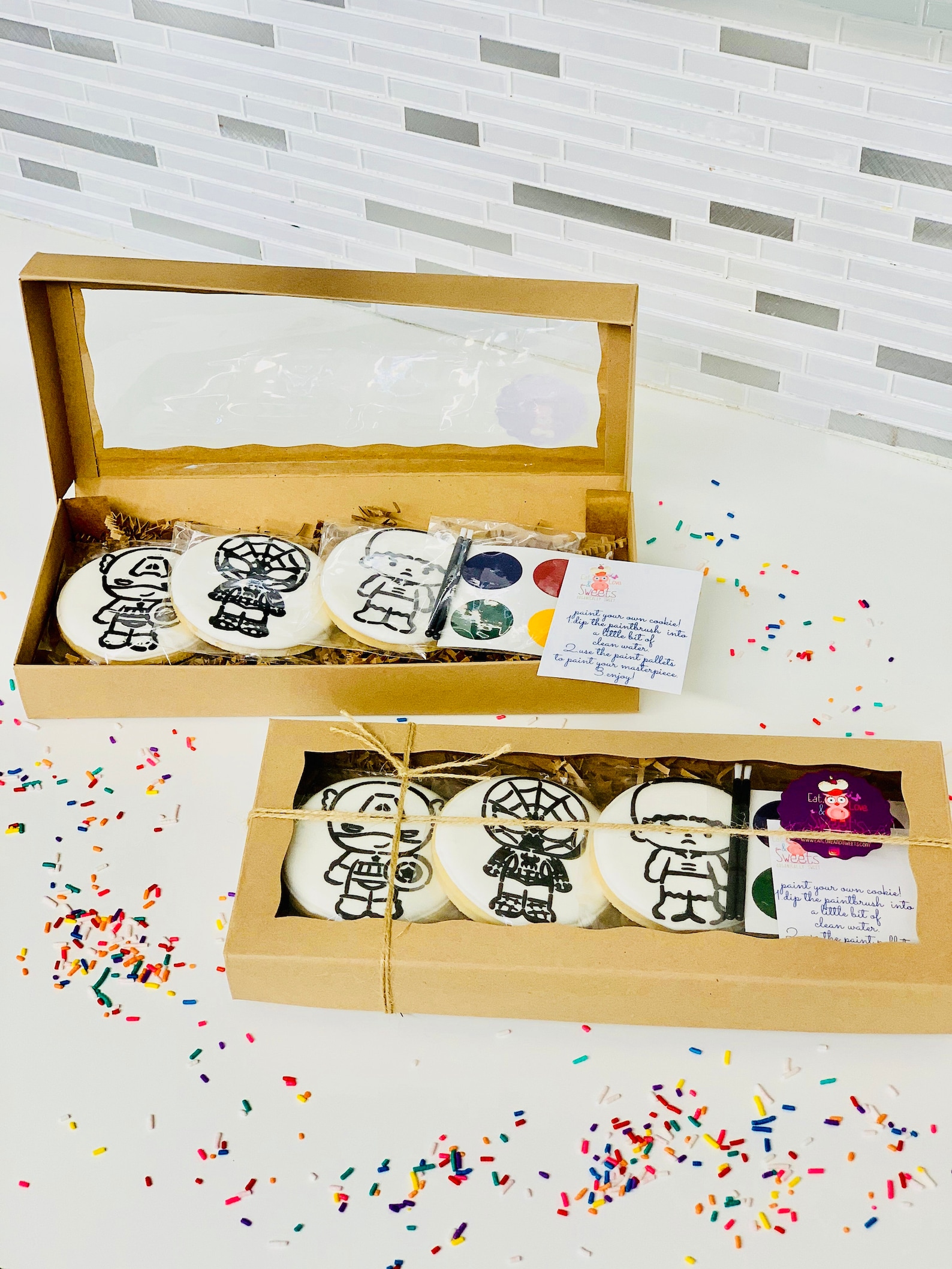 This DIY kit includes three cookies, two paint brushes and edible colors to paint your own cookies.