The world has definitely changed in the past few months, but the need to share time with a special someone hasn't changed. If you need an idea for a socially distant date, a picnic is a great choice. Here's some things you'll want for a perfect picnic for two in City Park — or any green space.
Because you'll need a place to sit your wine.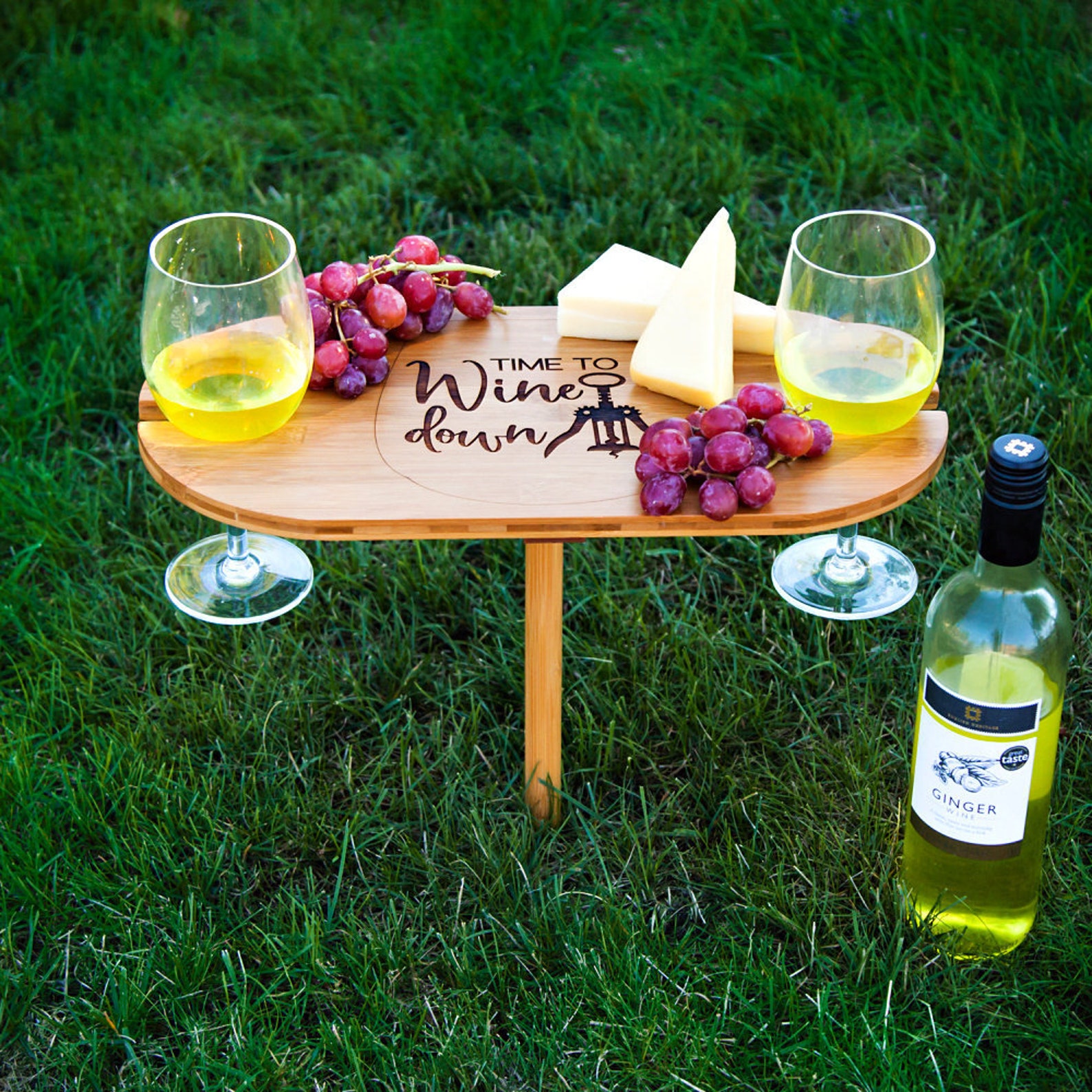 This picnic board is hand made from Bamboo and is then custom engraved for perfect personalization. Choose from a variety of styles to further customize your piece and know that each picnic board has been hand crafted with love and care. Each picnic board is truly a work of art and is a classic and traditional way to commemorate all of your special occasions.
And a place to sit…
This blanket features super soft, waterproof material so you can stay dry and cozy anywhere. Enjoy the beach, trip to the park, camping, sports event, your yard after the rain, and more! You can easily fold it into a small tote, so you can easily pack it.
The modern picnic basket
This insulated picnic basket features a large, easy-to-clean foil-insulated compartment with leak-proof lining and a zippered closure to keep food and drinks hot or cold for hours. The foldable aluminum handle has a comfy padded grip, and the entire basket can be collapsed and folded flat for compact storage.
Or opt for a little nostalgia
This woven picnic basket has convenient handles and thickened wood to prevent frays and breakage and carry all of your picnic items.
Maybe you need more room
This table has the capacity for four wine glasses or sodas, and recesses in the tray keep fruit or candy from falling off onto the ground.
Cheers for cheese
Crumbly, creamy, ripe or dense, cheese is a miracle of human culture. No two are alike, yet these four utensils handle them all. Snugly anchored in their book-shaped, corrugated cardboard box, and complete with instructions for which implement will solve which cheese-conundrum, they make a straightforward and useful gift for anyone who likes good cheese and nice tools. This set includes a bell knife, blade knife, cheese fork, and chisel knife.
Secure the Bubbly
The four-pack of champagne stoppers are leakproof and airtight. It'll keep any leftover champagne fresh even if you can't finish it all at the picnic.
Wine not?
These wine stoppers are designed to keep your wine fresh and preserve the taste for weeks providing an airtight seal that is leak proof.
No cracks, just cheers
Toast and clink to your heart's content — no chips, no cracks, just cheers. Each glass is made from up to three recycled plastic bottles and is 100% BPA-Free.
Cooler in a Coozie
Perfect for White Claw, Truly's, Red Bull, Michelob Ultra and other slim can drinks and beer bottles, these neoprene sleeves keep your drink cold and your hands dry.