So before the coronavirus pandemic, washing your hands was still important, but it seems like we needed a reminder. Soap is ESSENTIAL, so whether you're looking for suds that look like gems, or whipped soap that smells like monkey farts, here's some handmade treasures to keep the sudsy party going.
Beer soap?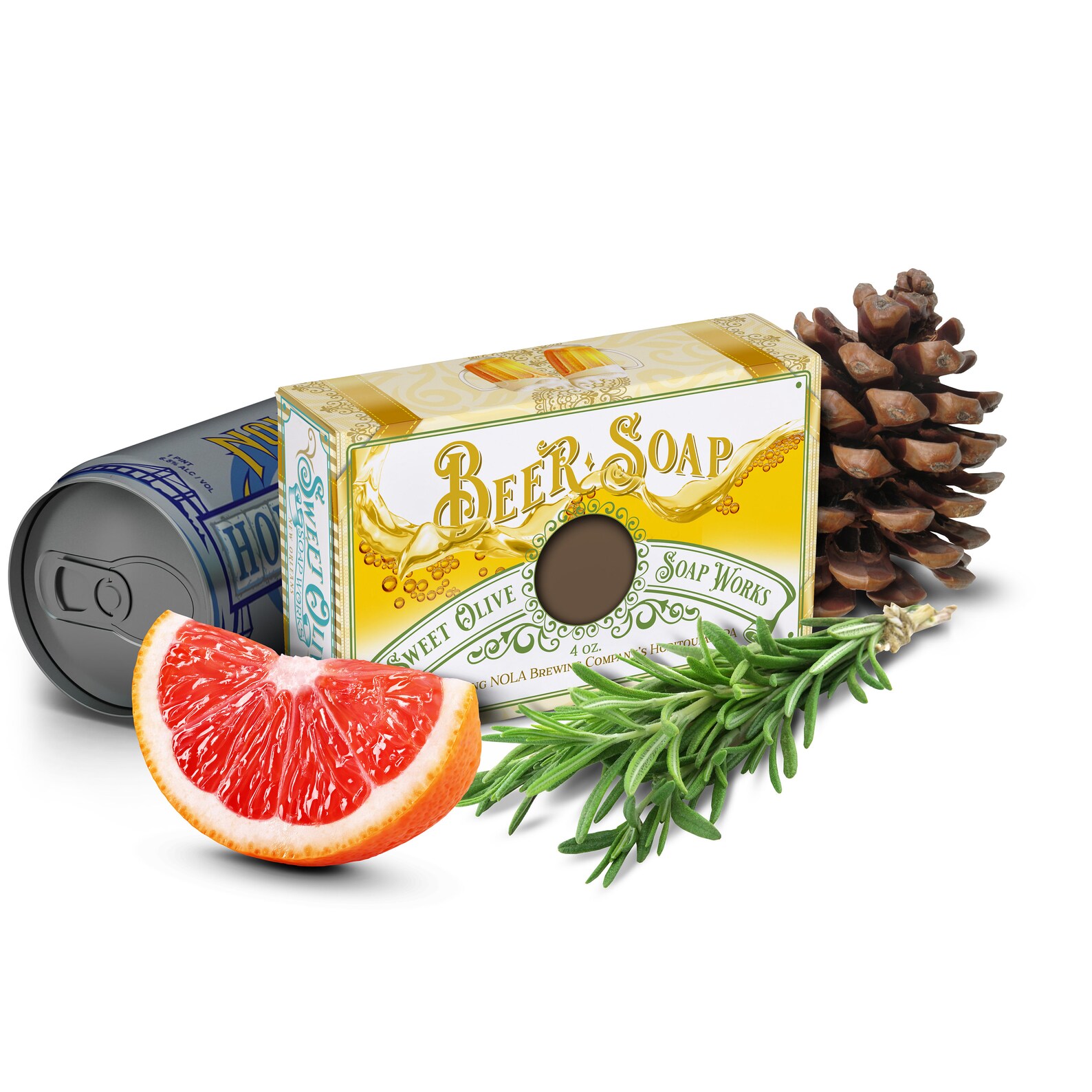 NOLA Brewing Co.'s Hopitoulas India Pale Ale blended with moisturizing vegetable oils makes a bubbly and nutrient rich soap that is scented with an upbeat essential oil blend of pine, pink grapefruit and a hint of rosemary.
Fleur De Lis Soap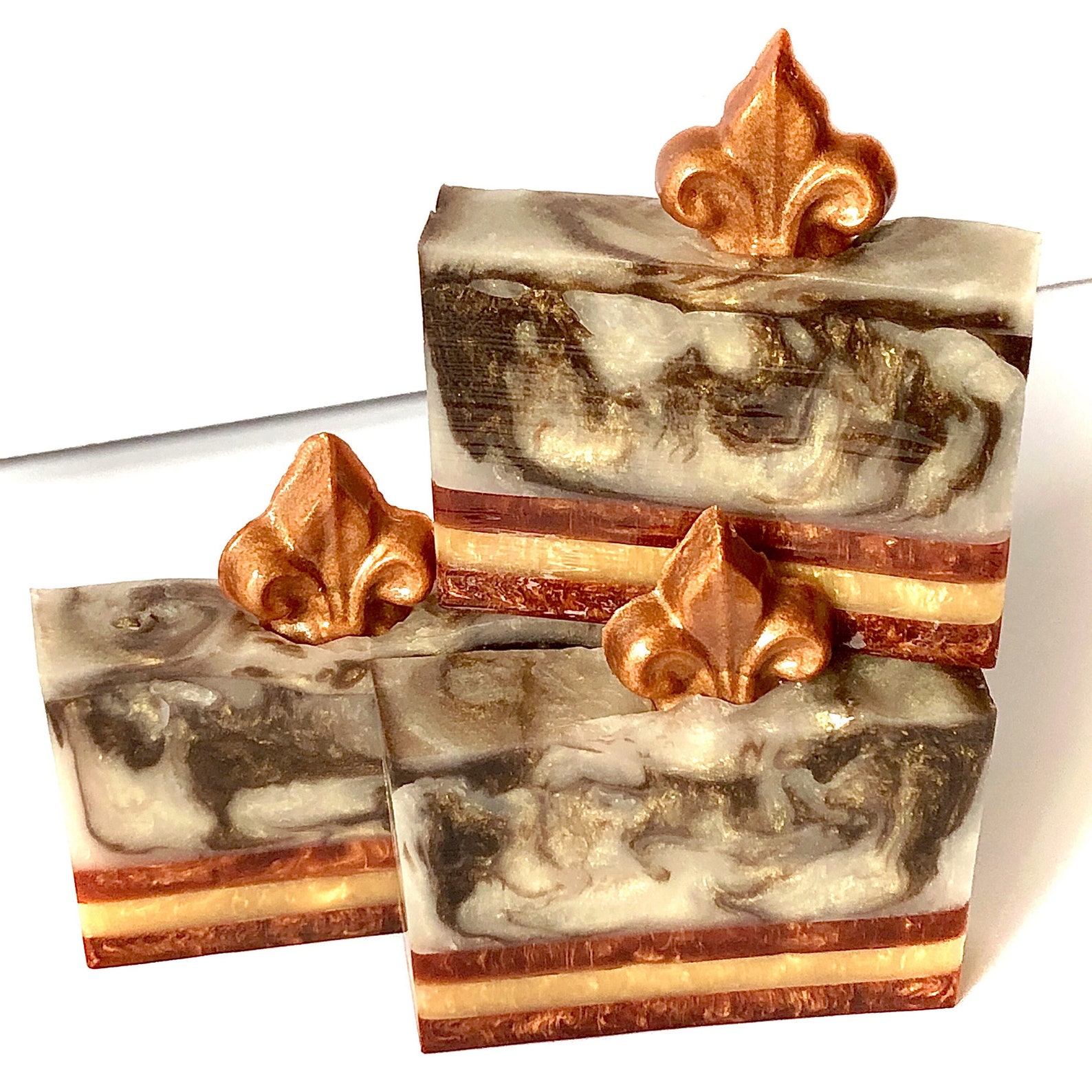 Lather up and feel like French Royalty when you use our Fleur De Lis Handcrafted Soap, fragranced with a warm and complex blend of cinnamon bark, clove leaf, spiced rum and jasmine petals, mixed with Tahitian vanilla, sandalwood and musk. Ooh la la!
The More The Merrier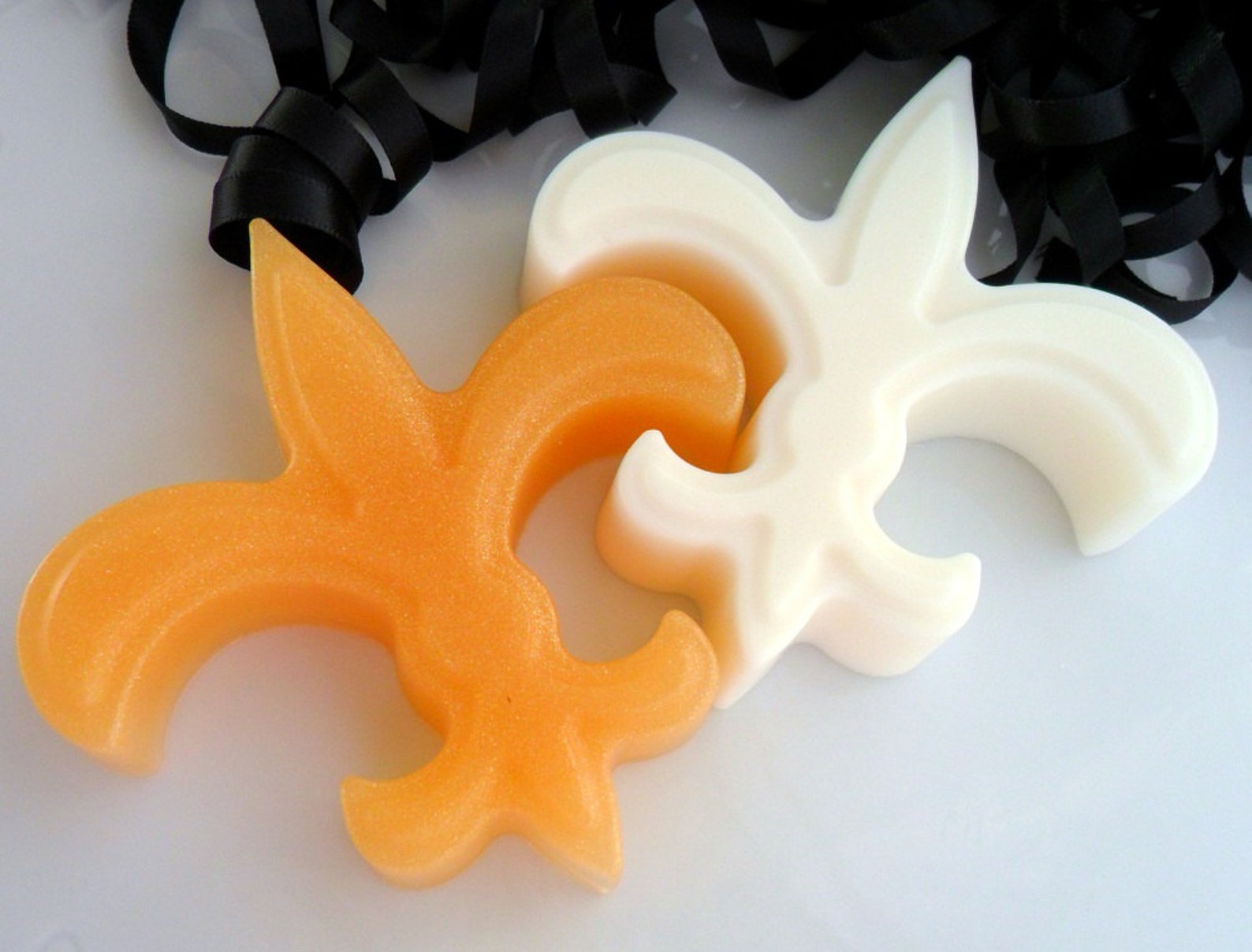 Need a party favor? This pack of 10 fleur de lis soaps is available in scents like birthday cake and black raspberry vanilla.
It's Carnival Time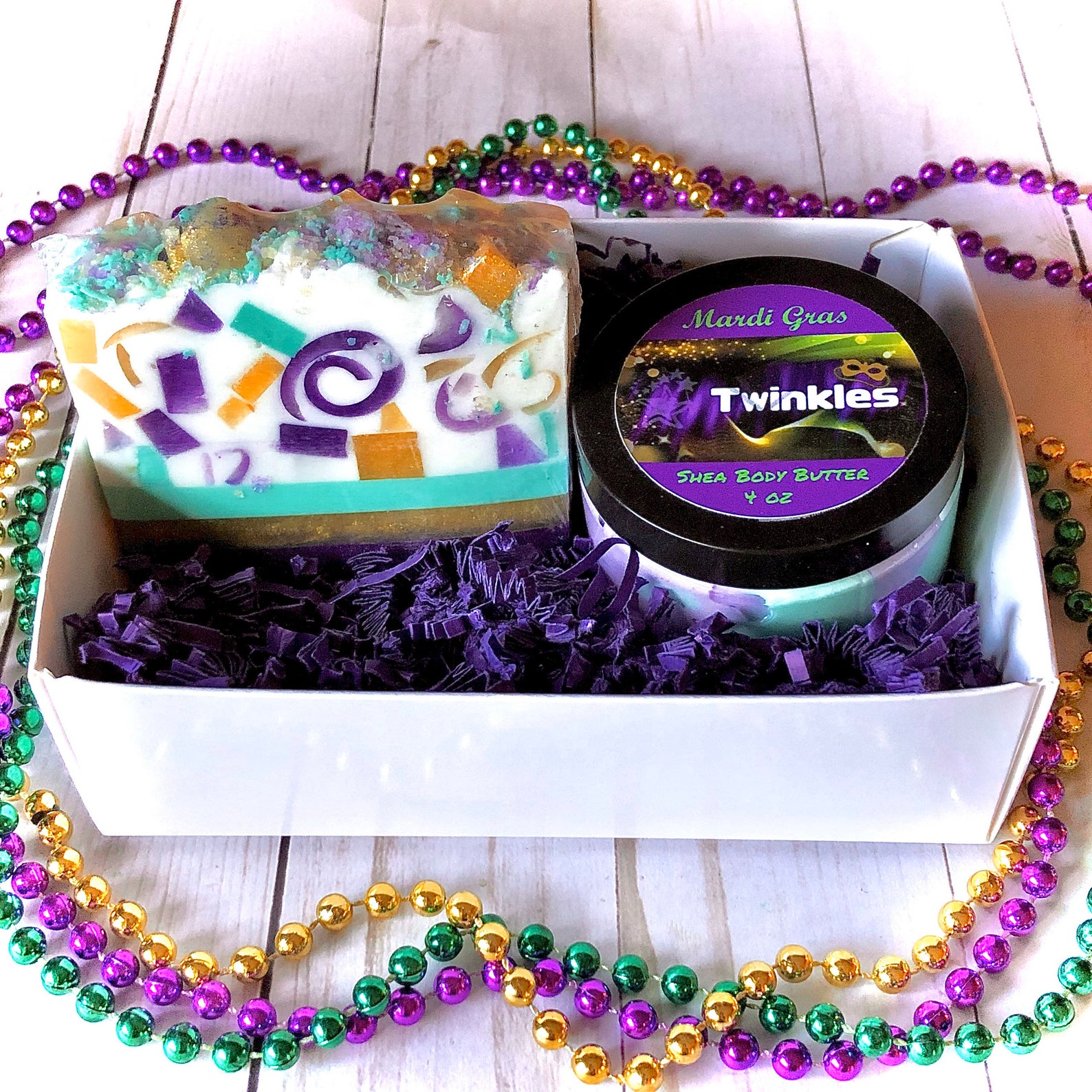 This Mardi Gras Gift Set is certain to jazz up your skin! It's a festive and decadent fruit blend of orange citrus, strawberries, apples, and pears mingled with notes of jasmine, vetiver, white musk and ylang ylang.
Cleaning with charcoal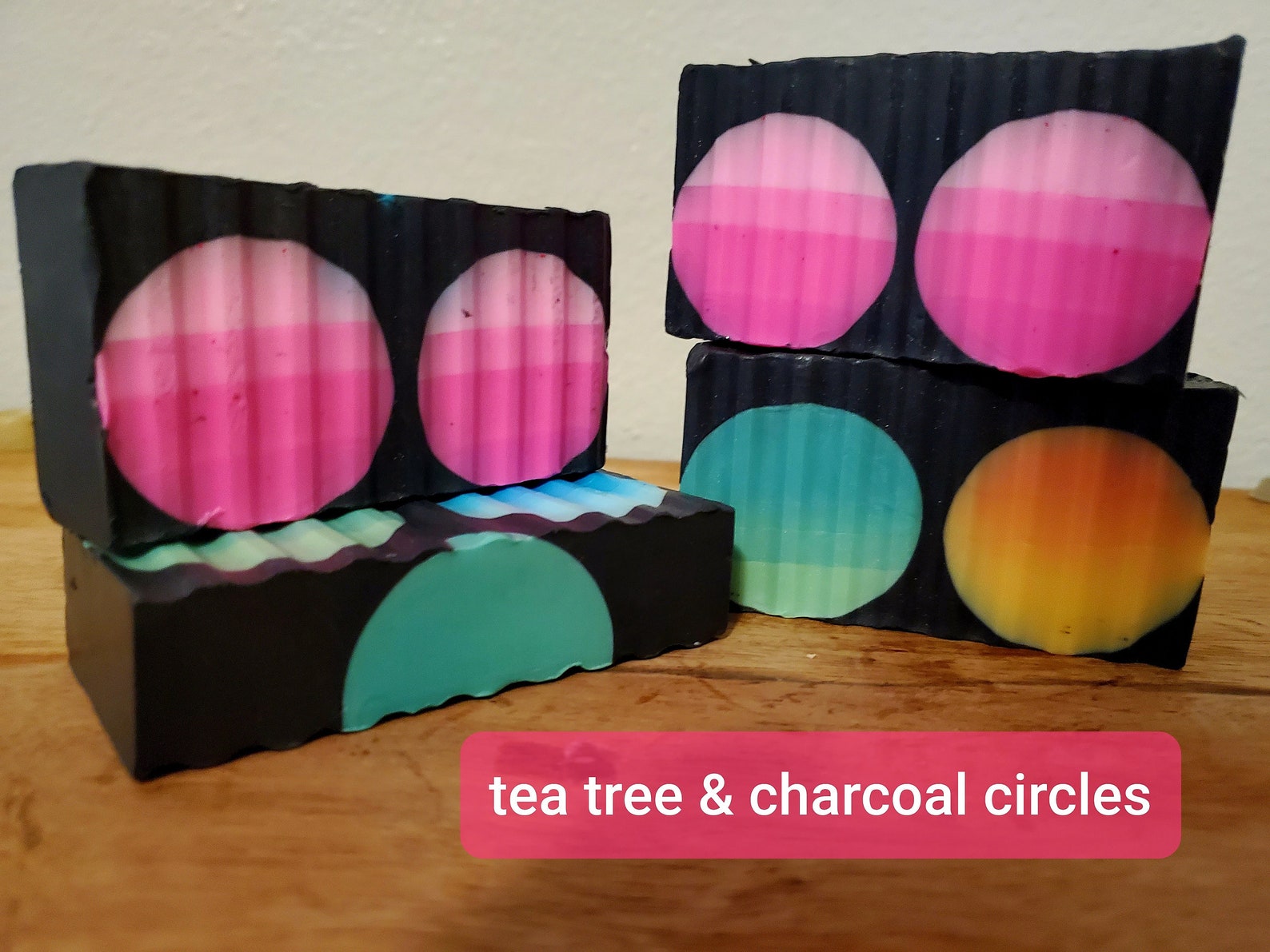 Trying to get rid of those pesky blackheads? Tea tree and charcoal are a great antibacterial and exfoliating combo. You can use this soap daily for the best benefits.
Gems for Germs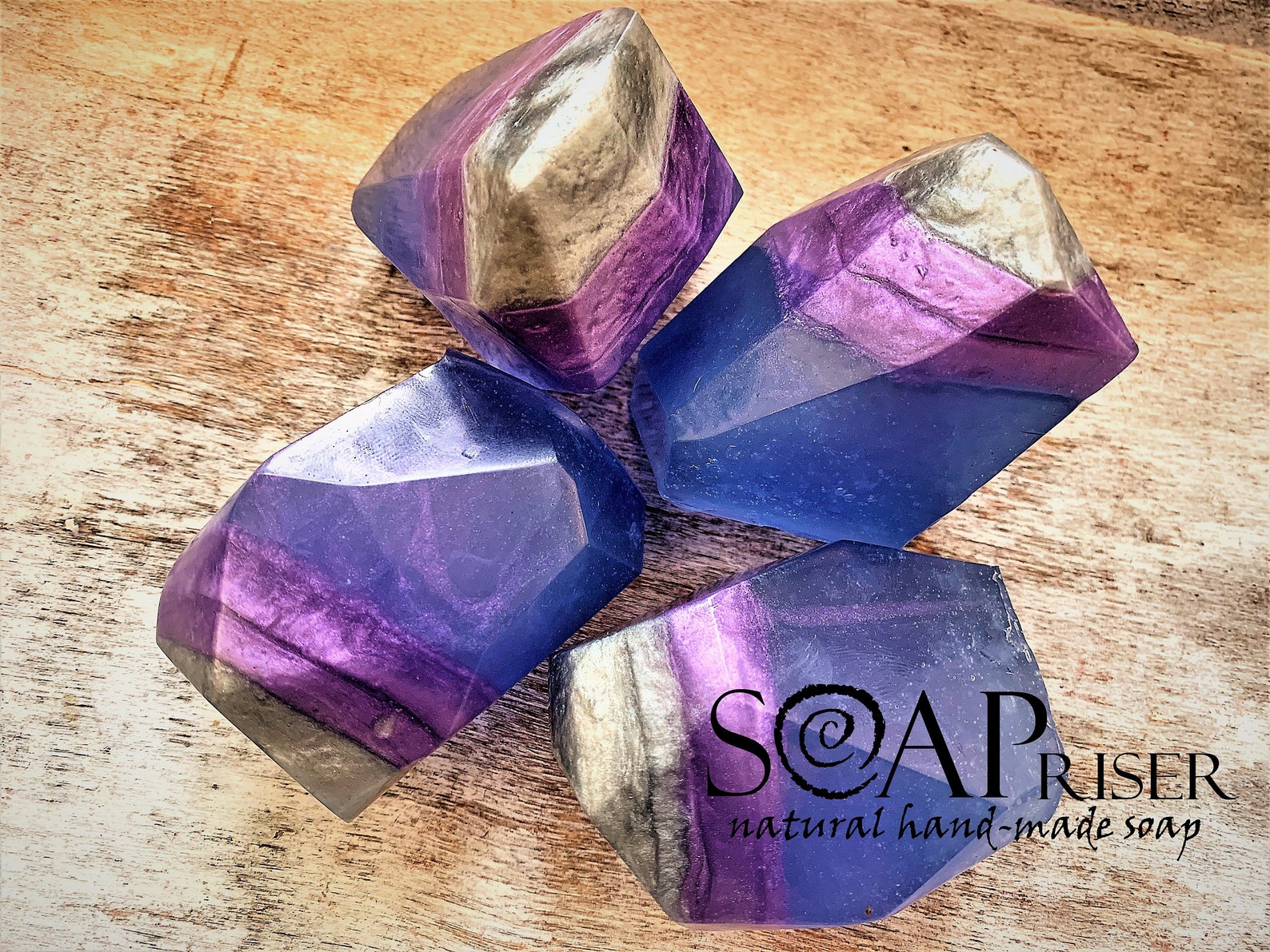 If you like jewelry, you may want to decorate your bathroom with this festive and luscious soap bar. Whenever you wash your hands, face, or body with this soap, you will be feeling you are a real gem yourself!
Under the Sea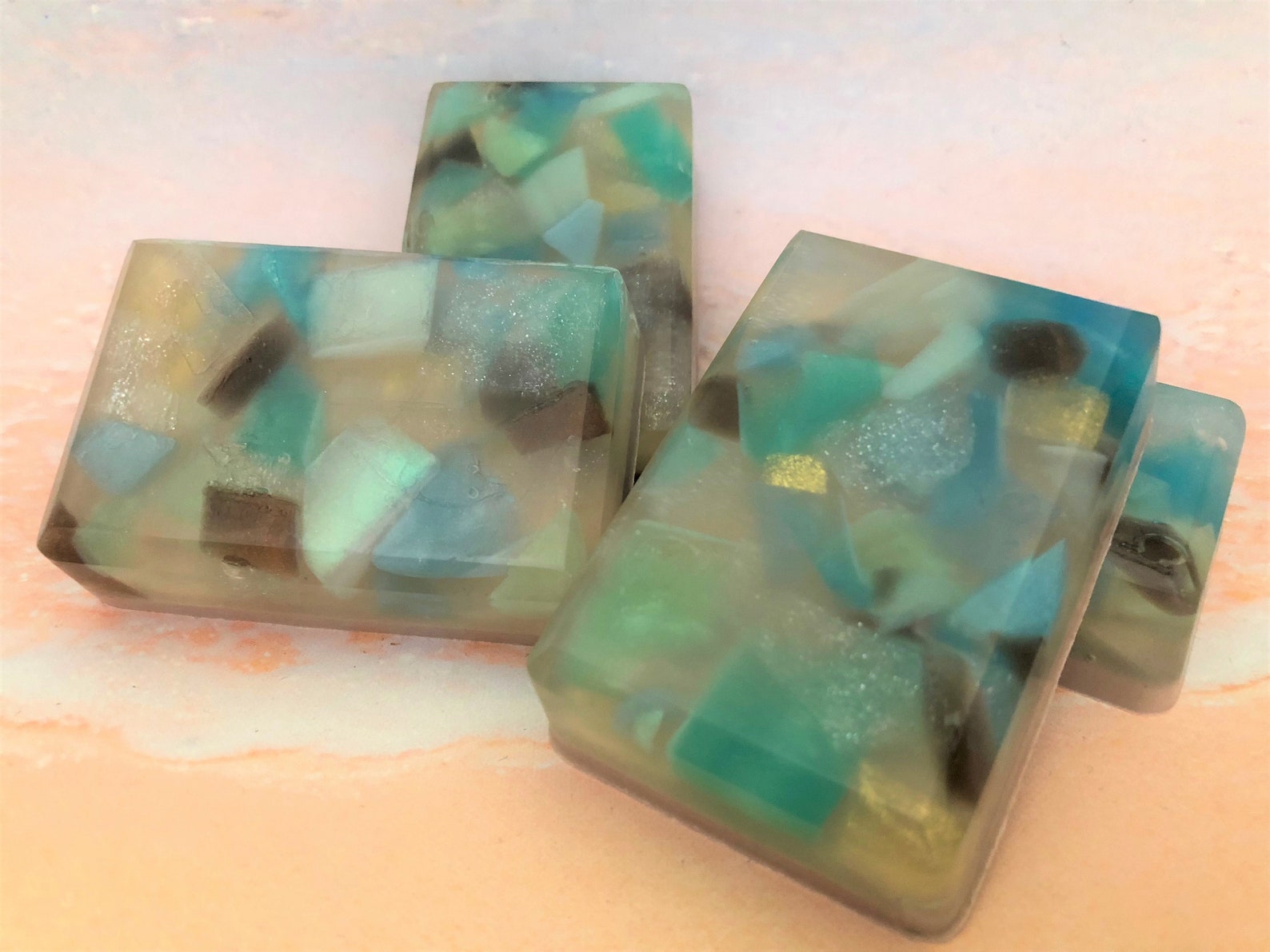 This one of a kind sea glass soap bar with its multi colored shards remind you of the sea glass that you find at the beach. This moisturizing glycerin handmade soap is just beautiful to look at and smells wonderful. It would make a great beach house decorative soap or ocean spa soap gift given to any beach lover!
Goat's Milk Soap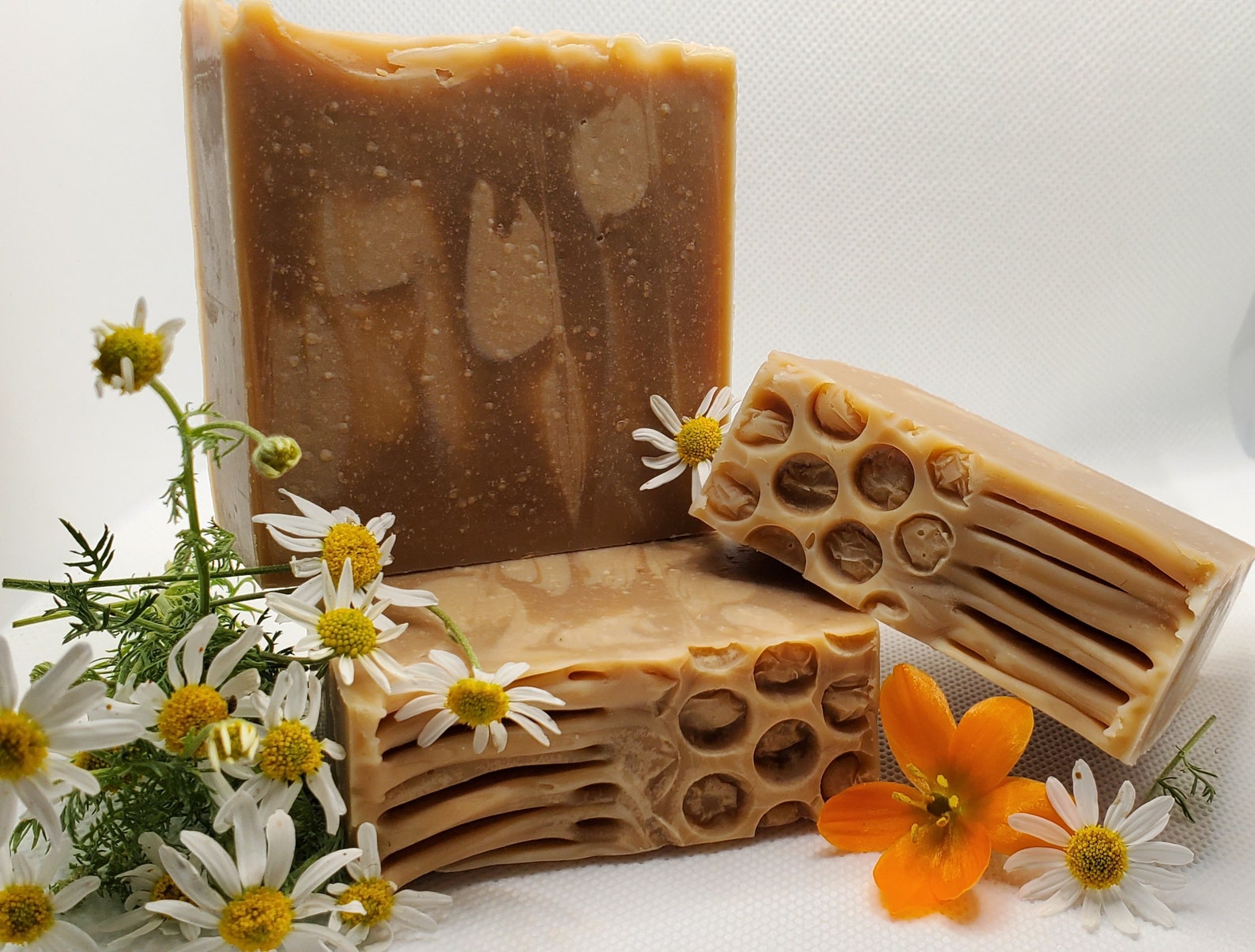 This soap is made from milk from the owner's own Nigerian Dwarf Dairy Goats. It also includes Tallow, Olive, Coconut, Red Palm, Avocado and Sweet Almond Oils.
Whipped Soap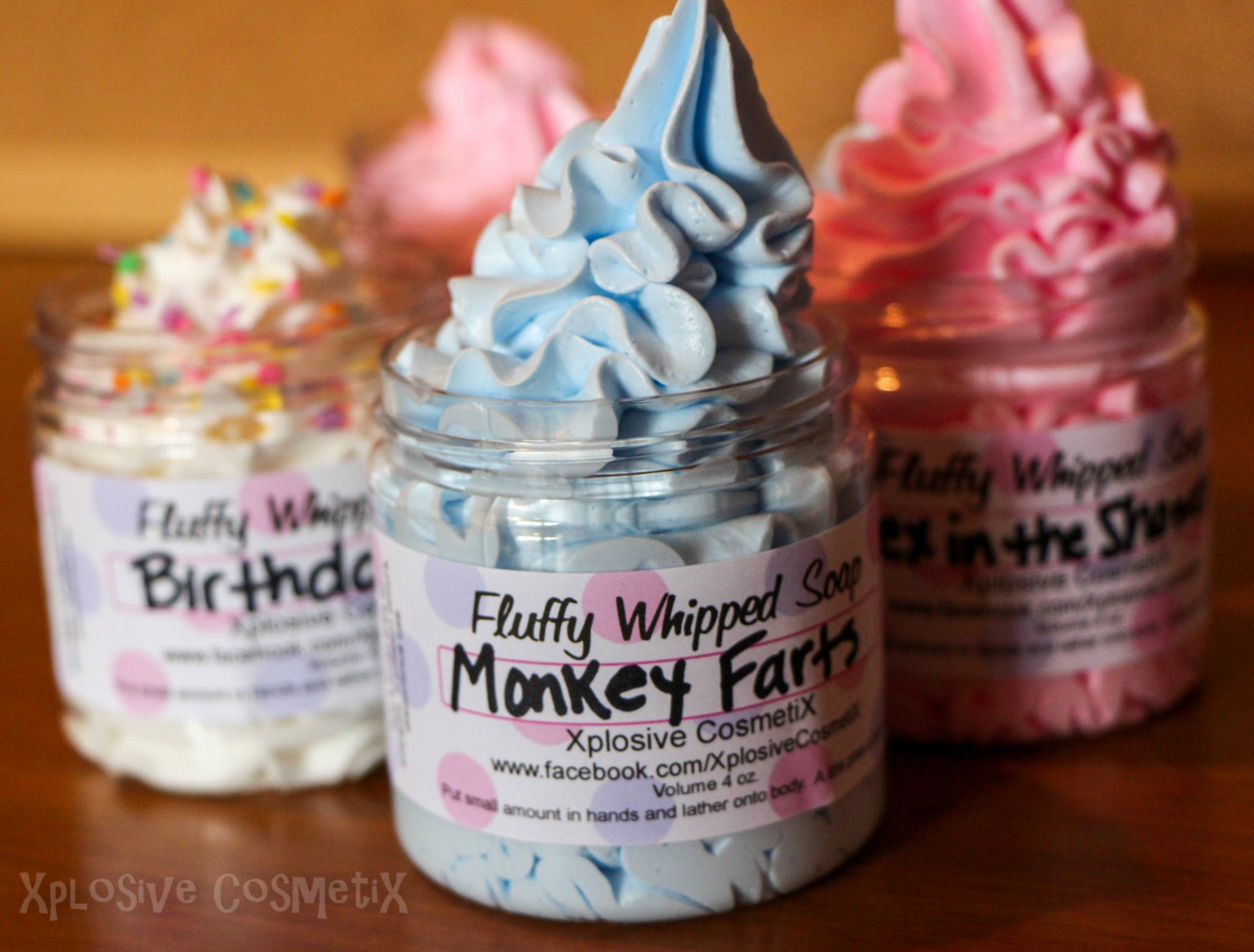 Fluffy Whipped Soap is creamy, luxurious, and a treat for your skin. A little goes a long way. You only need a little bit and lather away. It can be used as a shaving cream and it will leave a soft moisturizing feel to your skin.