Being a plant parent is a point of pride. It means you're patient, attentive, and like beautiful things. We found these unique planters to show off your gorgeous hard work and keep your plants happy with a beautiful and unique home.
Hexagonal hanging planter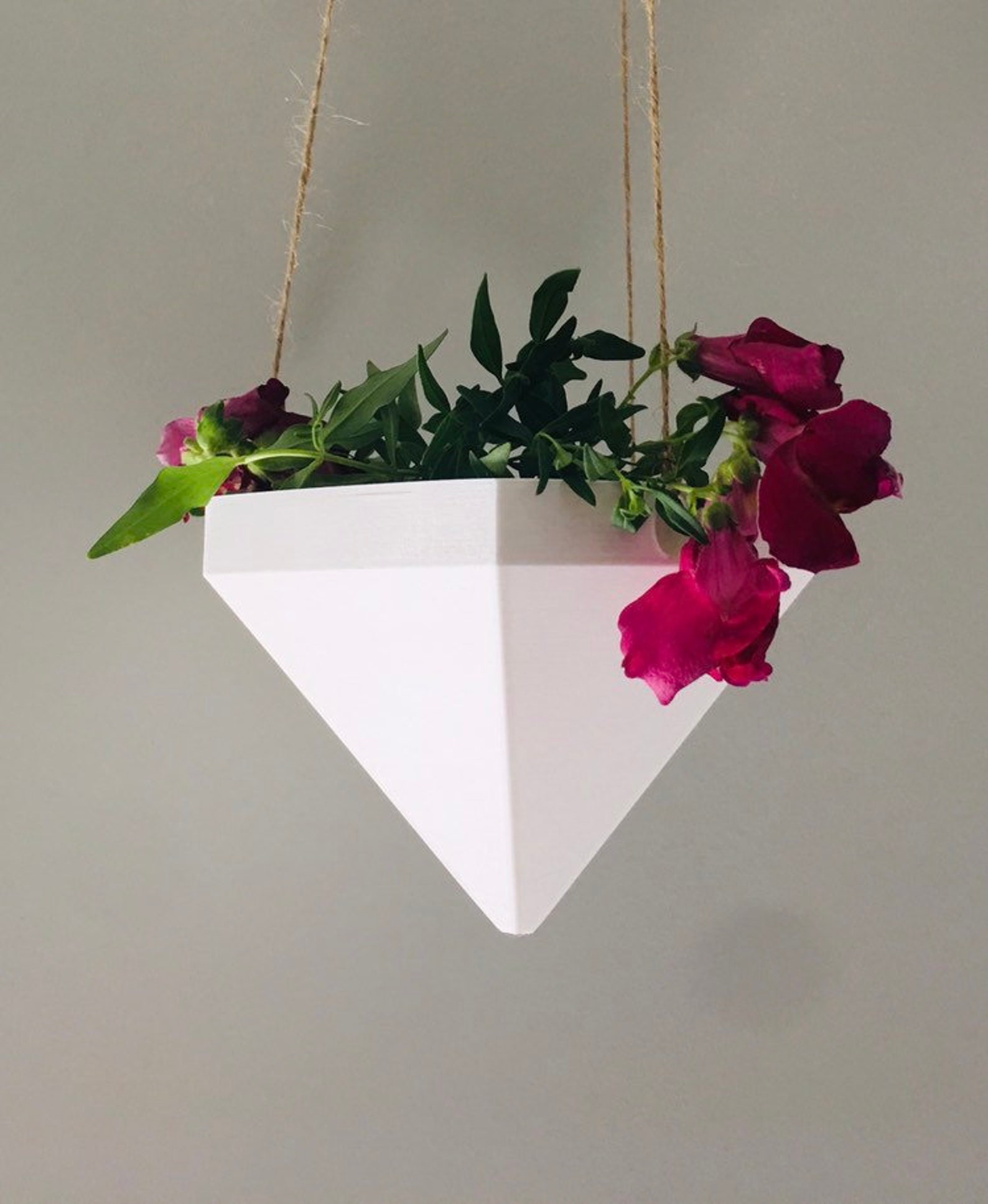 The 3D printed planter is a great way to show off your plant. This miniature, modern, hexagonal planter can be used indoor or outdoor for succulent plants, air plants, or small cacti, or fresh flowers.
Support planters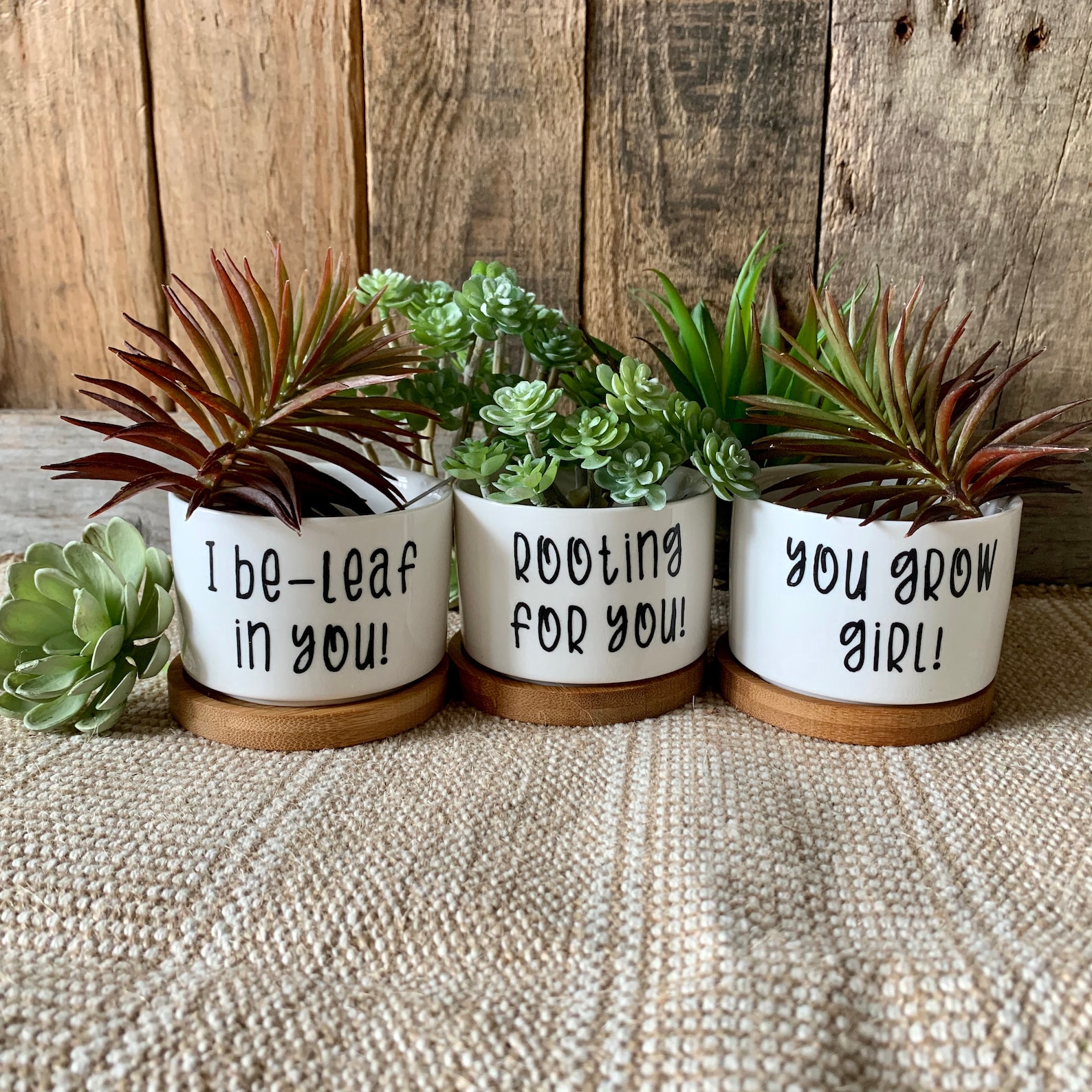 Small ceramic succulent planters measure 3.15 inches across and 2.17 inches deep, each come with a removable bamboo base. All are hand painted and heat treated with a high quality ceramic paint to hold up against wear and water marks. Each planter has a drainage hole in the bottom of the planter itself, the bamboo base is solid. And, if you buy multiple ones for your plants that need a little more motivation, this shop offers free shipping for orders more than $35.
Re-tired planter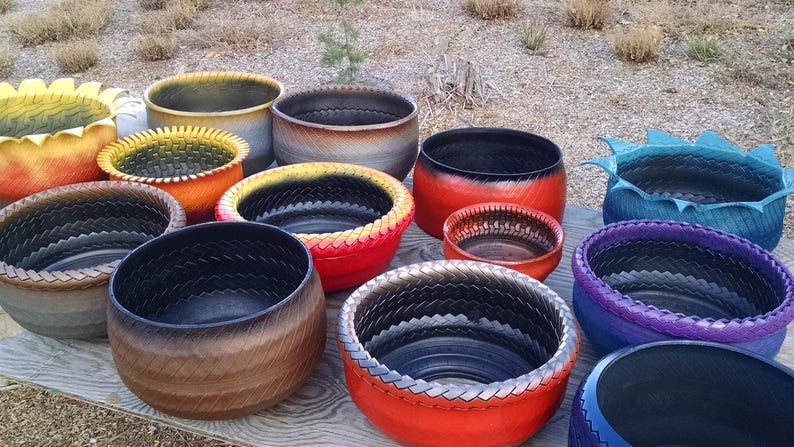 All Re-Tired planters are hand cut and painted one of a kind indoor or outdoor planters, hose winders or simply beautiful yard art. Made from tires rescued from landfills, tire piles and anywhere tires begin their journey to a more beautiful life…as functional art!
Hanging Leather Planter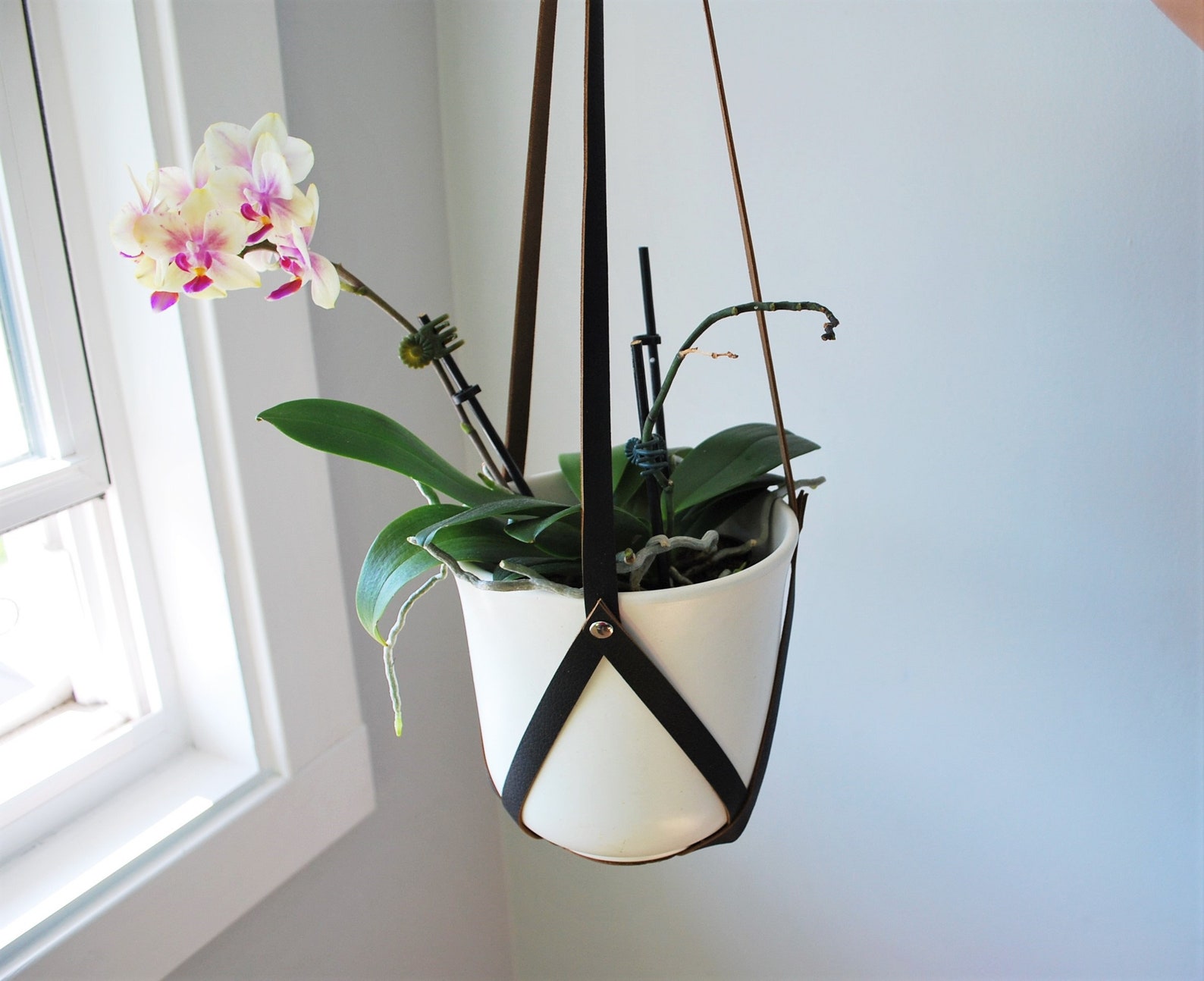 This plant hanger fits pots that are 4″-6″ at the top rim, and you can adjust it two different lengths, 24″ and 33″.
Gradient planter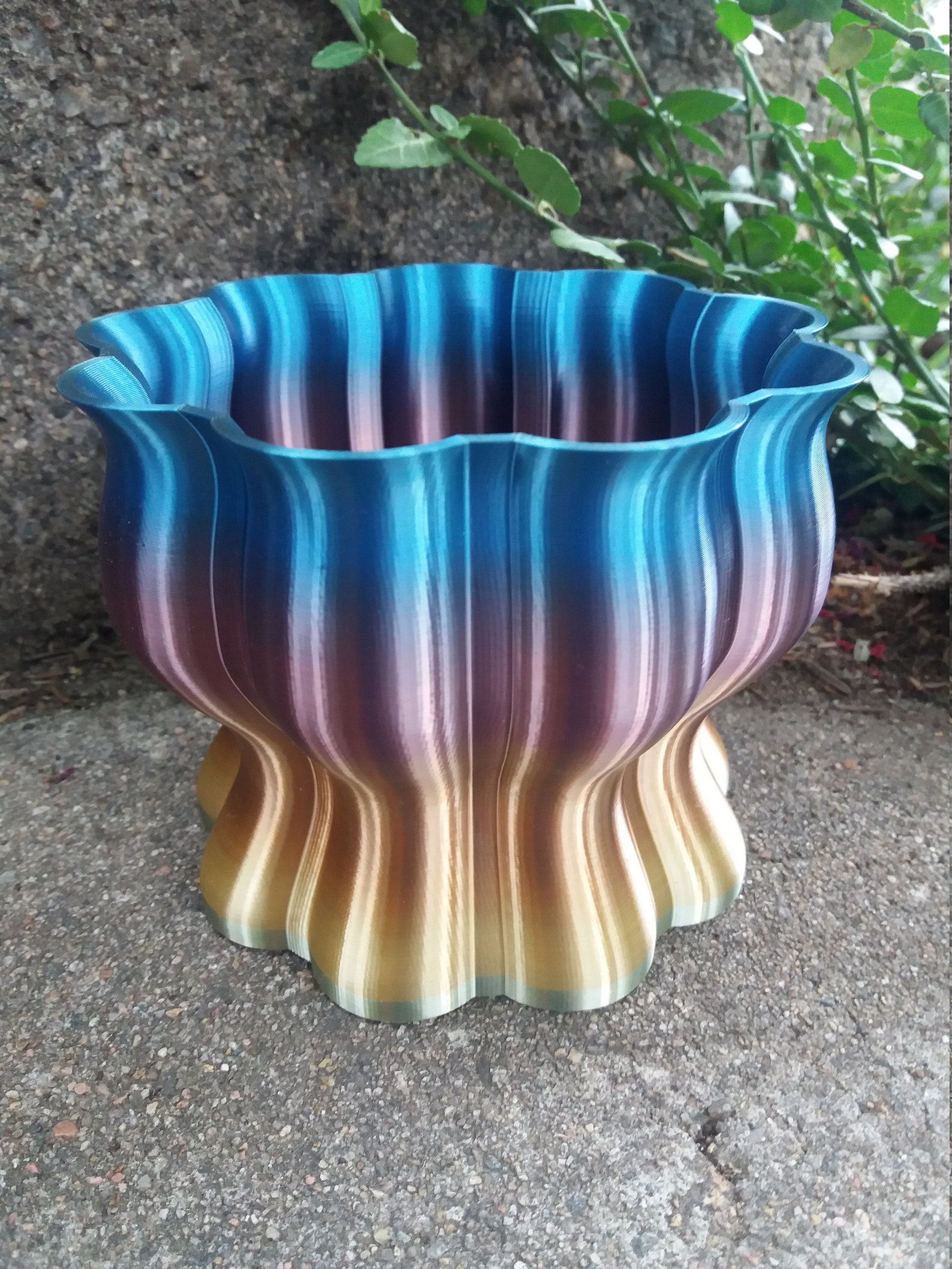 Display your plants in this gorgeous ombre planter. You can order it with or without the drainage hole in the bottom.
Stained glass mosaic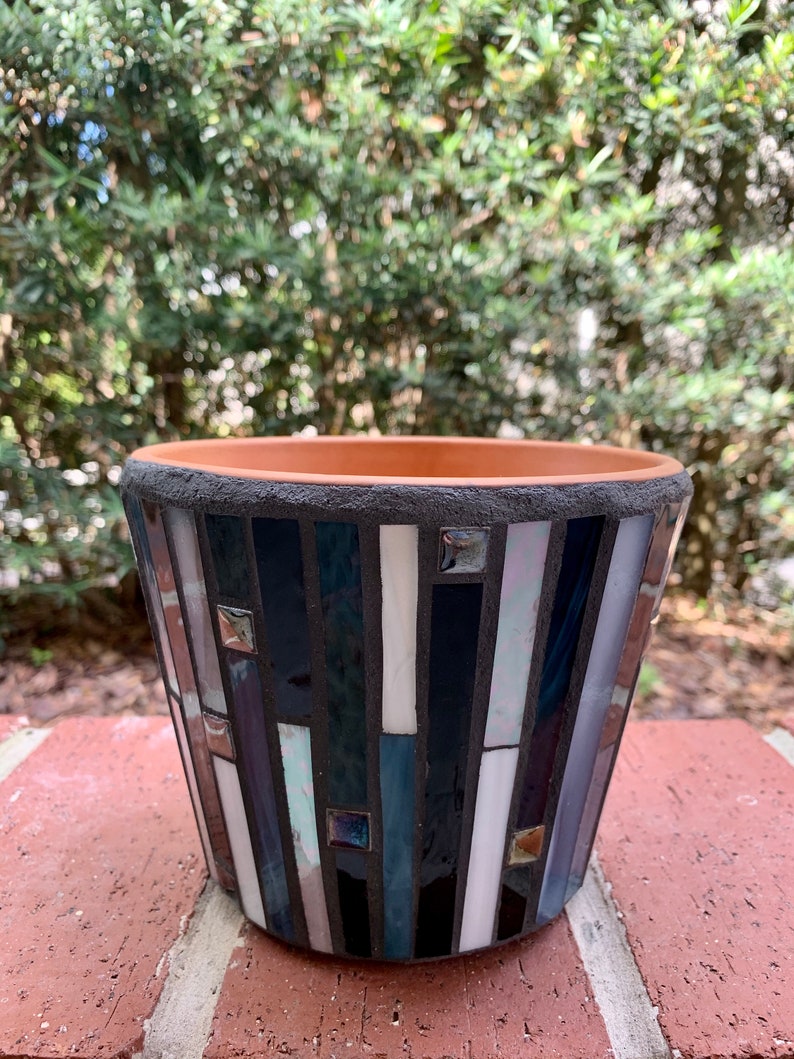 This 6-inch mosaic flower pot was created using various shades of black and smokey grey stained glass, and ceramic pearly black mosaic tile. It has been grouted in black to provide a nice color contrast. Five dollars from the sale of this planter go to The Pixel Fund, a non-profit that monitors animals at kill-shelters, rescuing them from euthanasia.
Rock wall planter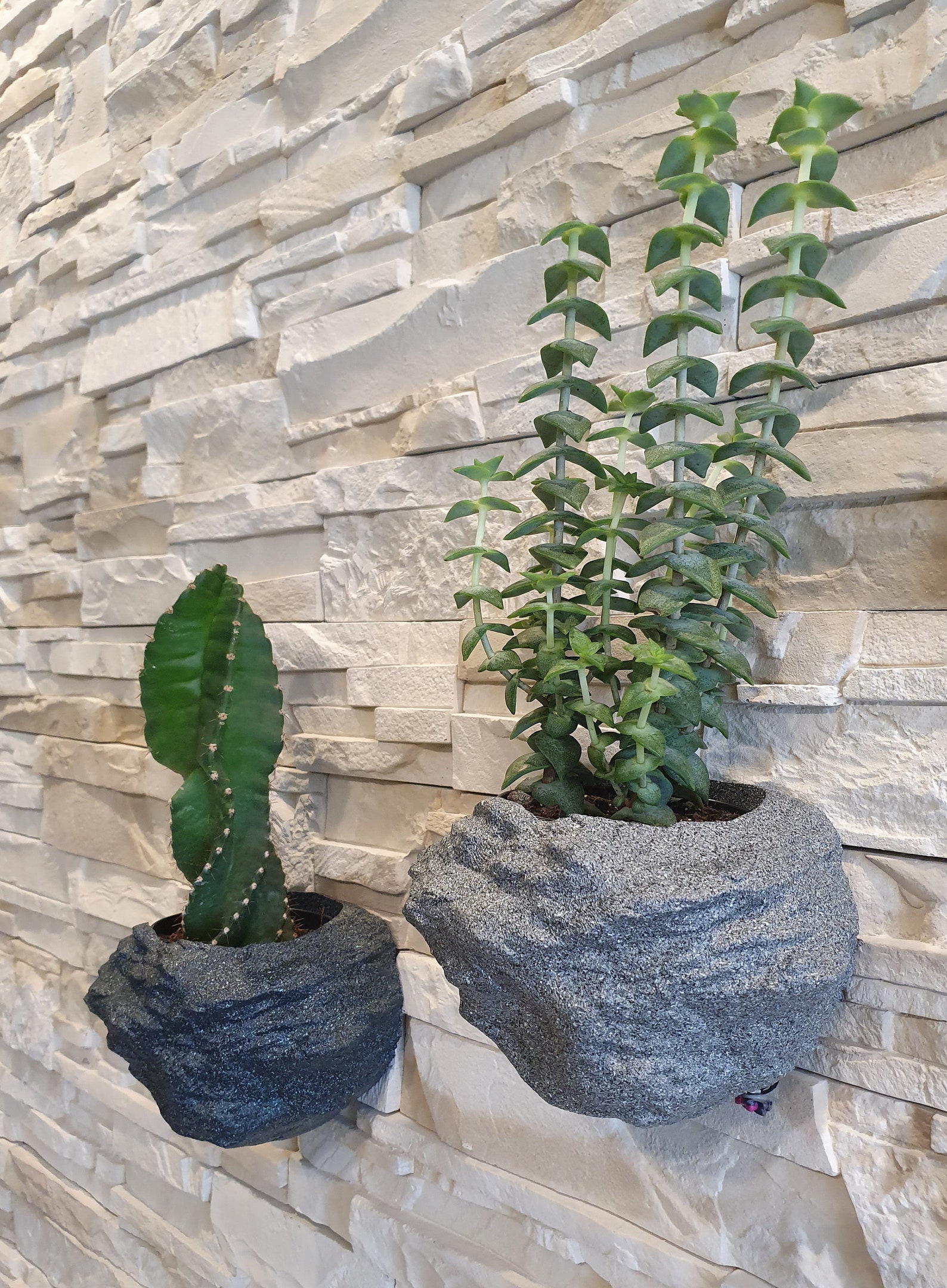 These 3D printed planters are available in three different sizes to fit any plant. The wall planter includes a nursery pot and pot plate, you only need to plant and hang it.