Forbes.com says: According to psychic medium Chris Medina, if you think your home is haunted, you probably shouldn't second-guess yourself. "Whether it's physical or intuitive, you'll definitely be able to know," he says. Some believe and others don't believe in the paranormal. But when you want to find out, who you gonna call? YOU! That's who. In New Orleans, we know a thing or two about hauntings. Whether you believe or not, here are 10 things that claim to be able to help.
Hearing something bump in the night?
EMF Meter Magnetic Field Detector
Product info: The detector is associated with the location and it is reported that the unexplained phenomenon is related to radiation.
Promising review: Adds some excitement to your Ghost hunting..you'll KNOW when they're close by now!
See if they wanna chat!
Ouija Board
Product info: Smithsonianmag.com: The Ouija board, in fact, came straight out of the American 19th century obsession with spiritualism, the belief that the dead are able to communicate with the living.
Promising review: I was a skeptic to be honest. But with just a little practice my daughter and I were able to speak with dead relatives in no time. Knowing that those who have passed are still around and we have a way to contact them has been amazing.
Cleansing a new living space or remove bad spirit vibes
White Sage Smudging Kit (with instructions)
Product info: Amazon: Detailed Smudging Instructions Included With Every Sage Smudge Kit (Blessings too!) – Smudging with White Sage is Known to Have Numerous Mental, Spiritual & Physical Benefits
Communication! The foundation of any relationship.
Digital Voice Recorder
ReMax.com says, "Stand in the room where you think there might be a haunting. Turn on the recorder and ask the ghost a series of questions, then leave the room to give time for the ghost to answer. Listen to the recording and you might hear a small voice speaking back to you."
Get evidence. Get a picture!
Instant Camera (not your iPhone)
Product description: Fujifilm Instax Mini 9 Camera – Ice Blue Twin Film Bundle.
ReMax.com: The naked eye can't always see the ghosts around us. Using a camera with a flash causes the spirit to be illuminated. Walk around your darkened house taking pictures and review them later to see where in the shadows a figure might be.
Bring balance and protection
Healing crystals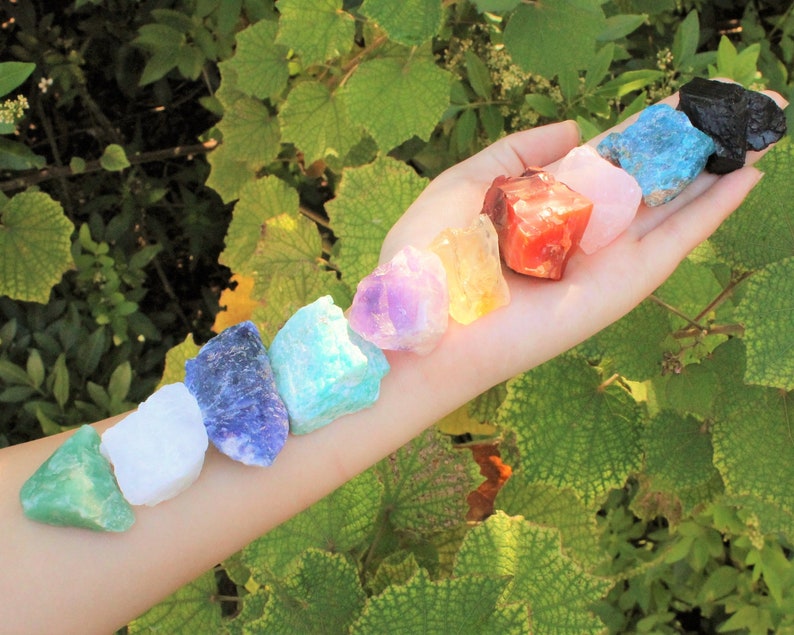 Product info: beginner pack. One of the stones is, per the Etsy post: Black Tourmaline – Black Tourmaline is one of the most popular metaphysical stones – for good reason. It works with the Root Chakra to ground energy and increase vitality and is a staple stone with healers. It cleanses and balances the aura and can be used in develop a positive outlook. It is associated with strength and balance. Carry black tourmaline to repel negativity as you come across it on a daily basis and keep some in your home to protect, cleanse and purify.
Do your homework!
Read up on the paranormal
Book: No Man's Ghosts: Paranormal Investigations in Southwest Louisiana (it's about actual paranormal investigations in Louisiana)
Why this is interesting: TAPS is a network of paranormal investigators. Their website only has one "local" listing for a team in Louisiana and they wrote this book. Here is their website: https://www.oldno7society.com/
Get paranormal protection AND smell good at the same time
Shield of Light Psychic Protection Essential Oil Roll On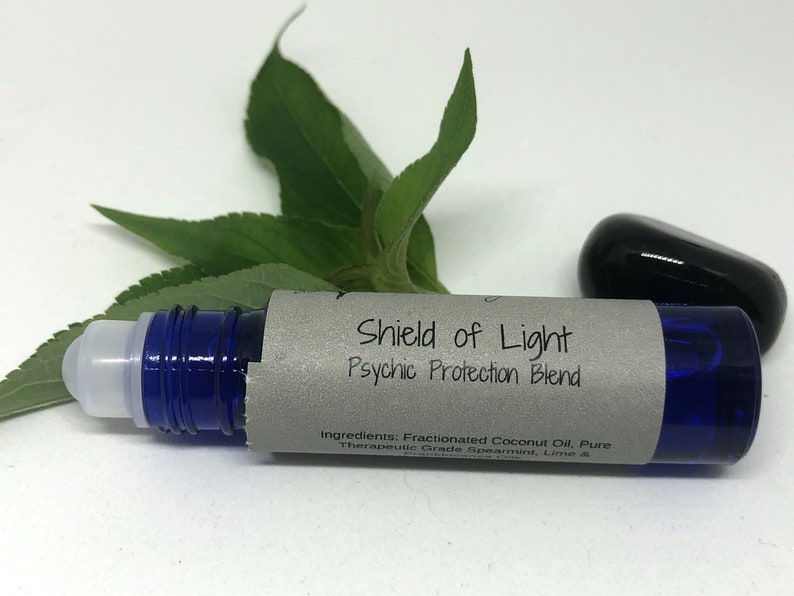 Etsy post says: Shield of Light helps to deflect negative energy, release pent up negative energy in the body while restoring and strengthening your aura, your body's natural psychic protection. This pure Frankincense, Spearmint and Lime essential oils blend is highly effective and has a gender neutral scent so it can be worn every day to keep you protected. Apply to the insides of the wrists, the back of the neck or massage into the soles of your feet to get the maximum benefit.
Getting the ghost to move on
Ghost Chaser Spiritual Cleansing Ritual Incense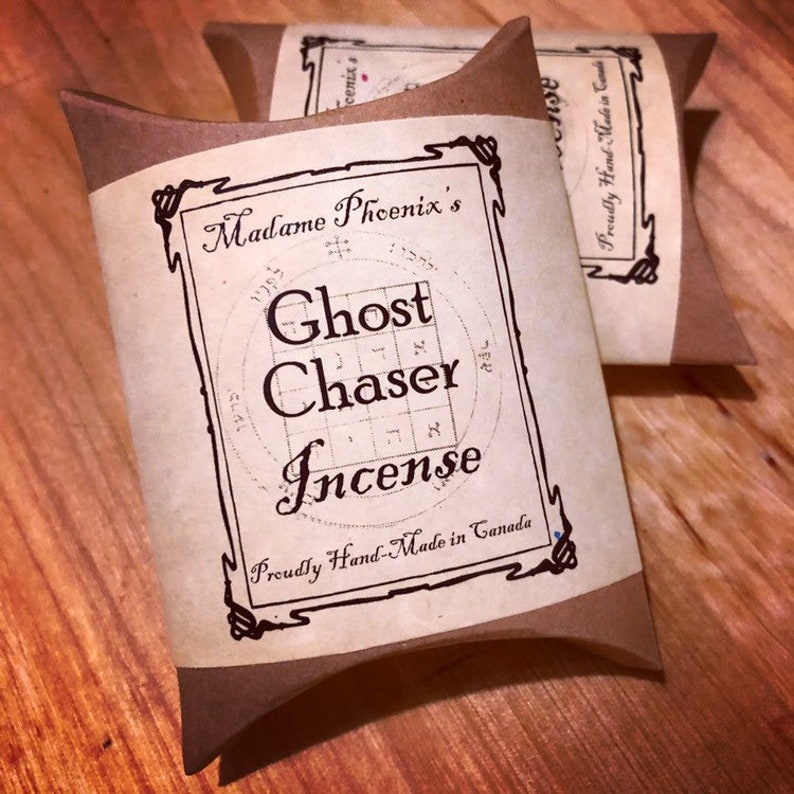 Etsy post says: It's a known fact in the occult world that not all spirits are nice and mean well to those in our realm. Sometimes they can be malicious, harmful, spiteful or negative entities sent by others to bother and harass you spiritually. Burn this incense on charcoal to fill your space with a powerful banishing magic to chase those unwanted spirits away.
Investigate with a ghost hunting tool: a spirit box
Ghost Box Scanner with Spirit Box and EVP Recorder
Product description: The SBox Ghost Scanner is a spirit box radio frequency sweep scanner and recorder for paranormal research. SBox includes many other features to aid in making your investigations easier while providing quality evidence documentation. SBox is a NEW spirit box built specifically for paranormal investigations