Candles and crystals are said to help realign your focus and energy. And living in New Orleans, one can't help but feel a spiritual bond with this city and our neighbors. But since we're all home right now, we wanted to focus on how these items can bring different intentions into our space. Here's a list of our favorite ones that may help you cleanse your spirit.
Amethyst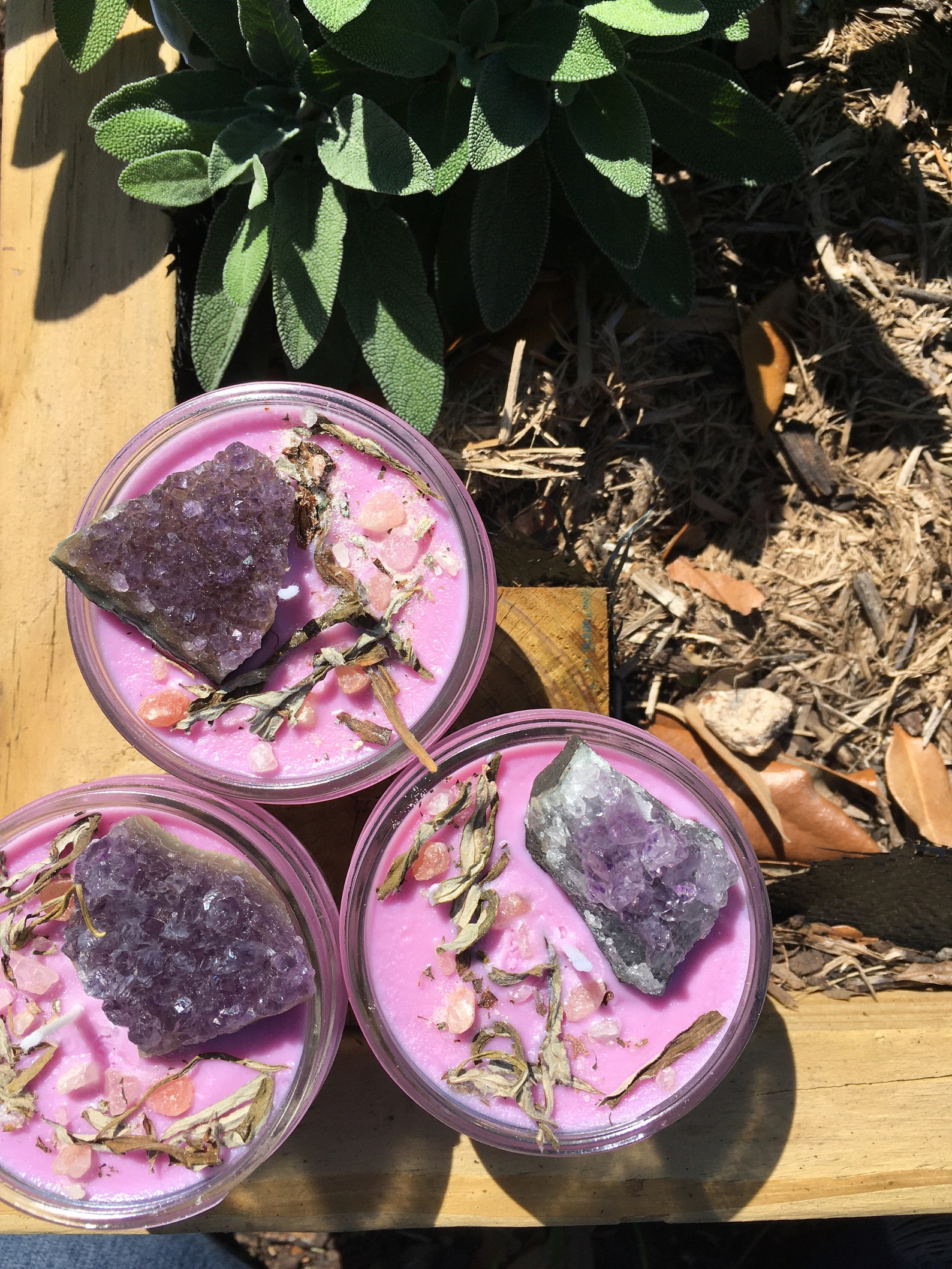 This candle features lavender and lemongrass with a raw amethyst cluster to tap into your third eye. It's good for meditation and Aquarius rising sign.
Crystal Mule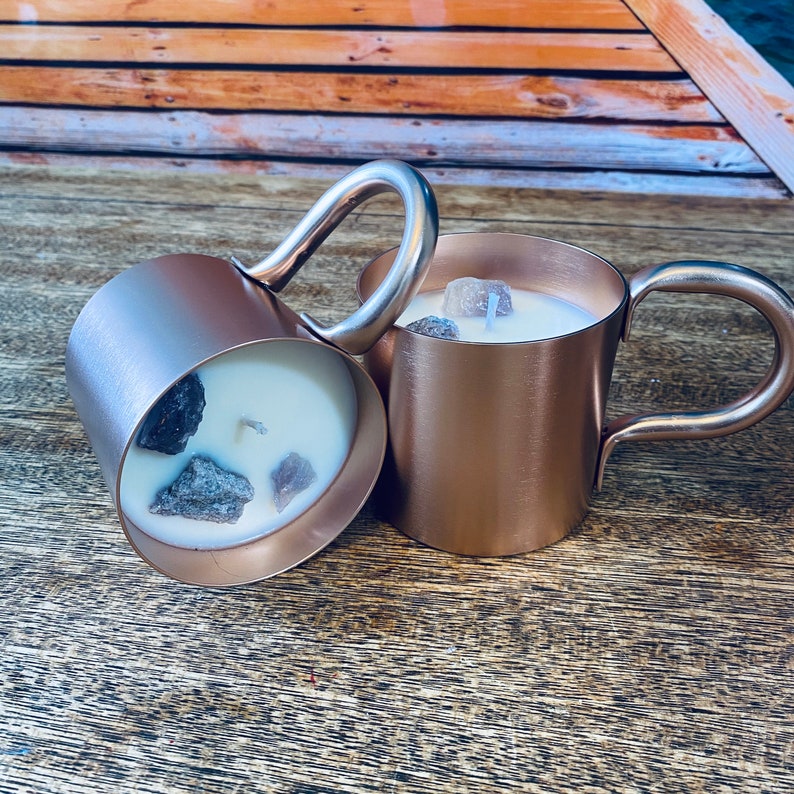 With a second life in mind, these copper mule mug crystal collection candles are poured with love with non-toxic soy wax. Assorted Amethyst and Lepidolite ,with purple features to strengthen your crown chakra.
Moonstone and Rose Quartz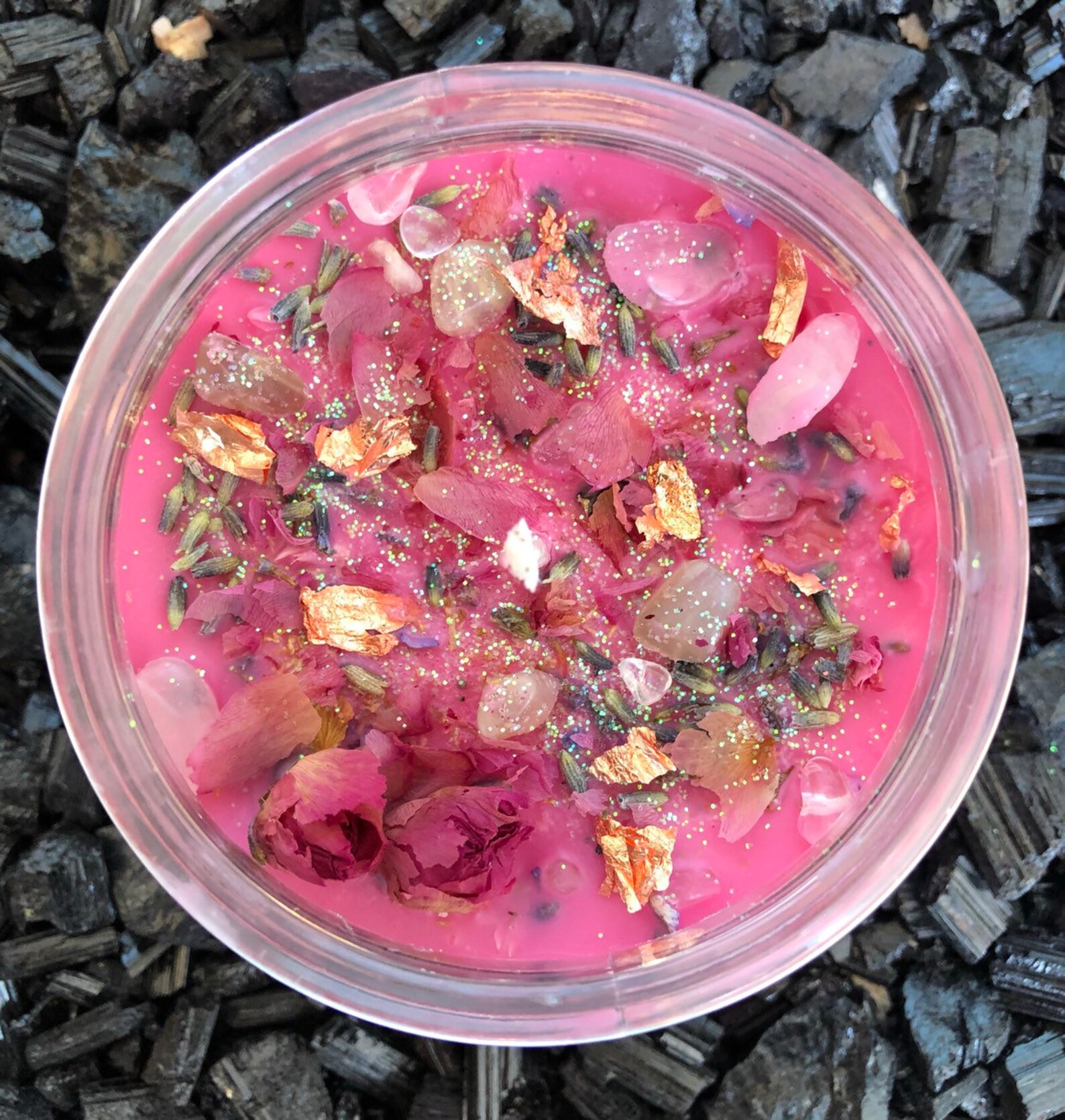 Moonstone is a great gemstone for fertility! It has a reflective and calming energy by balancing emotions due to stress and anxiety. It is said to have the power to grant wishes. Moonstone is often used for fertility and infertility as it is said to regulate a woman's menstrual cycle and boost female energy. Moonstone is a love stone and is said to draw love to its wearer. Rose Quartz is said to aid increasing overall fertility. It is also said to be helpful with headaches, migraines, sexual dysfunction, depression, addictions, ear aches, and in weight loss.
Amethyst Healing Stone Candle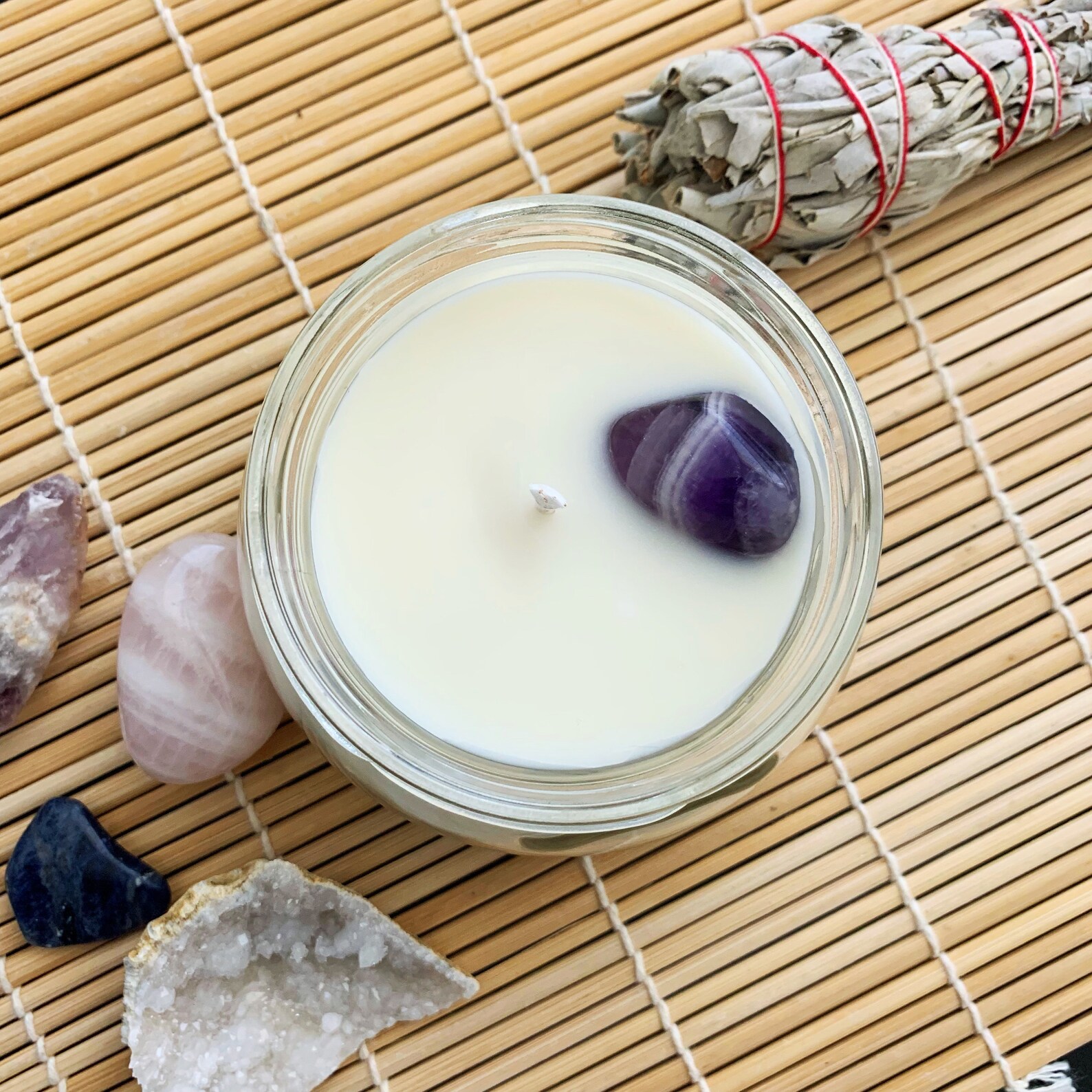 Aquatic top notes with Italian bergamot, rare camellias, and lime; followed by middle notes of lily, jasmine, and rose; finished with notes of exotic sandalwood and vetiver, this candle comes with an amethyst embedded.
Eternal Sunshine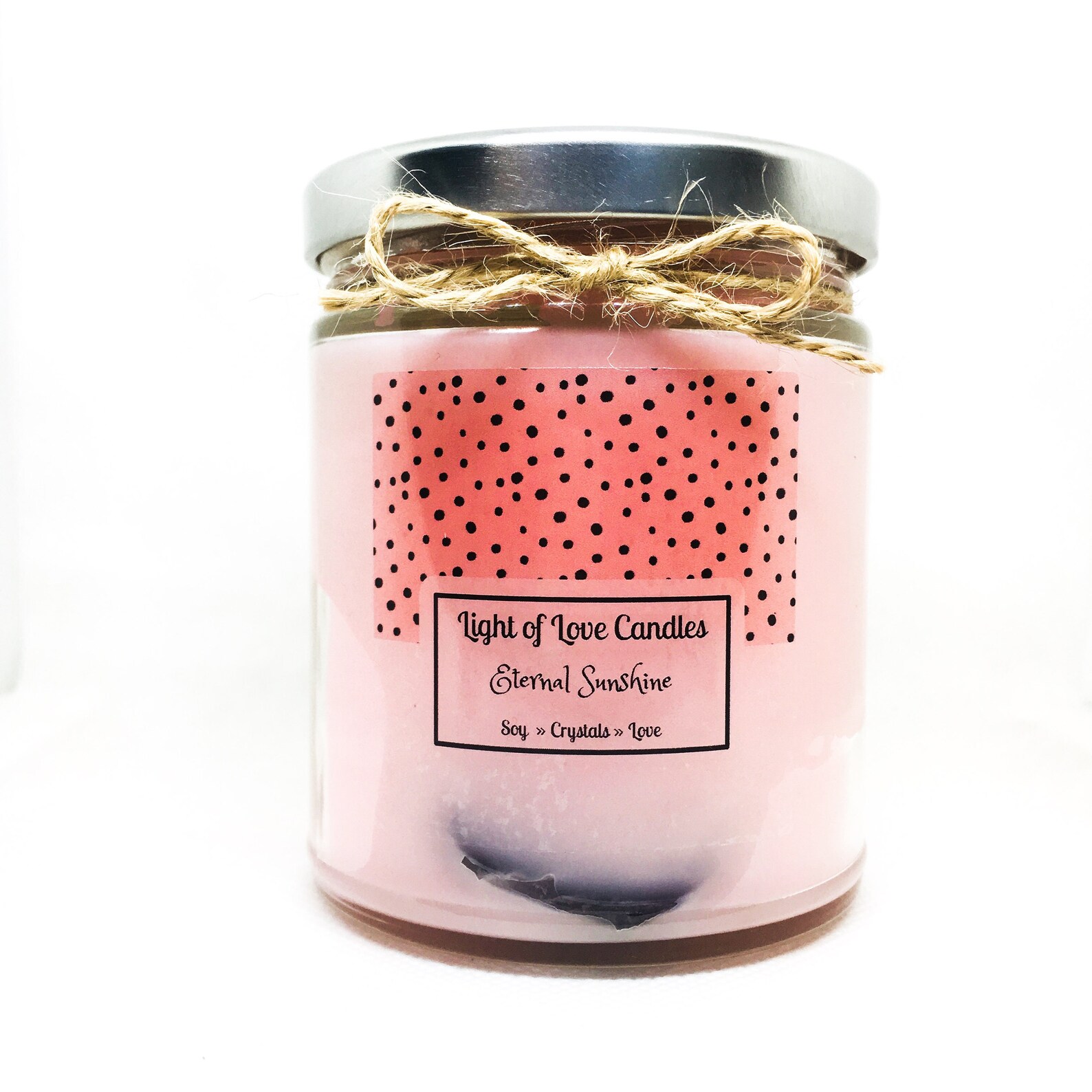 This candle has scents of grapefruit, mangosteen and peach and comes with a crystal at the very end.
Love Spell Candle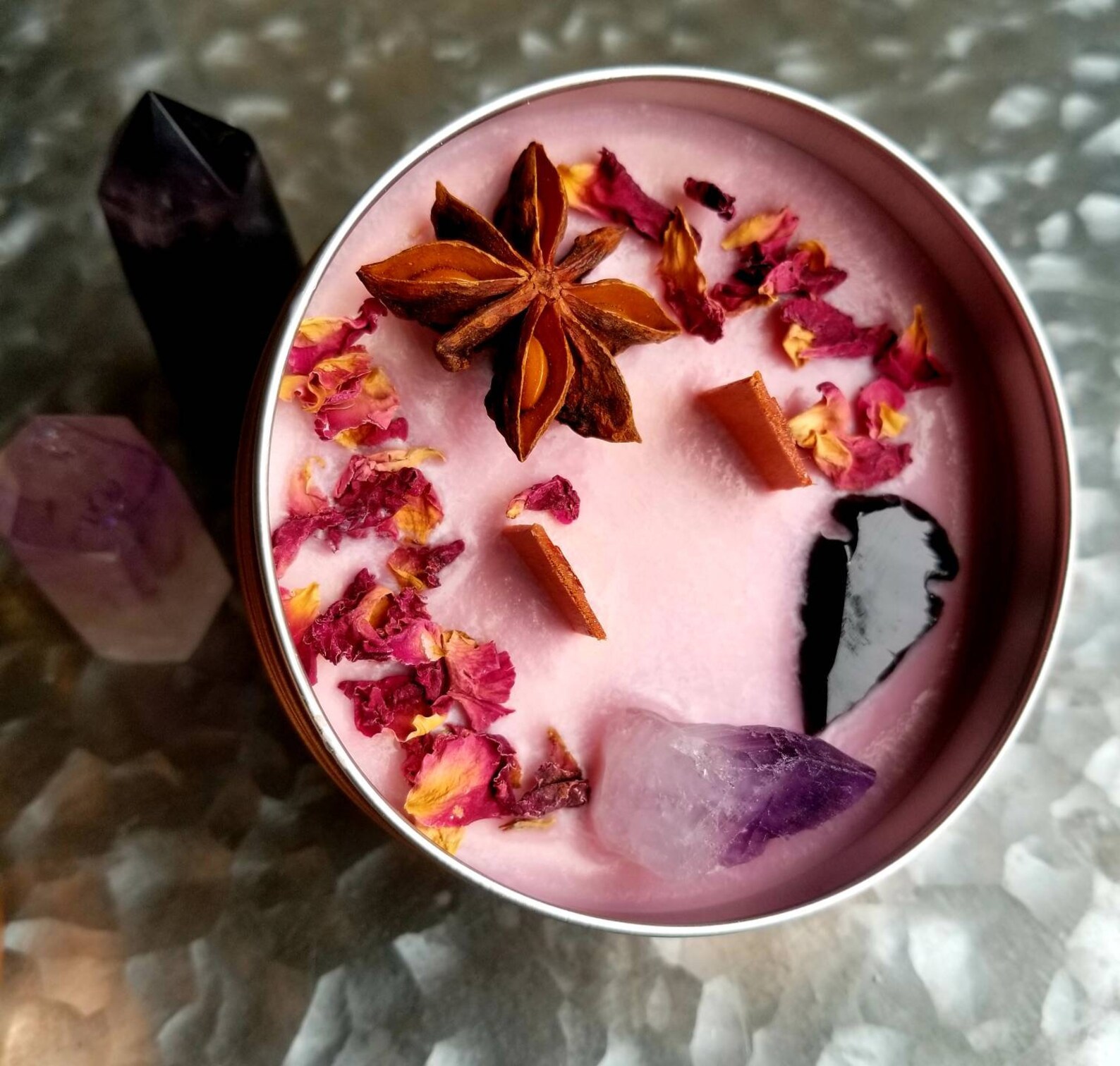 This sweet dragons blood scented candle features obsidian and amethyst stones. Obsidian is truth-enhancing and a strongly protective stone that shields negativity. Obsidian is known to draw out mental stress and tension.
Pink Smokey Quartz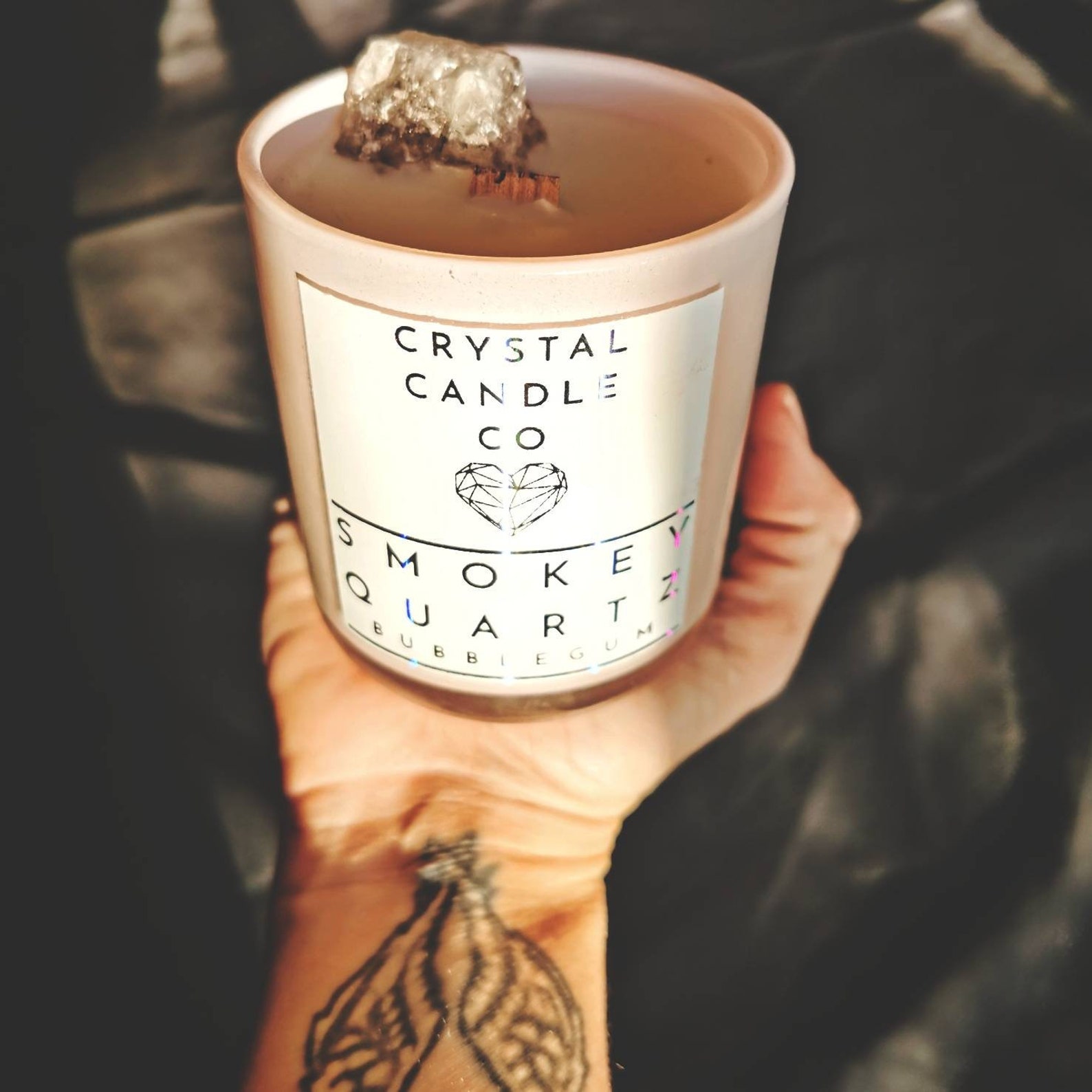 Smokey quartz is nature's stone of endurance. It is detoxifying and mood lifting while relieving tension, stress and anxiety. It also helps to ward off negative thinking and the bubblegum scent is sure to pick up your mood.