What's not to love about a good candle? It sets the mood, lefts your spirits and changes the energy of your space.
Sure, you can grab them from any store, but shopping local keep the dollars in our community AND helps local merchants keep making delicious scents like Zulu coconut.
WicksNOLA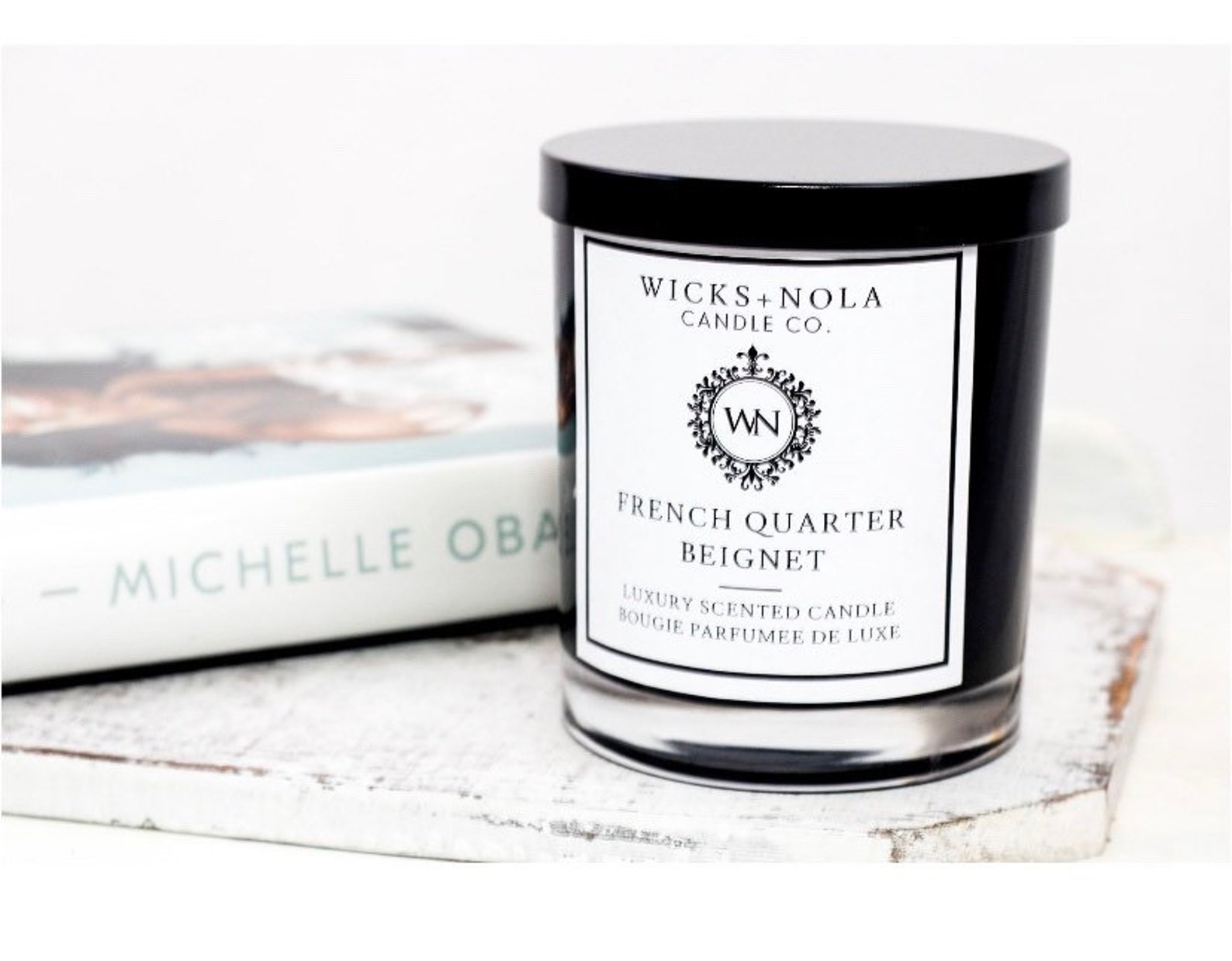 These handcrafted, slow burning vegan candles are featured in a simple, modern and beautiful jar. If you love wood wicks as well and that sound of fire crackling, these candles have them. They come in 50 unique scents like down the Bayou and Crescent Farmers Market.
Nola Candles and Co.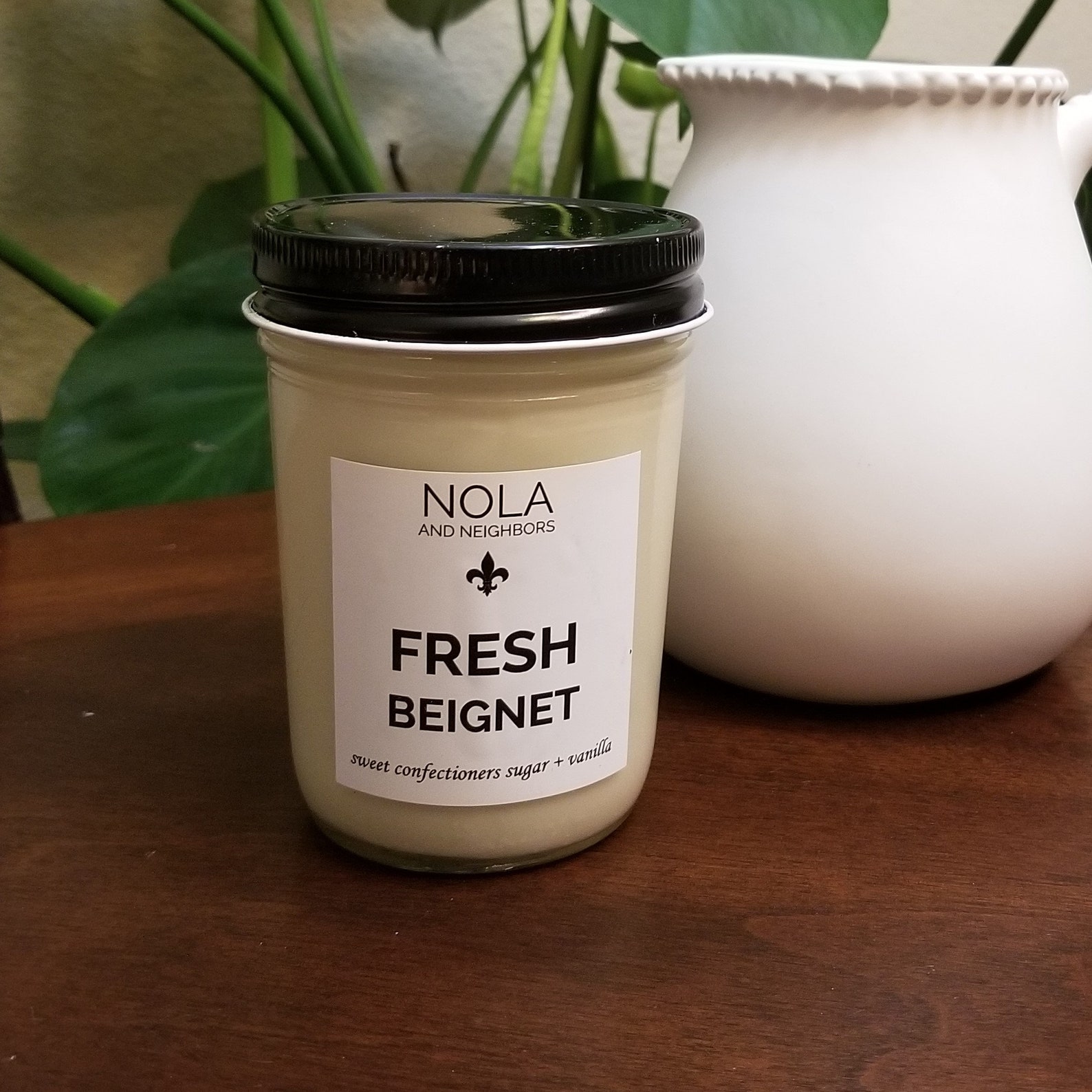 This soy candle is handmade in small batches. The aroma will recreate your home into an iconic New Orleans experience, minus the powdery mess!
NOLA Queen Candles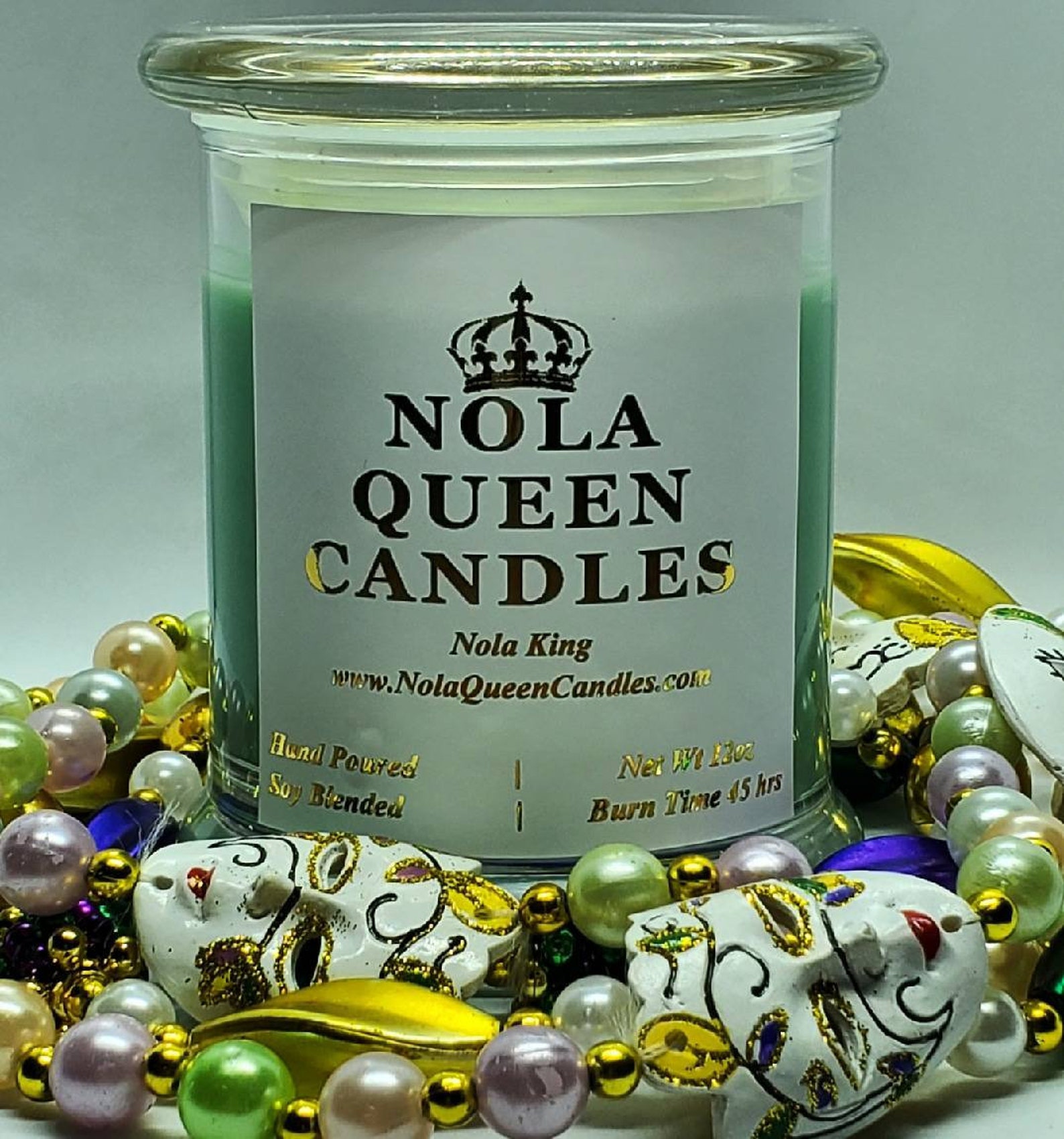 The Nola King scent has a universal appeal. This captivating scent begins with hints of orange, grapefruit, and an infusion of sage that enhance the natural earthy quality. Lavender adds a soft floral and herbal touch, while oakmoss, amber, and tonka round out the base for a beautiful, deep character. Appealing to both masculine and feminine sensibilities, this candle is infused with natural essential oils, including sage, lavandin, and orange.
ScentQuarter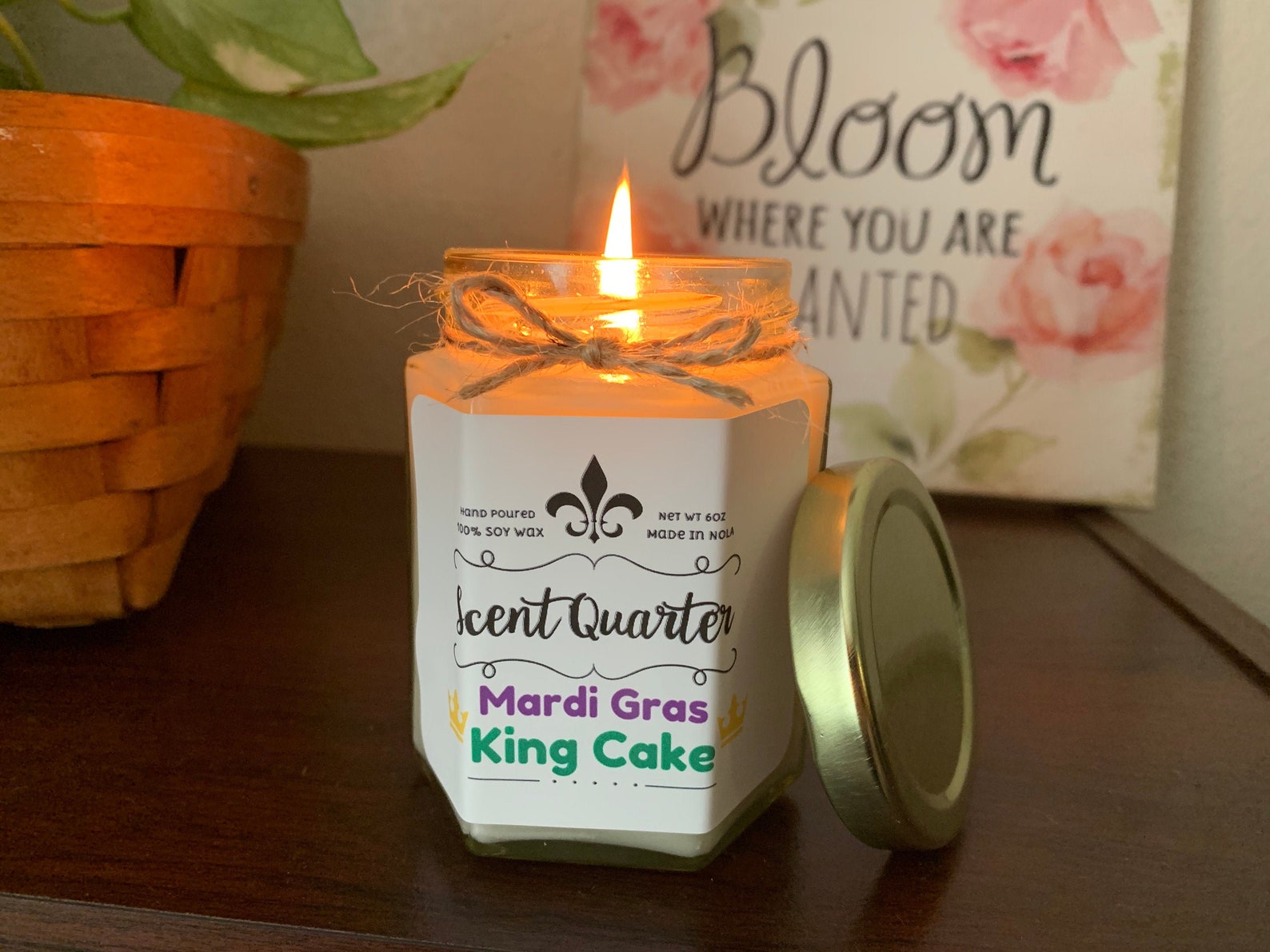 This scent will bring out the fun and let the good times roll! It's a delicious blend of vanilla, cream, cinnamon and sugar.
Shae Shae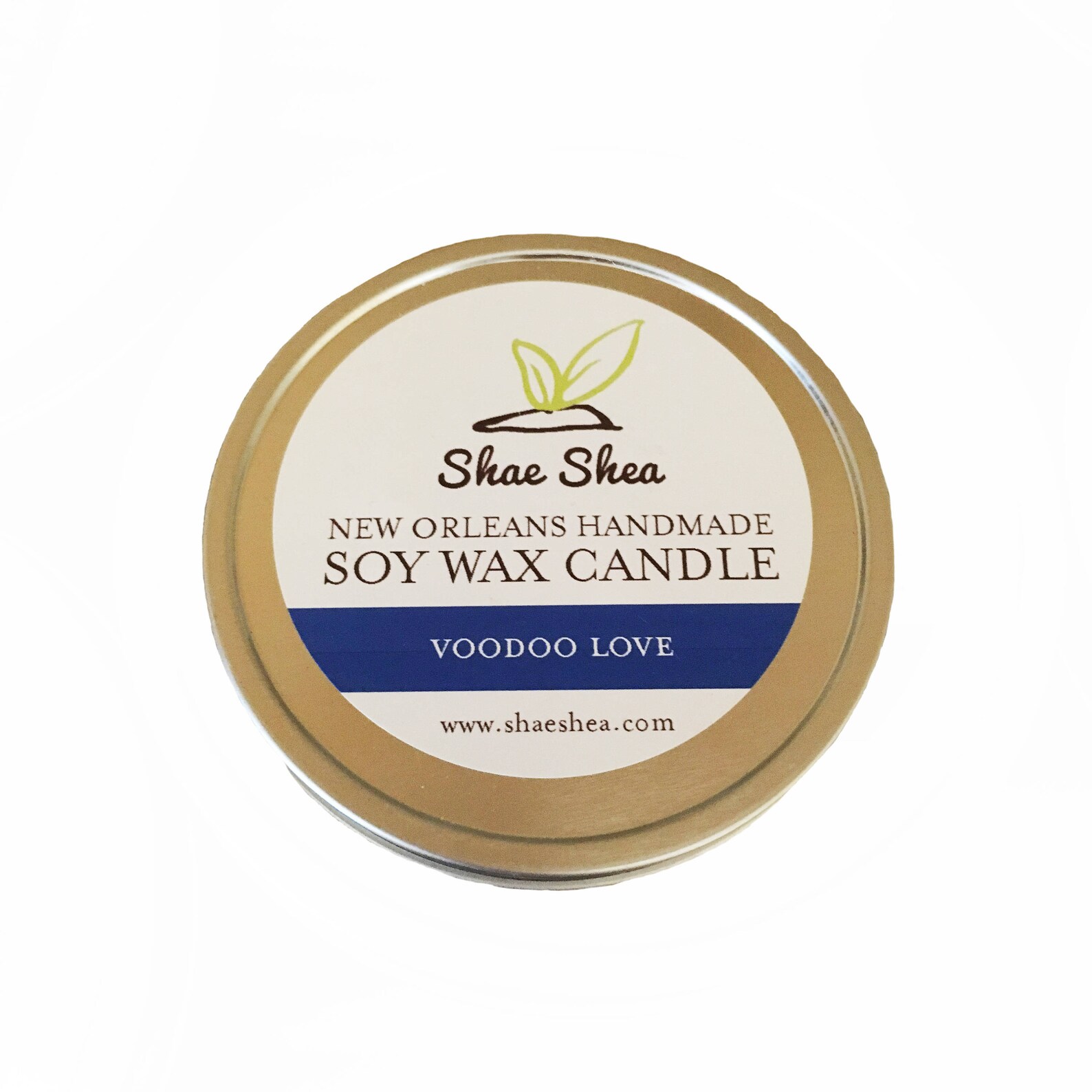 This fragrance is a fresh floral blend of jasmine and lily of the valley on a strong coconut background. These candles are hand poured soy wav in tin containers.
NovelDesignHome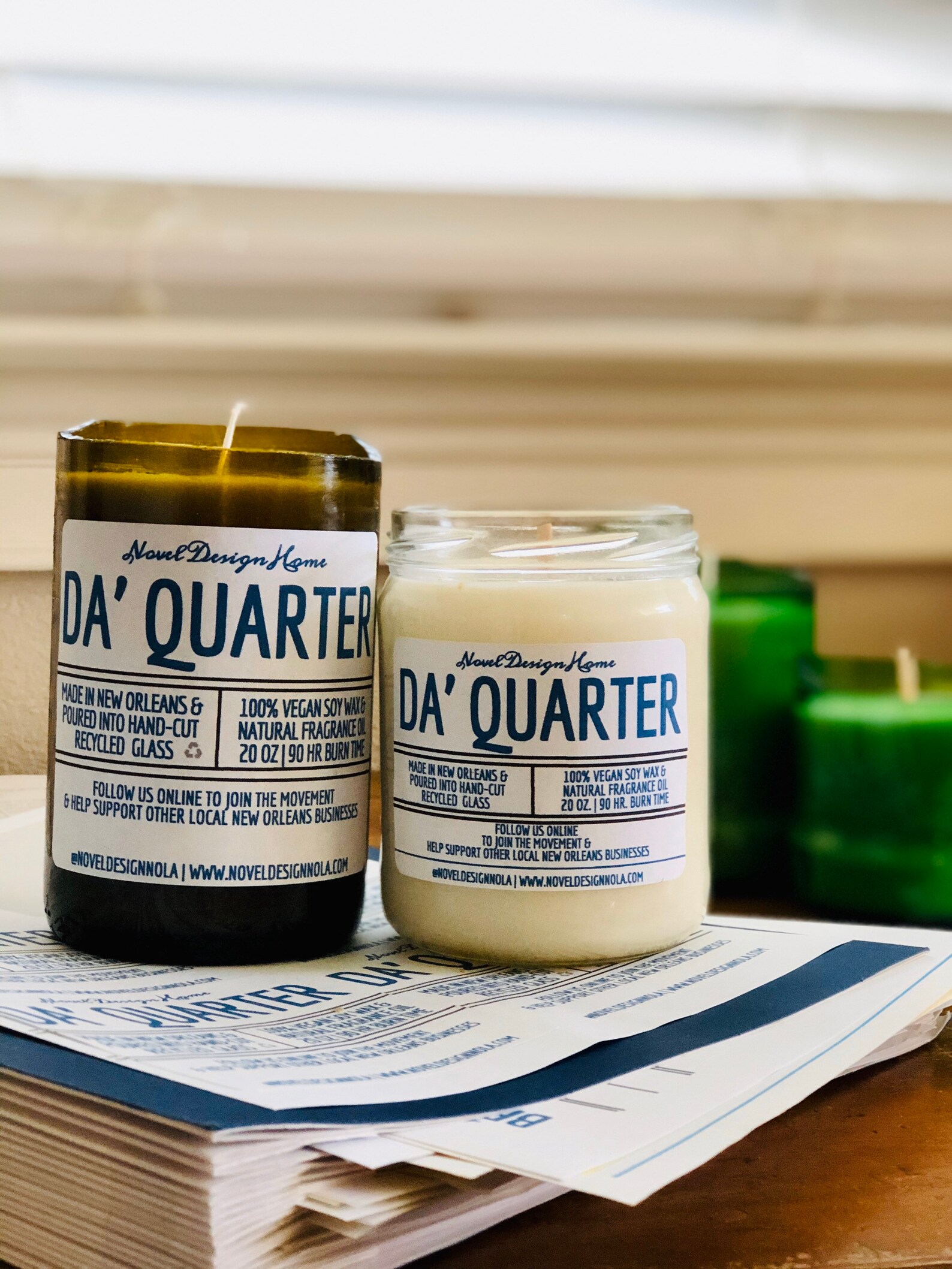 These candles are poured into recycled glass containers and feature scents like French Quarter (Coffee, Beignets, All Spice, Orange and a dash of Chili) and Voodoo (notes of sage).
Vieux Carre Candle Co.
Treme is a rich, woody scent with cedar, sandalwood, vanilla, amber, orange and jasmine notes. They're made from organic coconut was and each label is hand stamped to give it an extra personal touch. Other scents inspired by the city include Preservation Hall, Who Dat and Fais Do-Do.
Da Boot Candles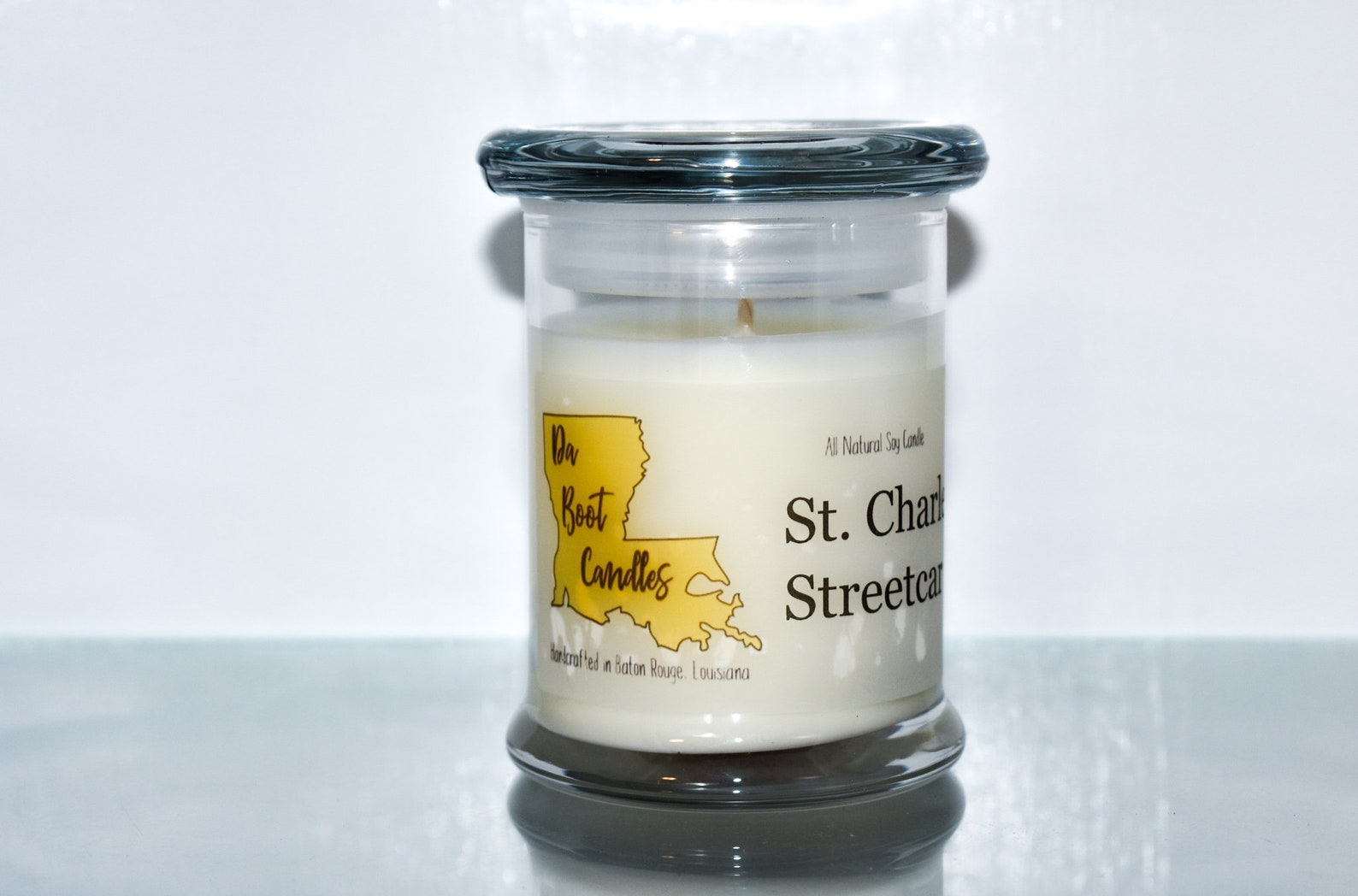 This scent is like riding a streetcar on a cool spring day. It has notes of lemongrass, lime, lemon, jasmine, sugar black currant, patchouli and powder. Da Boot also features scents like Baton Rouge Beach, Gulf Breeze and Southern Gentleman.
Seaux Bliss Candle Company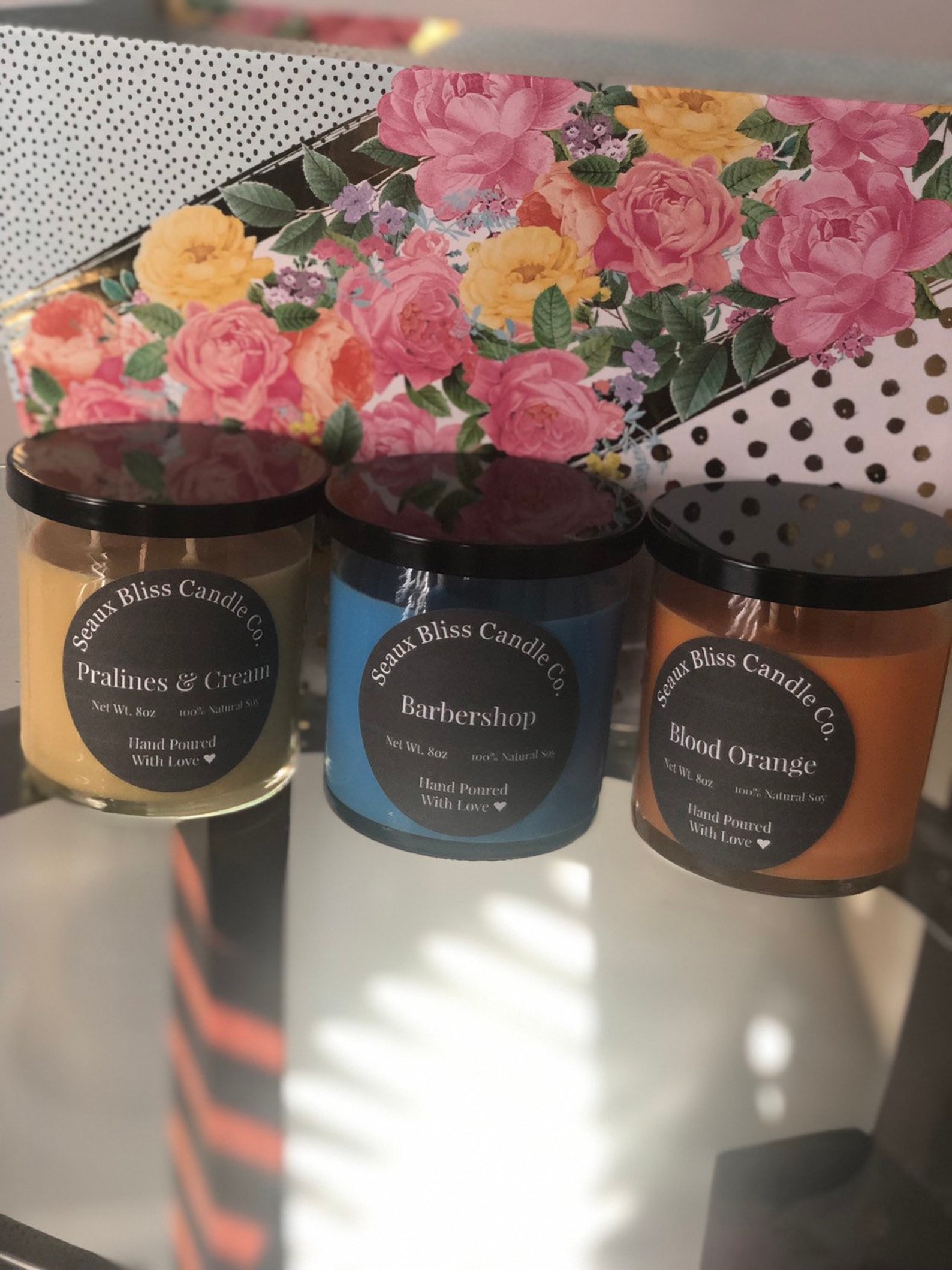 This candle company uses soy wax and no artificial colorings in their candles. Scents include Pralines & Cream and Blood Orange.