Eat Play Stay Kansas City
STREAMING NOW ON THE VERY LOCAL APP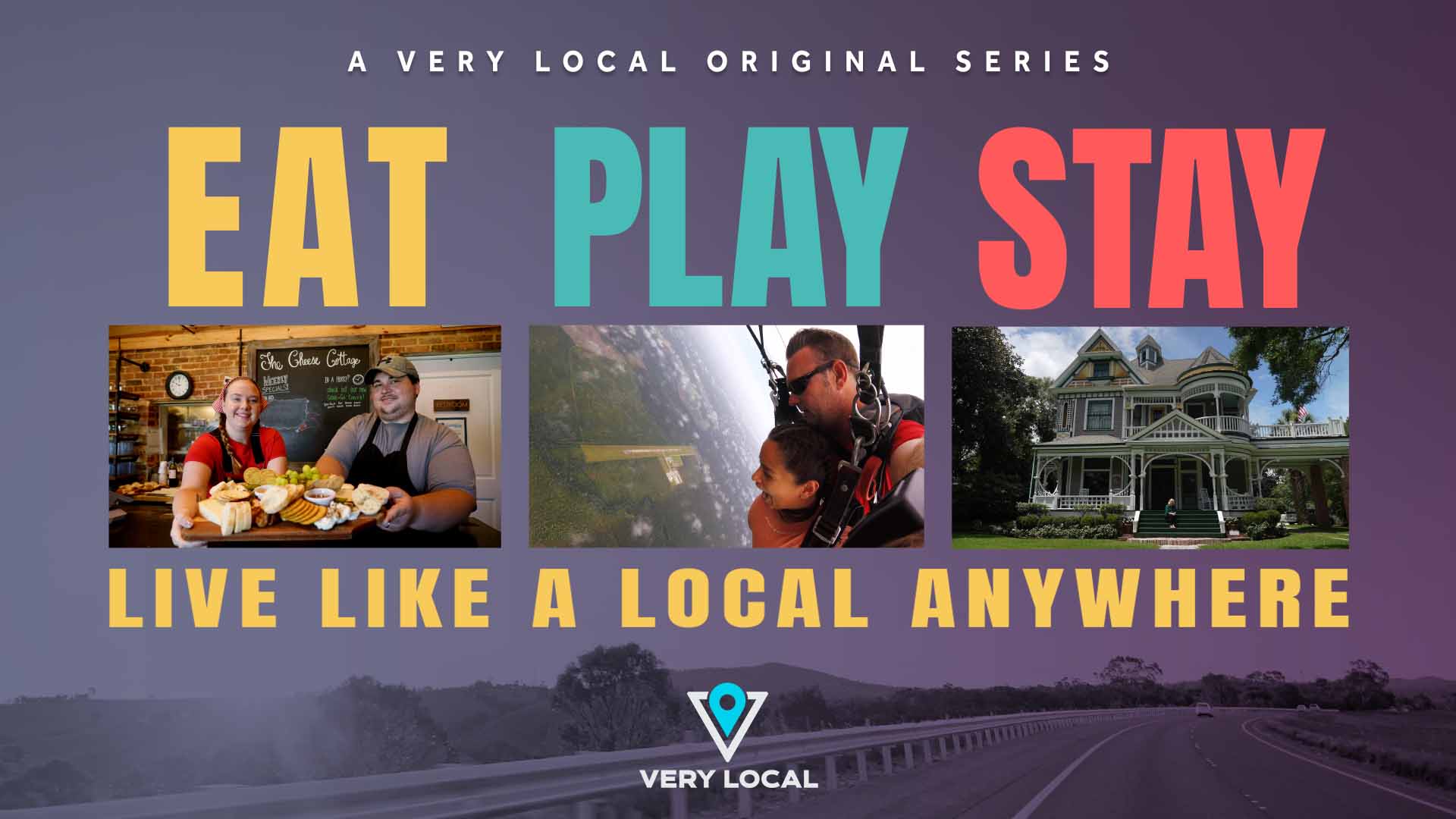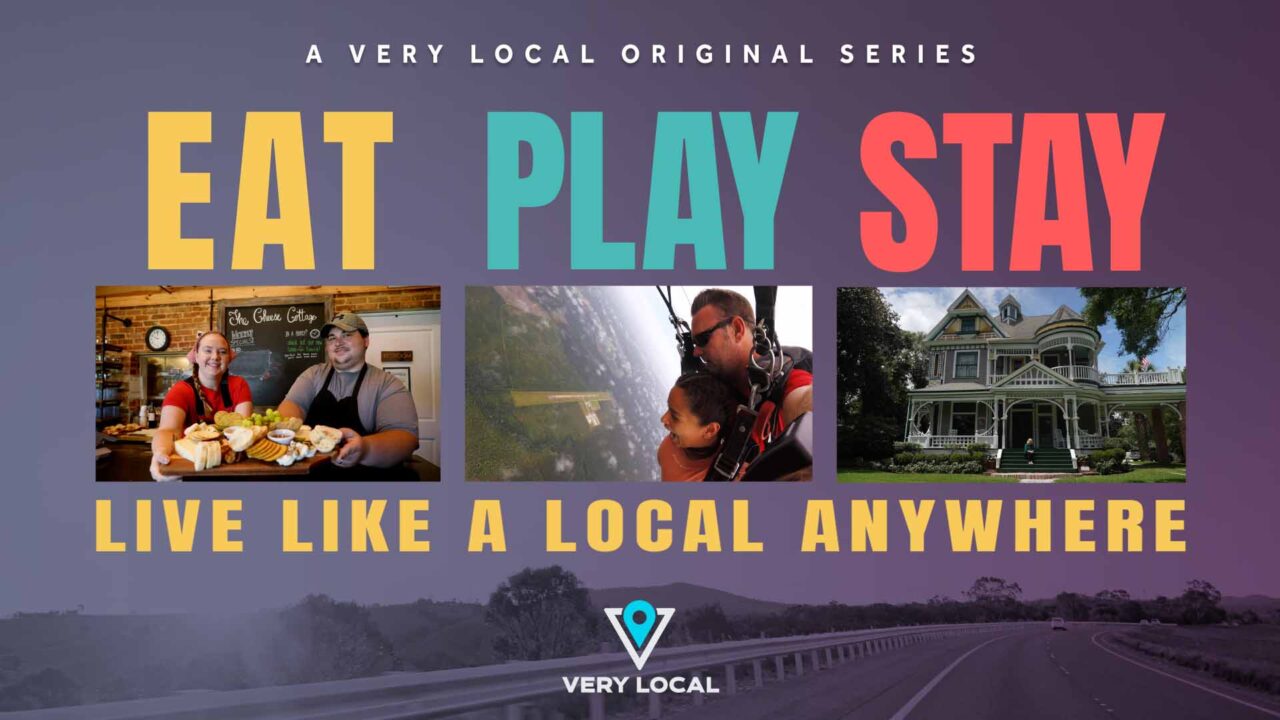 Eat Play Stay Kansas City is a show that transports viewers to fabulous weekend getaway destinations and showcases the best eateries to visit, activities to discover and most comfortable places to rest your head. Experience legitimate vacation vibes and discover some of the special towns within a short drive of Kansas City.
Day trips and weekend getaways near Kansas City
From quick day trips to overnight stays, "Eat Play Stay" offers a little something for everyone. Some of the destinations make for an easy day trip from Kansas City. Some require a little more of a drive and are better suited for a weekend getaway near Kansas City. Whether you travel by boat, train, or golf cart, these are just a few of our favorite day trips near Kansas City.
Eat: Restaurants and Bars near Kansas City
Step back into the past and grab an award-winning1/2 pound burger, a footlong chili dog, and a thick old-fashioned milkshake. Perk up with handcrafted lattes locally made cinnamon rolls and zucchini bread. Enjoy a 4-star dinner on board a train. We'll also show you where to go for a drink in Kansas City including inside an actual treehouse.
Play: All of the best things to do on your getaway
Play some golf or get lost in the natural beauty of the Ozarks. Get on the water for a day of fishing or fill your need for speed on a jet ski.
Stay: Resorts and Hotels Near Kansas City
In each episode, we take a look at some of the more unique places to stay on your getaway. There is usually a name-brand hotel nearby, but don't overlook some of the locally owned places to stay. Cuddle up inside a treehouse cabin perfect for a romantic getaway near Kansas City.
Where to watch Eat Play Stay Kansas City
Eat Play Stay Kansas City is available to watch on the Very Local app.