Q&A with Pittsburgh Pickle Co.
Just in time for Picklesburgh; our Q&A with Pittsburgh Pickle previews their Cinn-a-pickle parfait (first-ever dessert) and the debut of Picklexir (bottled brine).
Among the plethora of Pittsburgh activities taking place in the summer, only one is a tribute to our beloved pickle.
This weekend is Picklesburgh; we reached out to the one and only Pittsburgh Pickle Co. to chat pickle history, pickle brine, pickle collaborations and of course – which whiskey we should turn to when making a pickleback.
Below is our Q&A with Pittsburgh Pickle Company.
Q: Tell us a little bit about Pittsburgh Pickle. How did the company get started and who are the founding members?
A: The company was founded by three brothers and Pittsburgh natives who always had a dream of working together. In 2011, they opened a bar in the Strip District, called The BeerHive. They wanted to sell fried pickles, but the pickles they were buying had artificial ingredients or wouldn't hold up in a deep fryer, so they started to make their own.
Fast forward four years. The BeerHive is now the place to buy Pittsburgh Pickles, and enough customers are coming in just to buy pickles to justify moving production. They moved to their church's basement where they made pickles for two years, before buying a building in Verona. Our facility in Verona has been the home of the Pittsburgh Pickle Company for just over two years now.
The brothers' names are John Patterson, Will Patterson, and Joe Robl.
Q: What can you tell us about the original Pittsburgh pickle recipe?
A: This pickle is truly as unique as the city it comes from. It's unlike anything else. Some people say it's sweet and savory, but others think it's not sweet at all. One thing's for sure, it's a darn good pickle and we'll have to keep the recipe a secret.
Q: We read about how it was hard to find the right pickles for the BeerHive (bar) so the guys started making their own pickles. What are some other ways owning a bar has helped to grow the pickle biz?
A: It helps the business owners put themselves in the shoes of other business owners when discussing switching to our pickles. They know because they've been there.
Q: Has owning the BeerHive ever influenced any of the newer Pittsburgh Pickle flavors?
A: The BeerHive is our test-site for all of our new ideas. If Pittsburgh Pickle Company is doing something new, The BeerHive probably has it before anyone else in the city. That allows us to test our ideas and see what consumers like or don't like. For example, our Cinn-a-pickle sold really well there, so we've decided to make it year round instead of just seasonally.
Q: Has Pittsburgh Pickle ever crowdsourced a flavor or a name? Would you be willing to take a pickle idea from the public?
A: We're always open to ideas! However, we have not done this before.
Q: What local (Pittsburgh) food pairs well with a Pittsburgh Pickle spear? For example: a Tessaro burger? A pierogi from S&D?
A: Due to the unique flavor of our Pittsburgh Style Pickles, we believe our pickles can go with almost anything. The sweetness in those pickles is perfect for barbecue food, but the pickles still pack enough flavor to perfectly compliment a burger. They're Pittsburgh's pickles so they're perfect for anything Pittsburgh!
Q: Tell us about something your team is especially proud of. A one-off collaboration? A special product?
A: This past year, we met with Kennywood to discuss our pickles. This was right around the time when they were having their Huntz Ketchup fiasco, where consumers were upset that they switched from Heinz. They ultimately decided to begin using our pickles in a few locations around the park and now can say they've switched to a local pickle. Sure, we're happy to be supplying pickles to an iconic Pittsburgh landmark, but more than that, we're happy we can help Kennywood show that they still support local businesses.
Q: Speaking of collaborations, if you could partner up with any person / team / band, what's a Pittsburgh Pickle collaboration that would be a dream come true?
A: JAMES CONNER. He's the epitome of Pittsburgh born and bred, and that's the heart of our business. He grew up not too far from the city and then played for Pitt. Then, he went on to be a Steeler and has been making the most of his opportunity there. He was great last season, but has been hard at work this off-season, never settling.
Our company was founded by three Pittsburgh natives who all went to local colleges – John and Will attended IUP and Joe went to Pitt Johnstown. Since then, they have been making the most of their opportunity, capitalizing on the great pickle recipe. However, like James, we're continuing to never settle and have plans to hopefully expand our business.
I don't know if he likes pickles, but we feel he represents the energy and story of the city, gritty and not afraid to do the dirty work, so we would love to work with him.
(Our product is still made by hand, which is why we feel we're not afraid to do the dirty work because most other companies have automated processes.)
Q: We gotta ask. Once you've finished a jar of Pickles, do you drink the brine right out of the jar?
A: Occasionally, we will. Pickle brine has a lot of health benefits and unique uses. However, here's a pro-tip – soak some chicken in the brine for 24 hours and then cook it. Thank me later.
Q: Okay, for folks who DON'T drink the brine: What recipe or upcycling method would you recommend?
A: I make fried chicken from the brined chicken every chance I get.
Q: You're making a pickle back. Which whiskey do you choose?
A: We're a local company, with a local focus – it has to be Wigle. In the coming weeks, we'll begin pitching "Pittsburgh's Ultimate Pickle Back" is our Picklexir (pickle juice) & Wigle Whiskey.
Q: Where does Pittsburgh Pickle like to go out for a team drink or happy hour?
A: We do a lot of things around the city, but most frequently has to be The BeerHive. It's a central location for most of our employees and the food/beverages have already been paid for. Plus, we get fried pickles so we can enjoy the product our employees make, which a nice feeling for everyone.
Q: Late last year, the actor Seth Rogen was in town to film his upcoming movie – An American Pickle. Did you guys get to meet him?
A: We sent Seth a basket of our Pickles and tweeted at him offering our help, but never heard anything back. We're still very excited for the movie, though.
—
Q: When did Pittsburgh Pickle first get involved with Picklesburgh?
A: Surprisingly, we were there the first year and have decided to come back every year since. We now have out-of-town regulars who come back every year to ask us "what's new?"
Q: Pittsburgh Pickle is an official sponsor at Picklesburgh. What can attendees expect from your presence at this year's Picklesburgh?
A: We have a lot of exciting things going on this year both in and outside of our tent.
In the tent, we'll be offering our first dessert item ever with the Cinn-a-pickle parfait. Check out our Instagram to find a sneak peak of what that will look like. Trust me, its delicious. Additionally, we'll be selling our bottled pickle brine for the first time ever, called Picklexir. As I mentioned earlier, there are a ton of health benefits or uses associated with pickle brine. So, for the first time ever, consumers can get their hands on a bottle of their own.
Additionally, Picklexir is what the contestants of the Picklesburgh Pickle Juice Drinking Competition will be drinking. Perhaps the most exciting thing we're doing will be our involvement with Joe George, last year's winner of the competition. Joe is back this year to defend his title and has been active on social media boasting about how no one can take him down. Joe will compete in the 7 pm heat on Friday night and will be introduced with a secret new prize. The reward for winning the competition in year's past has always been $500 cash and the title of "Mayor of Picklesburgh." This year, Joe is bringing another prize to fight for and we're positive it will turn heads. Be sure to check out the stage at 7 pm. This is something you won't want to miss.
Pittsburgh Pickle Company
Getting there
555 Wildwood Ave, Verona, PA 15147, USA
On this episode of Eat Play Stay Orlando explore what's new in the Northern part of town. Sanford has a plethora of breweries, bars, and delicious dining options to choose from.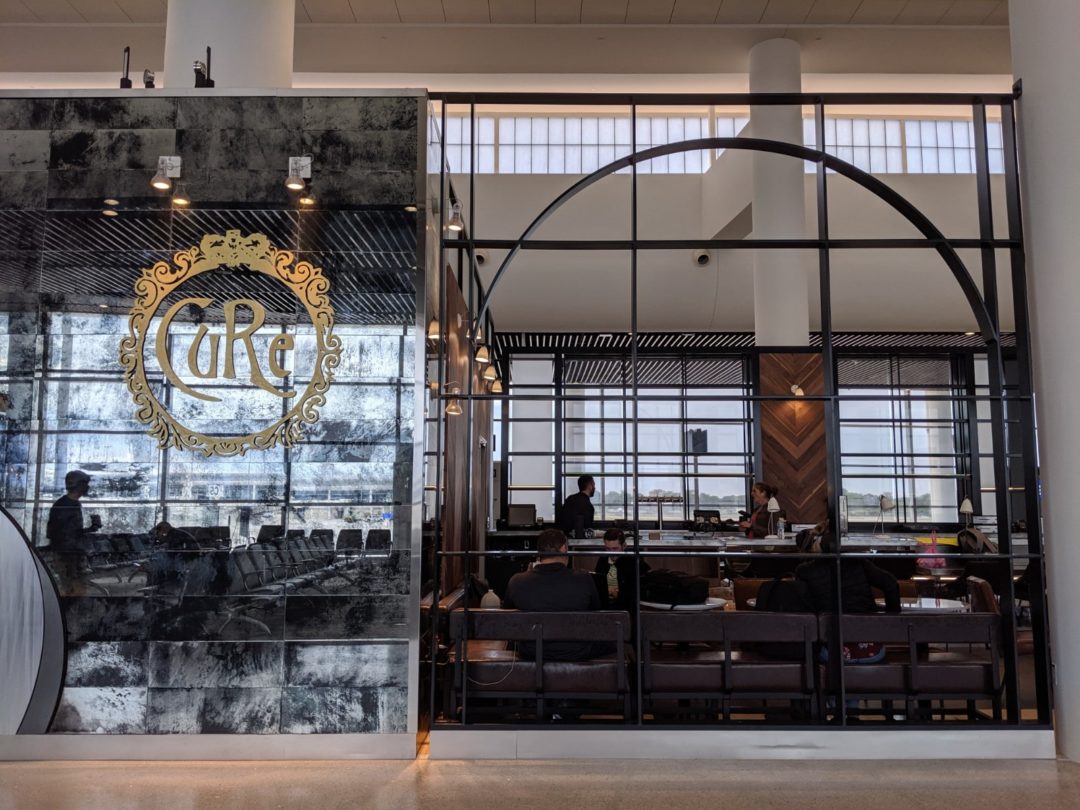 Time. Most of us don't have a lot of that. Even less so when we're rushing to make a flight. There are still plenty of tasty options for the less leisurely travelers among us, though it helps to know where to find them.
Let's talk international food from Korea, Thailand, India, Uzbekistan and more! This isn't your typical takeout box.
Homestead's Golden Age Beer Company is in business to shine a light on the time-honored brews.