It's gumbo and grilled cheese season, y'all
From roughly the 1970s until Katrina, most New Orleans schools served gumbo and grilled cheese about every other week during fall and winter.
Gumbo and grilled cheese weather has finally arrived! From roughly the 1970s until Katrina, most New Orleans schools served gumbo and grilled cheese about every other week during fall and winter.
The combination has such a devoted fan base that it's even part of New Orleans pop culture. Clothing brand Patois 504 has a gumbo and grilled cheese shirt design, and rapper Dee-1's album Free Lunch and Sallie Mae includes a gumbo and grilled cheese reference.
Though our school days are years behind us, that cold weather craving for gumbo and grilled cheese still strikes hard. Here are four of our favorite places to get gumbo and grilled cheese (in alphabetical order)!
Legends in the gumbo and grilled cheese game, the midday line at Broad and Banks on the first cold day this season was easily 20 people long. The wait was short, however, as there's a quick ordering system with large pans of grilled cheese sandwiches and pots of gumbo being brought out continuously. "What are you getting, mama? Initials, mama? Thank you, baby." It's also the most affordable in this list.
Local Menu NOLA (at Roux Carre)
Chef Aaron Washington always sells out of his gumbo and seafood grilled cheese, so it's best to sign up for the Local Menu post notifications on Instagram. He makes the seafood grilled cheese to order, taking big handfuls of fresh seafood straight from the cooler to the grill. The gumbo is like actual holiday gumbo from home, with hot sausage, turkey necks and all that good stuff. He can work around the turkey necks, though, if asked.
Following a visit by Beyoncé and Jay-Z, Chef Jordan Ruiz switched his gumbo from seafood, pork, beef and chicken to just seafood. Somehow, it's even better than before, which is truly a feat because it was pretty perfect the first time around. There's still a rich, dark roux and all that holiday gumbo flavor, it's just all Louisiana surf without the turf. The grilled cheese is as real as it comes, with big, thick, crunchy edges and gooey, stretchy cheese. We're salivating just thinking about it.
With so many New Orleanians going vegan, it's wonderful to have a plant-based option for this traditionally meat-heavy combo. Chef Kelseay Dukae Reed of "Master Chef" fame (also popular for her Veganori vegan sushi pop-ups) has concocted a vegan gumbo and grilled "cheese" that looks and tastes like the real thing. Tons of okra and other vegan secrets, but still never any tomatoes, thank goodness. The best part of Squeezed's vegan gumbo and grilled cheese, aside from being kind to animals, is that there's no gumbo coma after!
To chat more about gumbo and grilled cheese, follow @MeganDoesNOLA on Instagram and Twitter.
On this episode of Eat Play Stay Orlando explore what's new in the Northern part of town. Sanford has a plethora of breweries, bars, and delicious dining options to choose from.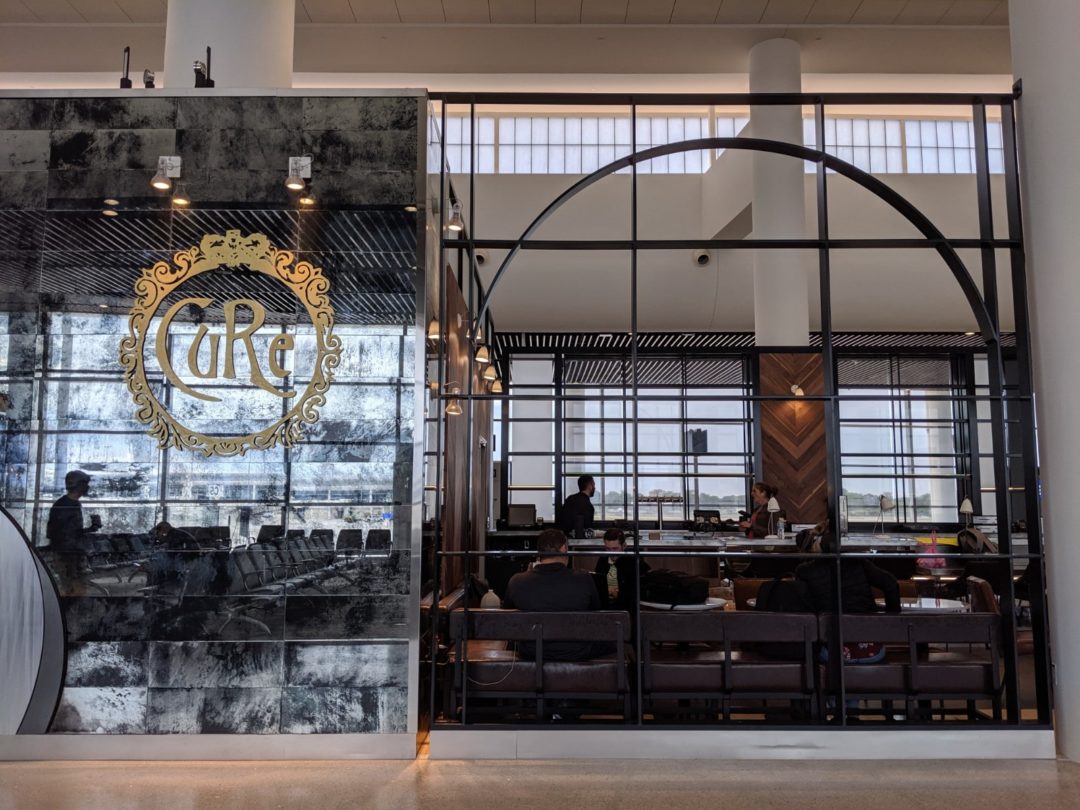 Time. Most of us don't have a lot of that. Even less so when we're rushing to make a flight. There are still plenty of tasty options for the less leisurely travelers among us, though it helps to know where to find them.